There are lots of places to go fishing in Sunset Country. We've written this article to give readers an overview of the places you can go on your Canadian fishing adventure. With 70,000 freshwater lakes (there are more lakes than people up here), that's a good start to any fishing trip for sure. But how do you pick the right place to go? To answer this question, we thought we would break down the basic geography of Sunset Country and describe the sub-regions within this vast area which should make things easier.
The Highway 105 Region - "The Red Lake Road"
Starting in the south at Vermilion Bay and going north for 200+ kilometres is Highway 105 also known locally as "The Red Lake Road". This paved, all-weather road has offered access to some of the best fishing Sunset Country has to offer for over 75 years. This region includes the communities of Perrault Falls, Ear Falls, and the Municipality of Red Lake. A drive up here gives you access to some of the most notable of lakes in our region including Wabaskang, Perrault Lake, Lac Seul, the Gullrock Chain, and of course, Red Lake.
There are numerous fly-in lodges and outpost float plane bases up Highway 105, offering you access to remote fishing and hunting cabins in addition to paddling trips into Woodland Caribou Provincial Park. You can contact us or Highway 105 Tourism for more info.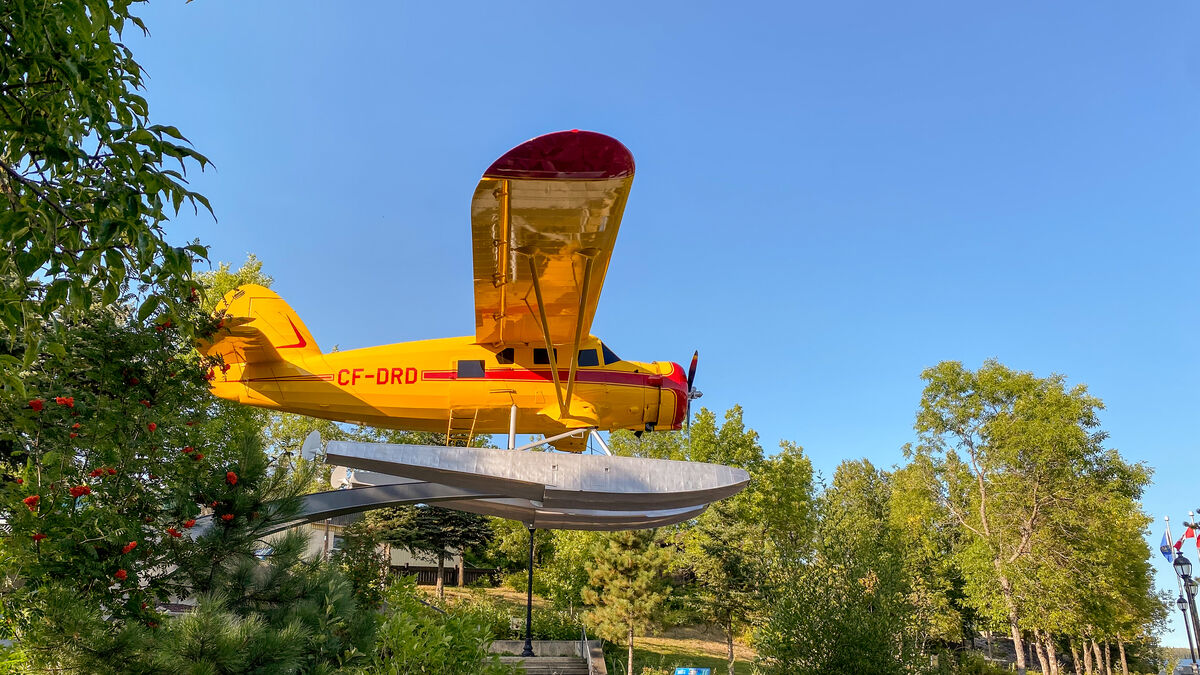 The Highway 599 Wilderness Corridor
When you take a drive up the Highway 599 Wilderness Corridor, you'll be accessing the most remote areas of the Sunset Country region serviced by roads. With Pickle Lake as the Terminus, your trip up Highway 599 will be an adventure - and a great one at that. You have an excellent chance of seeing wildlife including moose, black bears, and if you're lucky, Canada lynx. There are some incredible fishing lakes up this way including Sturgeon Lake, Lake Savant, and Lake St. Joseph.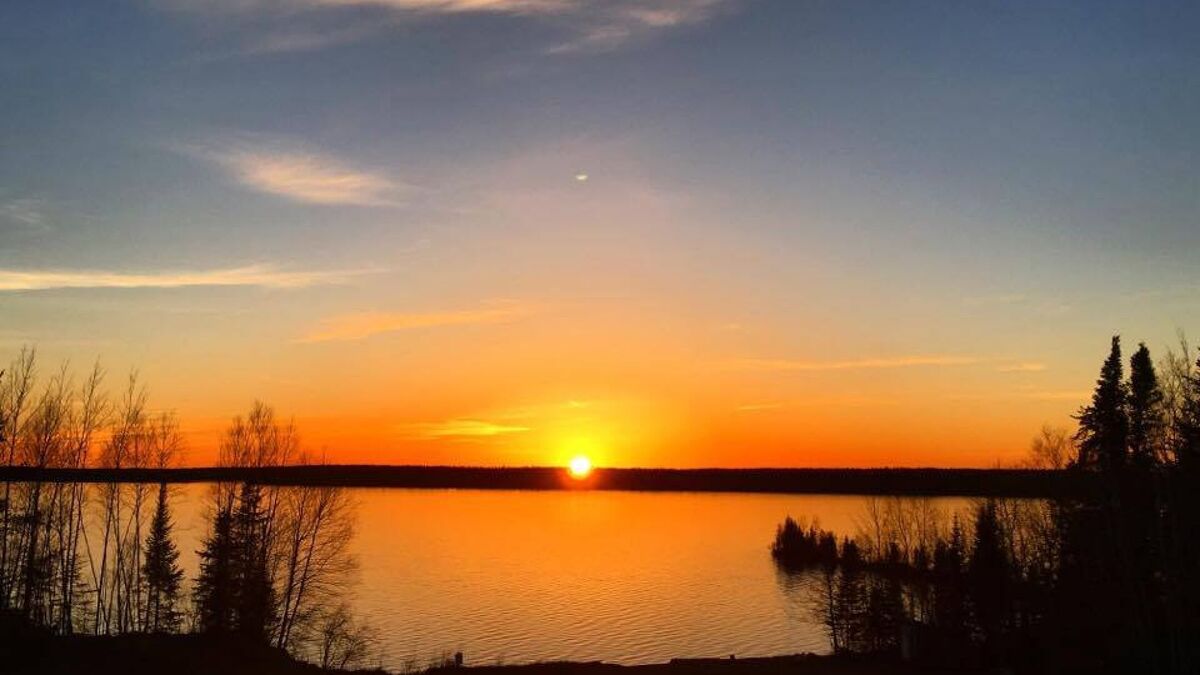 Sioux Lookout - Hudson
Just a short drive up Highway 72 off the Trans-Canada Hwy 17 is the community of Sioux Lookout. This area of Sunset Country has hosted anglers from across North America for decades and many who go here like it so much that they never go anywhere else. That's how good the fishing is in this area. The Minnitaki Chain of Lakes (part of the English River System) offers anglers a multi-species fishing experience with an excellent chance at catching and releasing trophy fish.
Dine on succulent fresh walleye prepared over a campfire or catch a giant pike, bass, or even a muskie. Several lakes in the area also offer good lake trout fishing. The eastern end of Lac Seul is famous for giant-sized muskellunge - if you're up to the challenge.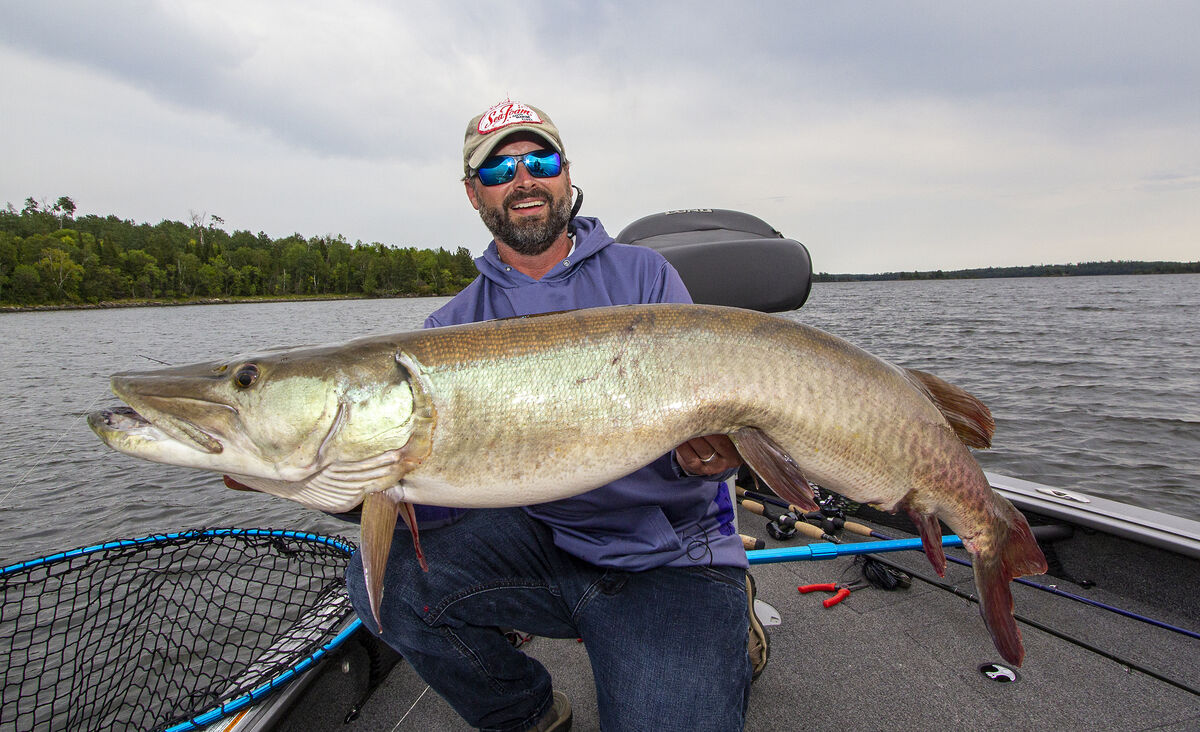 Lake of the Woods & Minaki
Ontario's Lake of the Woods is one of the most famous freshwater lakes in all of North America. With over 14,500 islands and a surface area of 1,000,000 acres, it's not hard to understand why that is the case. This multi-species lake offers anglers the chance to catch just about every species of fish we have to offer - bass, pike, walleye, trout, crappie, perch and of course, muskie.
On the north end of the big lake is Kenora while on the eastern side of the lake are the communities of Sioux Narrows, and Nestor Falls, and on the south, Morson. The lake drains into the Winnipeg River System and the Minaki area and lakes on the system offer a multi-species experience as well. A little north of Minaki is the terminus of the mighty English River, a river system offering anglers a chance at some of the biggest fish to be found in Sunset Country.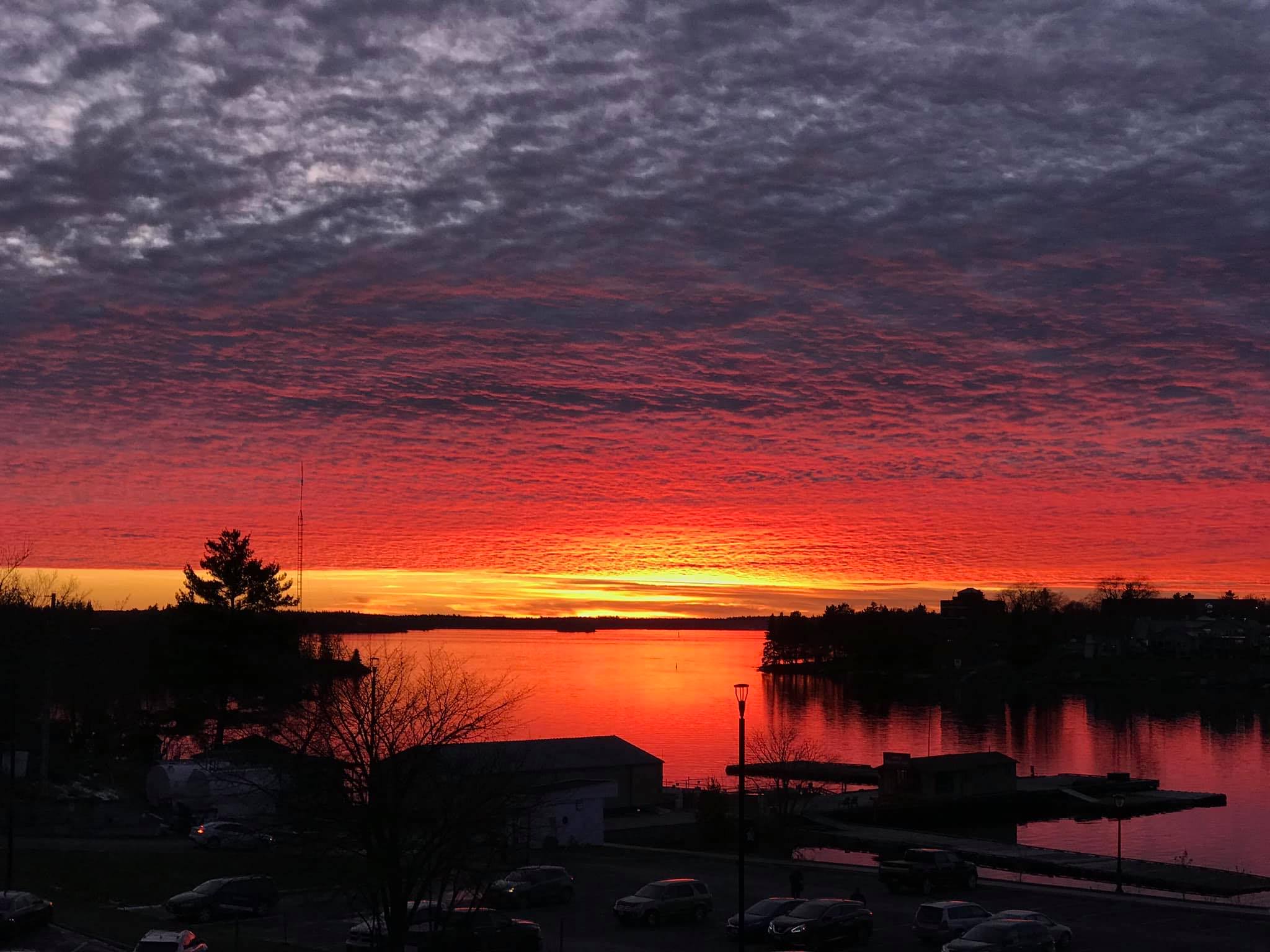 The Highway 17 Corridor
As you travel west to east on Highway 17, the number of communities and places to go fishing is exceptional. Starting with Kenora in the west and driving in an eastward direction, you find many places to go. Vermilion Bay is the first community you'll encounter east of Kenora and its location on famous Eagle Lake speaks for itself. As you continue eastward there's Eagle River then Dryden is next in line and the community is located on Wabigoon Lake.
Wabigoon is another famous muskie lake in the region but it's also a multi-species mecca with walleye, bass and crappie. Keep driving east and you encounter Dinorwic then Ignace and finally Upsala - where the headwaters of the mighty English River originate.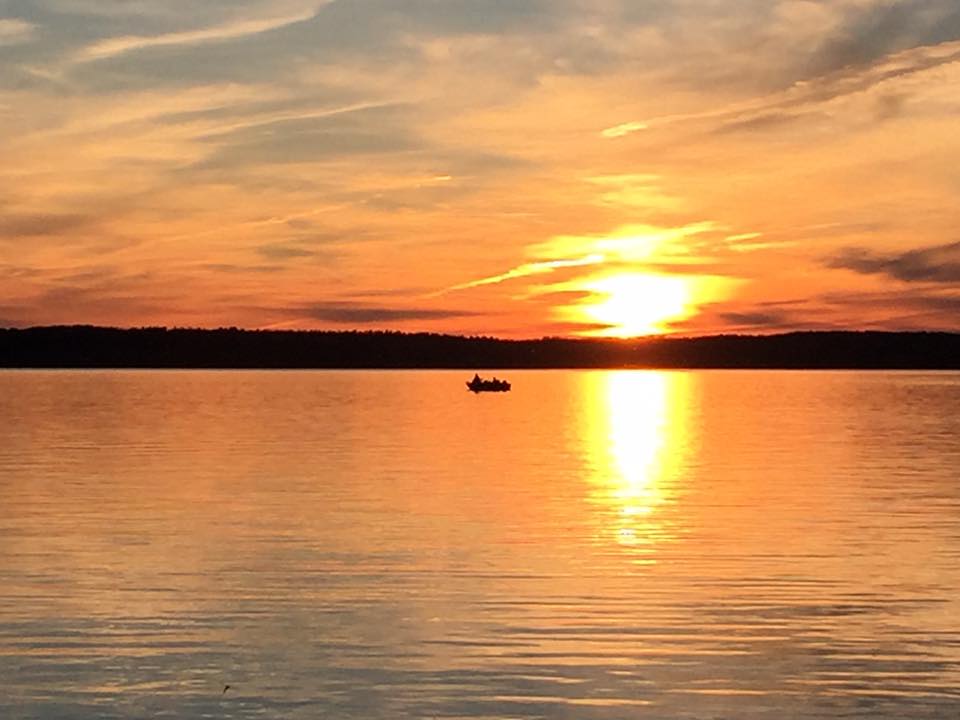 Rainy Lake, Rainy River Region
If not driving a long distance to get to your destination is a factor that is important to you, then a trip to lodges in this part of Sunset Country is a perfect solution. The fishing starts right at the border and the region is anchored by incredible Rainy Lake, which offers multi-species fishing for walleye, bass, pike and crappie. Rainy is loaded with big walleye and massive pike over 40 inches and there are so many spots you can go, you'll never be able to fish them all, at least not in one trip.
Rainy Lake is also famous for its spectacular smallmouth bass fishing. Fort Frances is the largest community and is directly across the Rainy River from International Falls, MN. There are also a number of smaller lakes between Fort Frances and Emo that offer a great fishing experience. The Town of Rainy River is another access point into Sunset Country from the USA.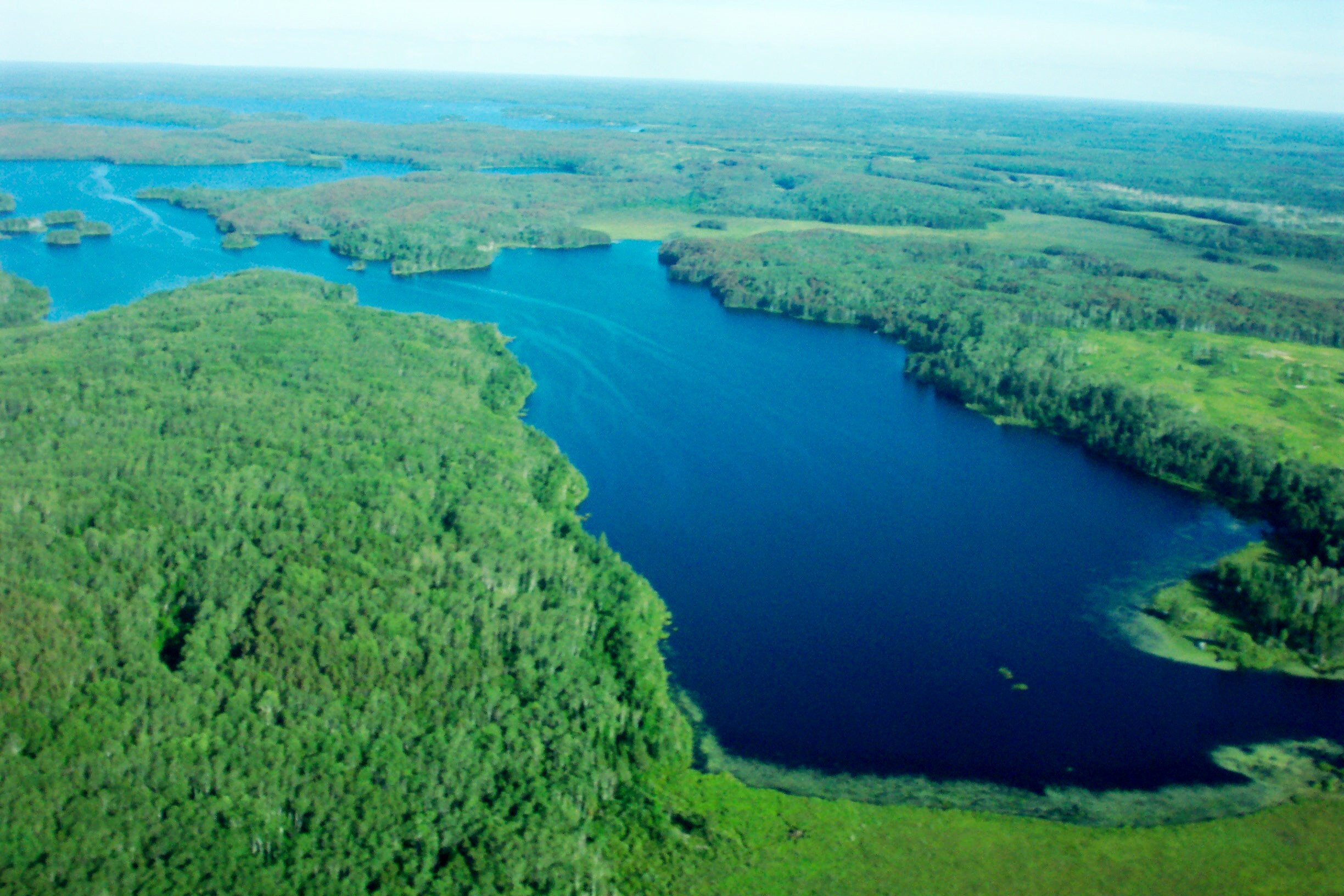 Drive, Fly, or Boat-in?
This may seem like an easy decision but some things to consider when making it include:
How remote an experience you're looking for.
Do you want to bring your own boat?
Your trip budget.
The kind of fish you want to catch.
Do you want to cook your own meals or have food included in the package?
Obviously, the more remote an experience you want will determine the access type you choose. In Canada, you can "own" a lake for a week but that usually means fly-in or boat-in access only. Some drive-in lodges are the only properties on the lake they're on but the most remote experience of all is when you choose an outpost cabin. If you want a remote experience but still want someone else to prepare your meals and guide you on the lake, then an American Plan Fly-in Lodge is exactly what you're looking for. If you want to do other things besides fishing while up here or, if you bring your own boat then a drive-in or boat-in lodge is the right choice.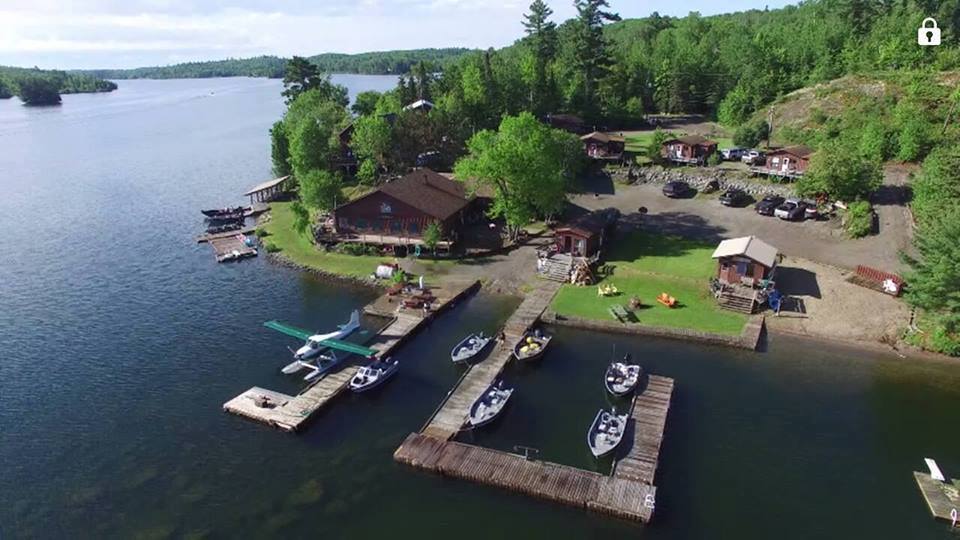 For many avid anglers, having their own boat when going fishing is important. If you are going to bring your own boat, make sure you have completely washed it prior to putting it in one of our lakes as invasive species are a big issue these days. In relation to choosing the place to go, bringing your own boat means you are limited to a drive-in or boat-in lodge. If it's a fly-in trip, you'll be using one of the lodge or outpost cabin boats.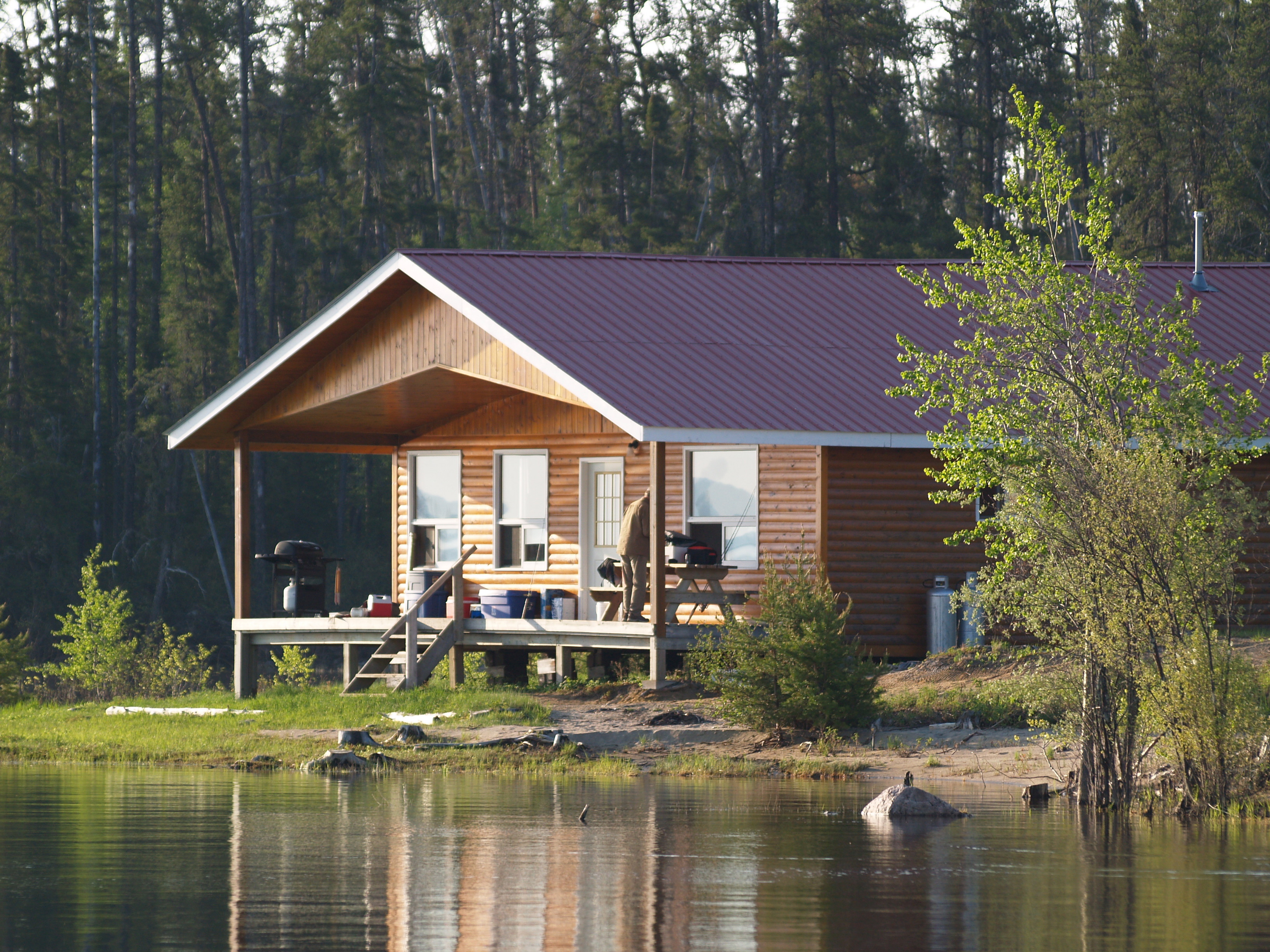 Deciding on a Package Plan
Most folks have a budget when it comes to taking a vacation and for those going on a fishing trip to Ontario's Sunset Country, you need to consider a number of things when it comes to a trip budget. These include the cost of getting here, whether you need to rent a boat, whether you want to hire a guide, and whether or not you want to do your own cooking or have meals prepared for you. The decision you make in relation to these factors will definitely impact the trip budget.
A "budget-friendly" trip in most cases is one where you do your own cooking, bring your own boat, and stay at a drive-in resort. When you add things in like meals included, a fishing guide, and a boat rental, the costs invariably go up so these are all things you should think about. The access type of the property you'll be staying at can also impact your budget so in a general sense, going on a fly-in will usually cost more than if you stay at a drive-in lodge given fly-in fishing includes the flight in and out of the location and that adds to the cost.
American Plan: This is a fishing package that includes meals prepared for you and often, a fishing guide. Given the costs related to offering these services, the price of an American Plan package is generally higher than a housekeeping package. American Plan packages are generally charged on a per-person basis and there may be a minimum party size. Find lodges offering American Plan packages here.
Housekeeping Cabin: Housekeeping packages generally involve the rental of just the cabin at a fishing lodge. You can bring your own boat or rent one of the boats owned by the lodge - renting a boat and the motor is at an additional cost. Most housekeeping packages are priced on a per-person basis but a few lodges offer a flat rate for the week (subject to a maximum party size where additional people beyond the maximum increase the cost). Find lodges in Sunset Country offering housekeeping packages here.
Rent a Houseboat: An unique way to experience the wonder of fishing in Sunset Country is by renting a houseboat. Houseboat rentals are offered on two major lakes - Lake of the Woods and Lac Seul. The advantage offered by a houseboat is complete privacy and being able to move around the lake whenever you want to. You can bring your own fishing boat to tow behind or rent one offered by the operator. Find outfitters in Sunset Country offering houseboat rentals here.
Outpost Fishing: Considered by many to be the only way to fish up here when you go to a fly-in or boat-in outpost, you often are the only fishing party on the lake and you have it all to yourself. Since, in most instances, you have to fly-in to an outpost, the costs on a per-person basis are higher than those you'll find at a drive-in lodge. Find a remote outpost cabin to rent here.
Other Options: In addition to what's listed above, you can also stay at a campground, charter an independent fishing guide, or even, stay at a hotel/motel.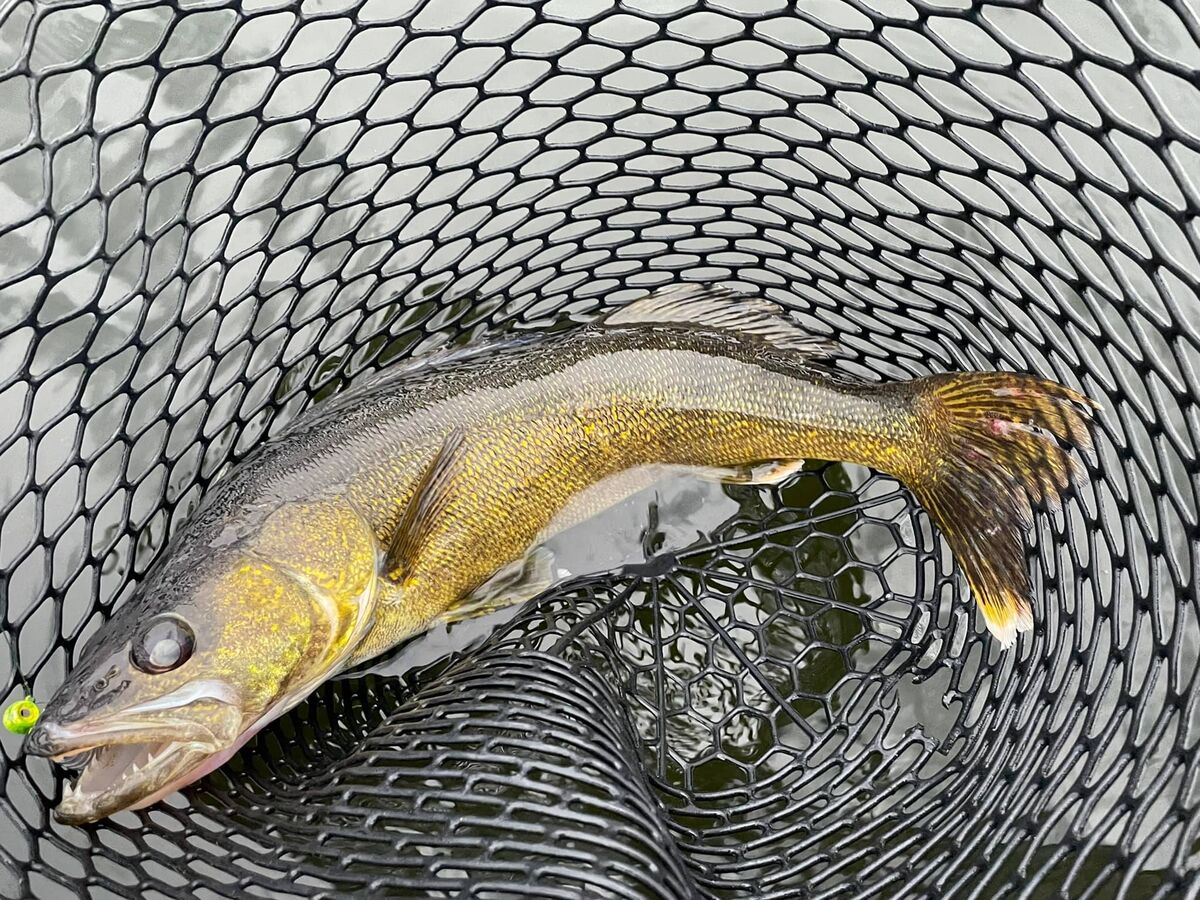 Information for Travellers from the USA
Most of the people who visit Ontario's Sunset Country reside in the United States. As of October 1, 2022, all restrictions at the border related to Covid-19 have been lifted. You are not required to be vaccinated, provide a test, or use the ArriveCan app anymore. To cross, a passport or passport card are the best documents to use, although US citizens are allowed to enter with proof of citizenship (a birth certificate) and government-issued photo ID (e.g. a driver's license). Children under 16 do not require a passport. Here is a helpful article about everything you need to know about visiting Canada.
There are many options available to anglers visiting Sunset Country. Hopefully, this article helps answer some of the questions you may have had. If you have additional questions, Sunset Country is here to help.
You can:
Call us toll-free at 1-800-665-7567
Order your free travel guide and map.