Muskie fishing in Ontario, Canada is unlike anywhere else, our thousands of lakes support relatively large populations of this big predator with many fish over 50 inches in length caught and released each season. These are all-natural populations of muskellunge, no stocking is needed in these parts. With the Ontario record muskie at 65 pounds and 58 inches long, the northwestern region of the Province is thought by many to be the location where this record will be broken - maybe you'll be the one to break it!
The muskie season in Ontario runs from mid-June to mid-December so there is ample time for you to catch one of these big fish. Sunset Country is also home to the beautiful tiger muskie - naturally cross-bred with northern pike in our many lakes.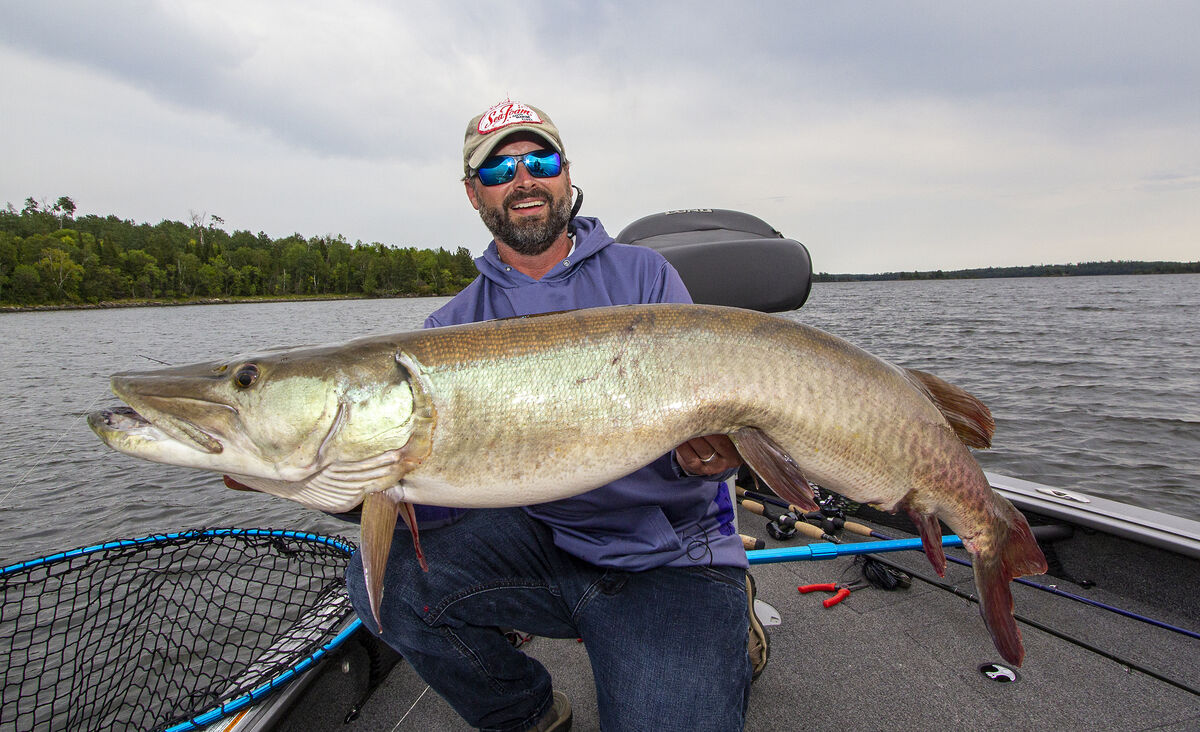 Muskie Fishing Tips:
Here's a video offering tips for catching big muskie and pike
While throwing bucktails at shallow reefs or along weed lines is a tactic preferred by many anglers, fisheries biologists have done studies showing when water temperatures rise, many muskies go deeper - amazingly between 20 and 40 feet. If you've been casting all day with nary a follow, try a heavy jig with cisco or sucker as bait and jig for that big fish you see in deep water on your sonar. It is very likely a muskie! Here's a good video offering some tips on the best baits to use for catching muskie.
See below for a list of outfitters offering fishing trips for muskies.