COVID-19 Update: The Canada-US Border is now open to US travellers. No vaccine, testing, or ArriveCAN app requirements. Masks are no longer required in most public places in Ontario, however, there are exceptions such as in hospitals and other healthcare and LTC settings.
Your Playbook for a Hassle-Free Travel Experience to Ontario's Sunset Country
You're Going to Have Fun!
Canada is an incredibly beautiful country with endless lakes, forests, and fantastic fishing. Your visit to Ontario's Sunset Country will be one of the most memorable vacations you'll ever take and you're going to have a lot of fun! We have written this article as a comprehensive yet easy to read backgrounder for anyone who is visiting Canada from the USA for the first time. But it will also be useful even if you have visited before or if you plan to visit us from another country.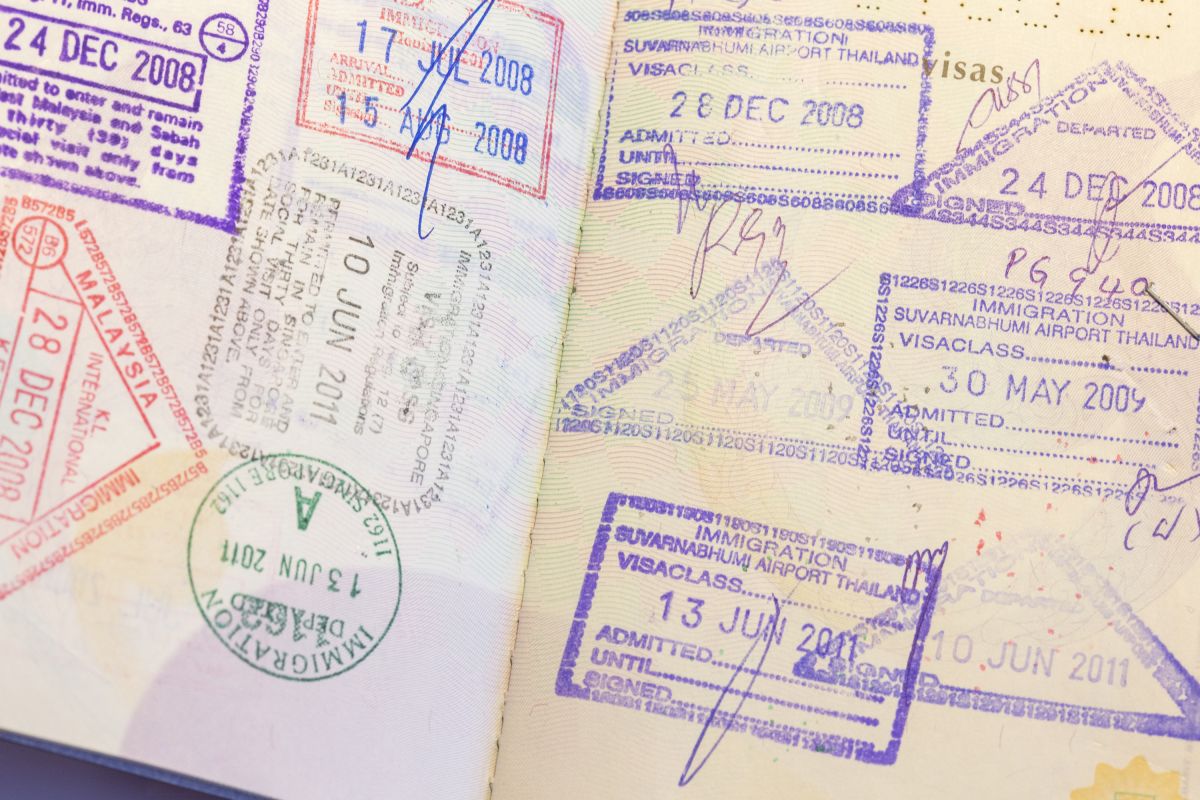 Getting into Canada
Like any other country, Canada has laws to protect its borders and security but entering Canada as a tourist is relatively easy to do. Here are the basic rules around this subject:
Persons entering Canada must provide proof of citizenship and proof of identity. If you are a citizen of the United States of America, it is recommended you get a passport to enter Canada. Here is information on getting a US Passport.
As an American citizen, you also have the option to get a passport card or an enhanced driver's license (land travel only). See here for more info. In lieu of those, proof of citizenship (birth certificate and a government-issued id with a photo will also work).
Children under 16 years of age who are US citizens do not require a passport, but you must have their birth certificate and it is recommended you have additional identification with their picture, for example, their school ID card. This helps Customs and Immigration officials verify the child's identity.
Visitors from all other countries outside the USA are required to have a passport, children included, and depending on what country you are visiting from, you may also need to apply for an ETA (electronic travel authorization) and/or a visitor visa. Check here to see what is required for your country of origin.
If you are coming from the United States with minor children who are not your own or if you have your own children with you and the children's other parent is not accompanying you, then it is recommended you have a letter from the other parent granting permission for you to take the child into Canada without them. Ensure you have contact info for the child's other parent should Immigration Officials want to verify the letter.
Here is the Visit Canada website with more information for visitors. The Visa Guide to Canada is also a useful website for visitors, especially those from overseas. US visitors do not require a visa.
Visiting Canada as a Person with a Criminal Record
If you plan to visit Canada on a vacation and you have a criminal record (including a conviction for DUI/DWI) this is an issue! If you have one misdemeanor or minor criminal conviction that you were not aware made you inadmissible, the Immigration Officer may, at their discretion, grant you a TRP (Temporary Resident Permit) allowing you to enter Canada on a one-time basis for the duration of your vacation. Important to remember here is the following:
There is no guarantee or obligation that the Immigration Official will grant you a TRP as it is discretionary.
A TRP will only be considered (in most cases) if you have a minor conviction and if only one conviction exists on your record with no jail time involved.
There may be a processing fee attached to the TRP.
Here is a useful resource to explain more about what the Temporary Resident Permit is all about.
What Can I Do if I am Inadmissible to Canada Due to a Past Criminal Conviction?
If, because of past criminal convictions, you are determined to be inadmissible to Canada, there is a process you can follow to request "rehabilitation" which would allow you to enter Canada if approved.
Here is where to go to download the application to apply for criminal rehabilitation.
Can I Bring My Pet with Me?
Dogs and cats are allowed to enter Canada with you as long as they appear to be in good health and you have a valid rabies vaccination certificate dated and issued within the previous 3 years with you and signed by a licensed veterinarian. You will need one for each animal accompanying you. Remember that not all lodges, campgrounds, and hotels allow pets so make sure you clear that the place you'll be staying at is one of our pet-friendly accommodations.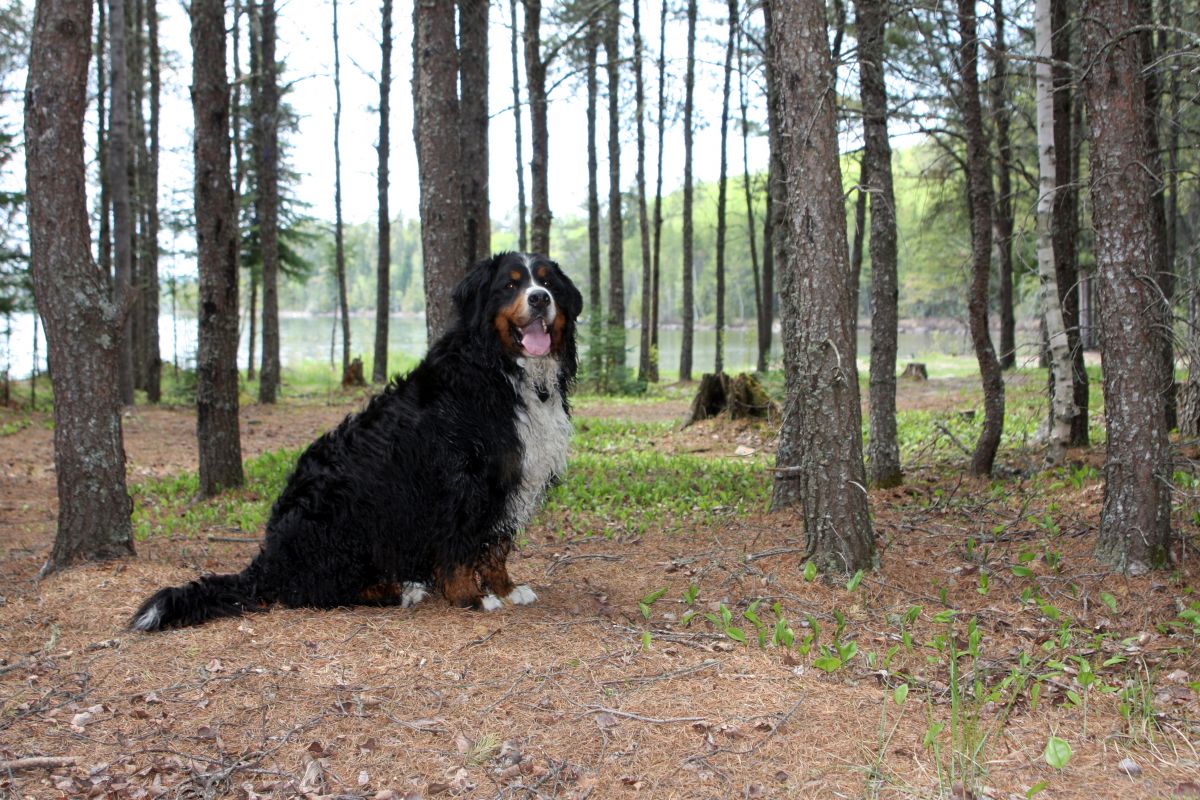 What are the Rules Around Firearms?
Handguns are not allowed to cross the border into Canada so leave yours at home. Other weapons such as mace, pepper spray, butterfly knives, tasers, and stun guns are also prohibited. If you are in doubt, DECLARE!
You may bring in a long rifle or shotgun for hunting purposes only so you must have a hunt booked if you bring one of these firearms with you. You are not allowed to bring in firearms for animal control purposes. You are also allowed to bring in 200 rounds of ammunition duty-free.
No automatic or modified weapons are allowed in Canada. Ensure you have a trigger lock or have temporarily disabled the firing mechanism on your rifle or shotgun and you encase them properly when it is being transported. Ammunition must be stored separately from your firearm unless they are both in a locked case.
Visit the Canadian Firearms Centre for more information on bringing a gun into Canada.
Bringing Alcohol or Tobacco into Canada
You're allowed to bring in the following amounts of alcohol (beer, wine, or liquor) duty-free:
1.5 liters (53 imperial ounces) of wine; or
1.14 liters (40 ounces) of liquor; or
a total of 1.14 liters (40 ounces) of wine and liquor; or
24 x 355 milliliter (12 ounces) cans or bottles (maximum of 8.5 liters) of beer.
Any amounts over this limit are subject to duty.
You're allowed to bring in the following amounts of tobacco duty-free:
200 cigarettes; and
50 cigars or cigarillos; and
200 grams (7 ounces) of manufactured tobacco; and
200 tobacco sticks.
Any amounts over this limit are subject to duty. Here is a useful page explaining the rules around bringing alcohol or tobacco to Canada.
Cannabis
Cannabis (marijuana) is now legal in Canada for adults to consume both for medical and recreational purposes. However, there are laws governing its use on the books and as an international traveler, you should be aware of these laws. Under no circumstances should you take cannabis legally purchased in Canada back with you to the United States - this is a felony under US Federal Law.
Remember that the lodge, campground, or accommodations you stay at may have a policy pertaining to cannabis use. You would be wise to request information from them if this is an issue for you - either way. Impaired driving laws in Canada also apply to the use of cannabis so keep that in mind. This means driving under the influence of cannabis has the same penalties as driving when impaired by alcohol. For more information, read this article on Cannabis use by International Travelers to Canada. If you cross at Fort Frances, you can purchase cannabis products here.
Operating a Boat in Canada
If you're visiting as a tourist and not staying longer than 45 consecutive days, you do not require a Pleasure Craft Operator Certificate to drive a boat. In terms of equipment, your boat must comply with the regulations of your home state in most aspects and it must have enough flotation devices for everyone on board.
Go here for more information on operating a boat in Canada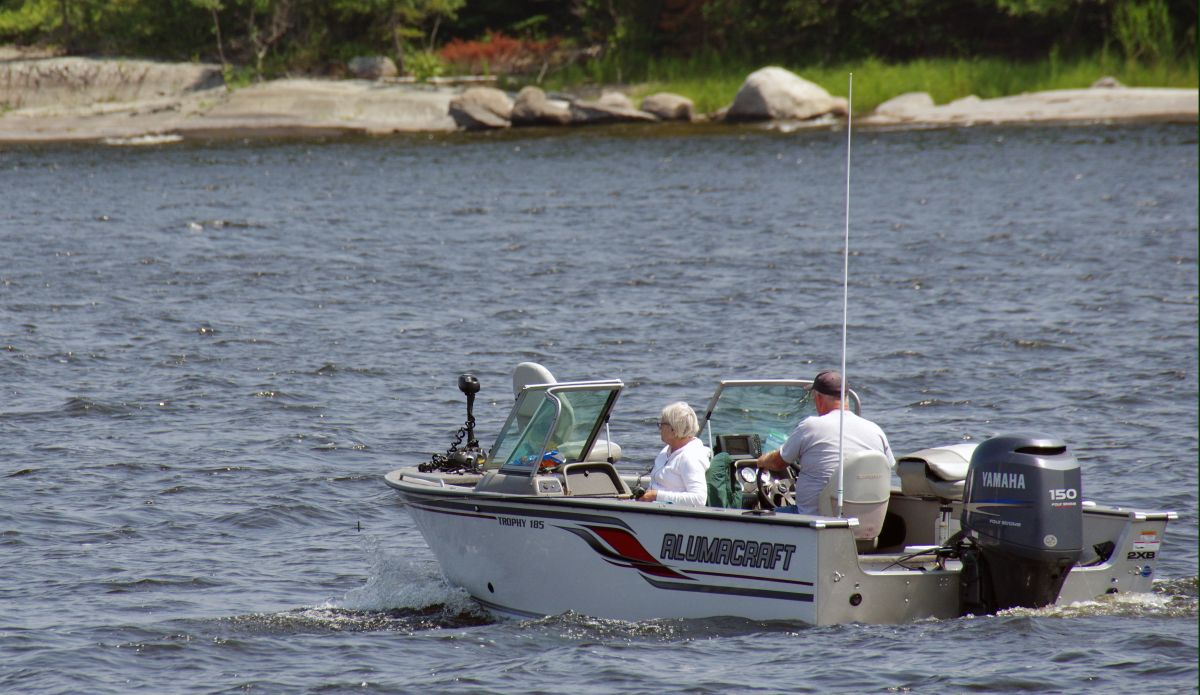 Driving in Canada
If you have a valid driver's license from your state it is valid in Canada. Your vehicle insurance and registration/license plate are also valid. The key thing to remember is speed limits posted in Canada are in kilometers per hour, not MPH. Here are a couple of quick conversions to help you out:
32 MPH = 50 KMH 55 MPH = 90 KMH 62 MPH = 100 KMH
*Radar (speed) detectors are not allowed in Canada.
Check out this article from the International Drivers Association about driving in Canada.
Using US Currency While in Canada
While US currency is accepted by almost all retailers and service businesses, if you are vacationing here we suggest you visit your bank and exchange your US dollars for Canadian dollars prior to visiting and use Canadian currency while on your vacation. The exception would be if the lodge you stay at accepts US currency and you want to pay in cash. The current exchange rate is highly in favour of the US dollar (approximately 35%) so you will get the best exchange rate by going to a bank as not all businesses offer the bank exchange rate. The other option is to use your credit card for most purchases you make and it automatically gives you an exchange rate close to the official rate (just remember some lodges do not accept credit cards so ask).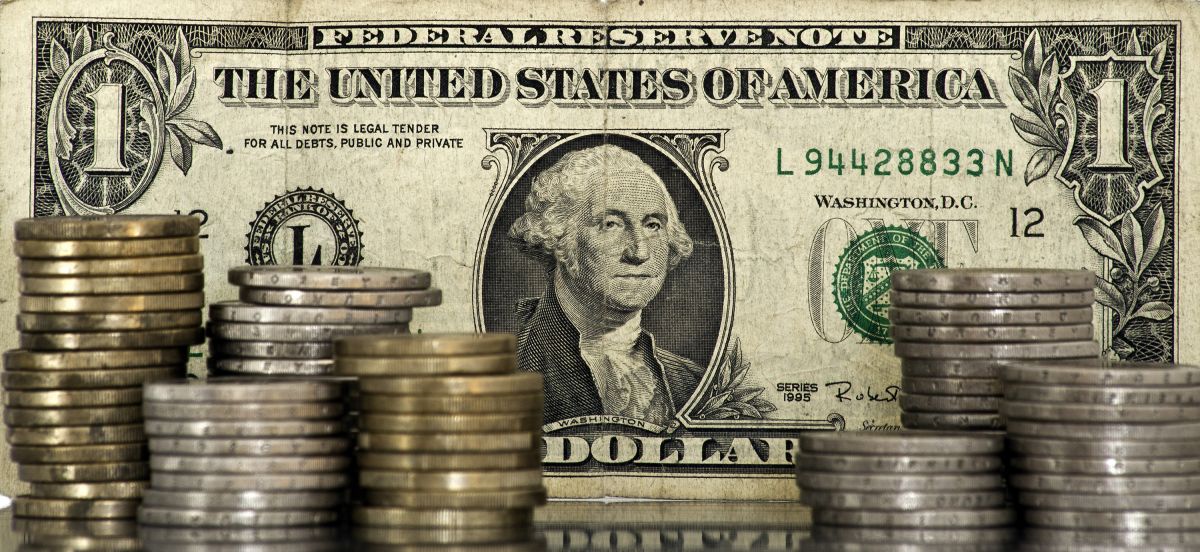 Getting an Ontario Fishing or Hunting License
Non-residents of Canada who want to fish or hunt while in Ontario are required to have a valid outdoors card and a valid fishing or hunting license (2 pieces).
You can get your license before you come (recommended) by going online to the Ontario Ministry of Natural Resources website.
Remember that for hunters, you must bring a copy of an expired or current hunting license in your home state or any other state to obtain an Ontario hunting license. Also, remember for certain big game species you need to buy a tag yourself (e.g. for white-tailed deer) or obtain a tag from an outfitter (bear and moose) in addition to having a valid outdoors card and hunting license. You may also require a valid export permit. For wolves, you need a game seal and a small game license. Make sure you carefully read and follow all the fishing and hunting regulations to avoid disappointment.
Fishing in Ontario Using Live Bait
All bait importing is currently not allowed (including nightcrawlers and frozen baits). You are also now limited to where you can buy live bait in Canada. You must buy your live bait in the Northwestern Bait Management Zone (BMZ). Luckily almost of Sunset Country is in this zone so you can buy bait where you fish.
Allowable Fishing Equipment
Here are the basics of allowable equipment you can use while fishing in Ontario:
You're allowed to use 4 hooks per line in Ontario.
You are only allowed to use 1 line at a time per licensed angler
For ice fishing, you're allowed to use 2 lines per licensed angler but both lines must be in your view (within 60 meters or 175 feet)
Lead jigs or sinkers are not allowed in any Canadian National Parks in Ontario but they are allowed in waters outside these National Parks (but they are not recommended)
Check the Fish On-Line website for the lake you'll be fishing.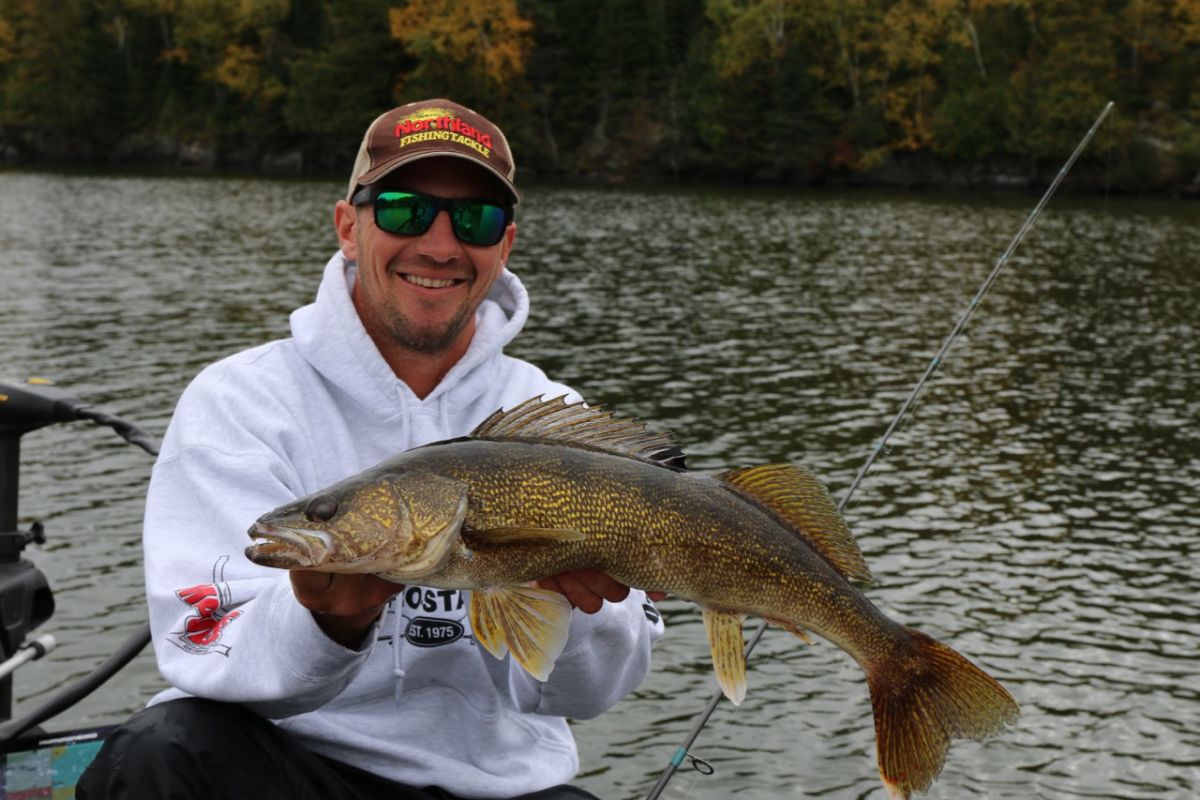 What are the Rules Around Bringing Food to Canada?
The restrictions on what food items you're allowed to bring into Canada vary, depending on the product.
Here are the up-to-date restrictions
You are required to declare all the food products you bring into Canada even the ones which are allowed to enter. Depending on the quantities you bring, you may be required to pay duty although that is unlikely if you are only bringing enough for the time you're here on vacation. Generally, do not bring wild game products such as venison since all meat requires product identification labelling and must be USDA approved. Country of origin information may also be required for some meat products.
NEW: You may not bring the following into Canada if sourced from, processed or packaged in states that are affected by the H5N1 outbreak
Poultry and poultry products for human consumption that are not retail packaged and Ready to Eat
Avian by-products that are not fully cooked and canned or packaged in other hermetically sealed containers, including raw pet foods
Get additional information for travellers: Restrictions on poultry and birds from the United States
The Canadian Food Inspection Agency info page for travellers to Canada
Healthcare for Visitors from the USA
While healthcare and emergency services are available in the cities and towns within Ontario's Sunset Country, if you are visiting from the United States you should check with your existing health insurer to determine if your healthcare policy covers unexpected medical services you may require while visiting Canada. You will never be refused health care services when you need them, but if your US policy does not cover you in Canada, you will be billed for any services provided. You can also buy temporary travel health insurance policies to cover unexpected health costs you may incur while visiting Canada.
In case of an accident or emergency illness:
Keep the telephone number of your insurer and your policy number handy in case of an emergency. Your insurer will guide you through the process of making a claim and assist you in navigating the Canadian health care system.
Keep a list of medications you take and allergies you may have
Ask for and bring back home detailed reports of all treatment received while in Canada.
Keep all receipts of tests, prescriptions, etc. as these will be crucial when you make a claim.
When you return to the USA, it's recommended that you file your claim to your insurance company within 90 days of the accident or incident.
Cellphone and Internet Service
While in one of the local towns or cities, you should have access to cell towers. In more remote regions of Sunset Country, this may not be the case as the wild nature of our landscapes prevents viable cell phone or Internet service in most remote regions. Some lodges provide Wi-Fi service to their customers but if this is a necessity, check with the lodge you are staying at to see if they offer this service as some do but many do not. If you are staying at a remote outpost cabin (a fly-in) in almost all cases you will be out of cell phone range and there will be no Internet service so be prepared to "disconnect" for the time you're at that location. We recommend the following:
Buy a Canadian data/roaming plan to reduce or eliminate high roaming fees. Your current cell service provider will have several options for you to choose from.
If you are going to a drive-in facility relatively close to a town or city, a "data hub" may work off the cell towers and provide you with your own Internet service by creating a small Internet "bubble" in your location. These hubs may or may not be available from your cell service provider and they may or may not work at your location – there is no guarantee.
Be prepared for spotty or no cell service at times – it's just the way it is in these remote regions.
Finding a Place to Stay
That's simple and easy, just click here
Additional Information Not Listed Here
If you have questions or are looking for additional information not listed here we can try to help you. Give us a call at 1-800-665-7567 or email us at info@visitsunsetcountry.com
Order a free Sunset Country Travel Guide & Area Map to help plan your vacation.