Norman Beach Park has always been a great place to hang out in Kenora, Ontario. You can swim in Lake of the Woods, sit on the grass and watch the variety of boats go by, play on the playground or have a picnic in the covered shelter area. The Lake of the Woods Railroaders Museum and Dairy Queen, which is great for a snack on a hot day anytime are close by.
Two new water play areas have opened up in 2019. The Kenora Rotary Splash Park and Hoopla Island.
Rotary Splash Park
The Kenora Rotary Splash Pad is an awesome addition to Norman Park and Kenora. Children young and old have been loving the water features! There are many water spouts as well as a huge bucket that periodically dumps water, much to the delight of many. For toddlers, one end of the pad has softer, lower spouts. Washrooms and change rooms are available at the beach which can be accessed by a short, accessible pathway through the forest. The Rotary Splash Pad is free to use and is accessible to all! It is open from mid-May to mid-September from 10:00 am to 9:00 pm.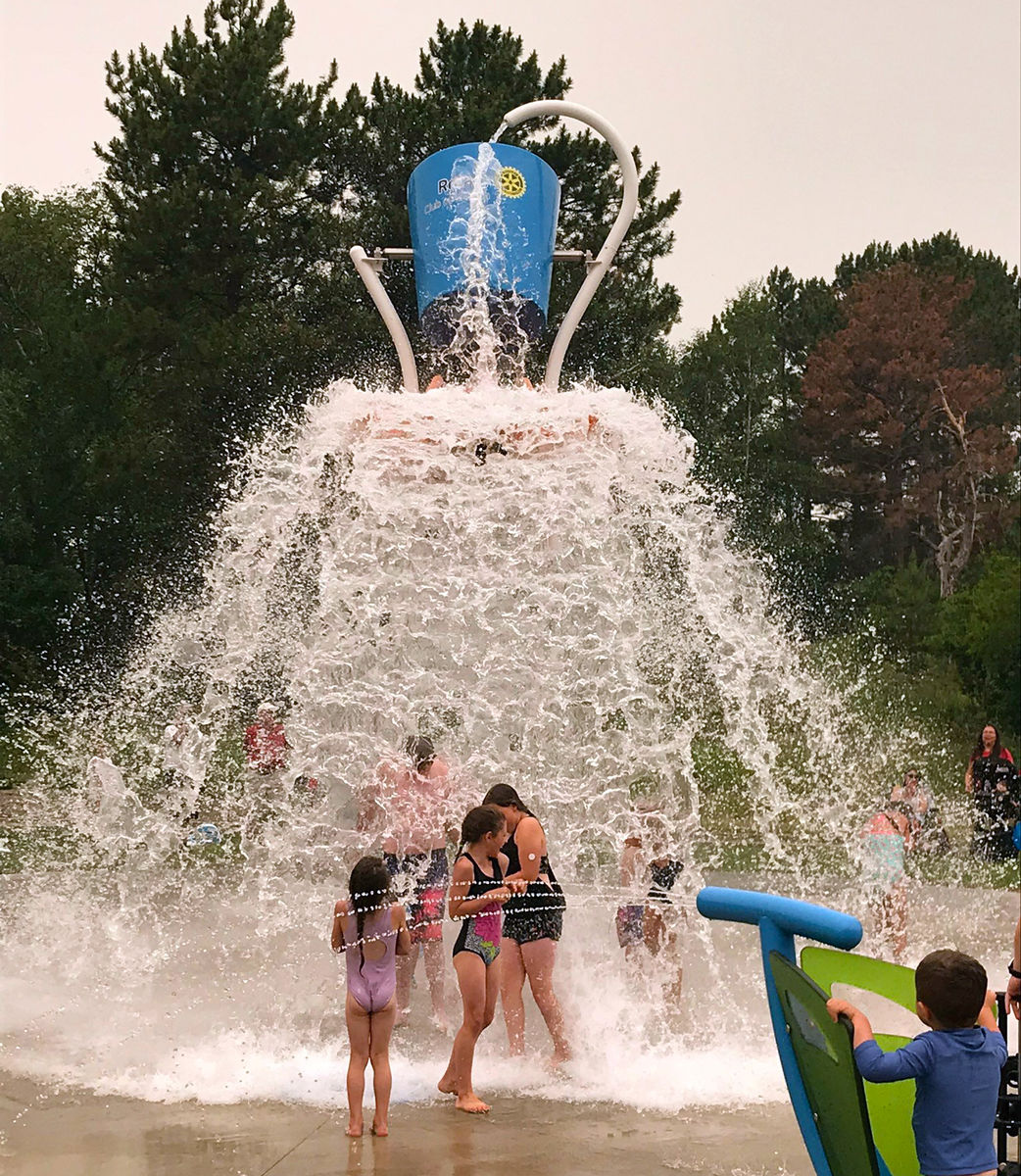 For many, the water bucket is the highlight of the splash park. Photo: Rotarian Anne Anderson
The Kenora Rotary Club wanted to make a big splash for its centennial project. And what a splash indeed! Funding came from a $150,000 Trillium Foundation grant, grants from the Kenora and Lake of the Woods Community Foundation, and donations from community businesses and private citizens. The Rotary Splash Park is the Rotary Club of Kenora's Centennial Project representing 100 years of serving Kenora. It is Rotary's way of giving to the community for all the support our community has given to Rotary.