Most visitors to Ontario's Sunset Country come here to fish and that's understandable considering we have over 70,000 freshwater lakes in the region. But on top of the great fishing and hunting we offer, we suggest you take some time on your trip to visit our towns and cities to experience true Northern hospitality. Most of the towns and cities in Sunset Country are considered "small" by most standards. What awaits you, however, is likely more than you'd expect, attractions, fine dining and cuisine, unique shops and of course, a place to get groceries, fuel and other goods and services. During the summer months, there are numerous events and festivals going on so keep an eye out for what may be happening in the town close to where you're staying.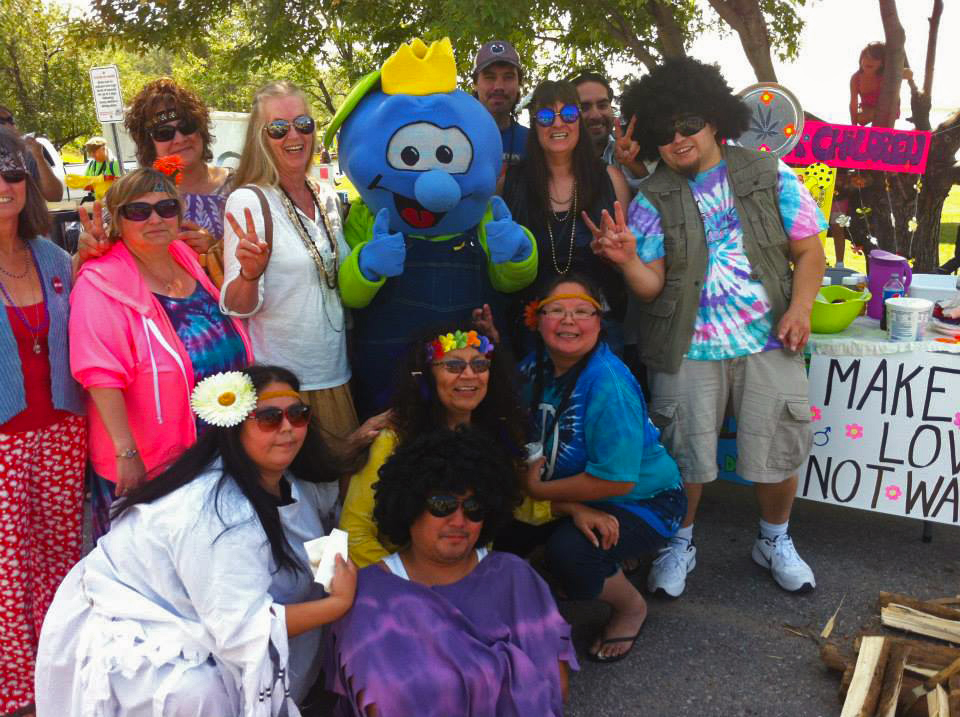 The Blueberry Festival in Sioux Lookout is one of many special events on during the summer in Ontario's Sunset Country! (Photo courtesy: Blueberry Festival)
Navigating Your Way Across Ontario's Sunset Country
With an area of 100,000 square kilometers (62,000 square miles) Sunset Country is a big region so we have divided it into 4 sub-regions to make navigation a little easier. The map below shows the 4 sub-regions - Patricia (the region featured in this blog article) which basically covers the entire area north of Highway 17, the Lake of the Woods region (the area surrounding Lake of the Woods including Minaki), the Rainy River region (the area south of Highway 17 excluding Lake of the Woods) and the Thunder Bay/Superior region (the area adjacent to the City of Thunder Bay and up the west side of Lake Nipigon).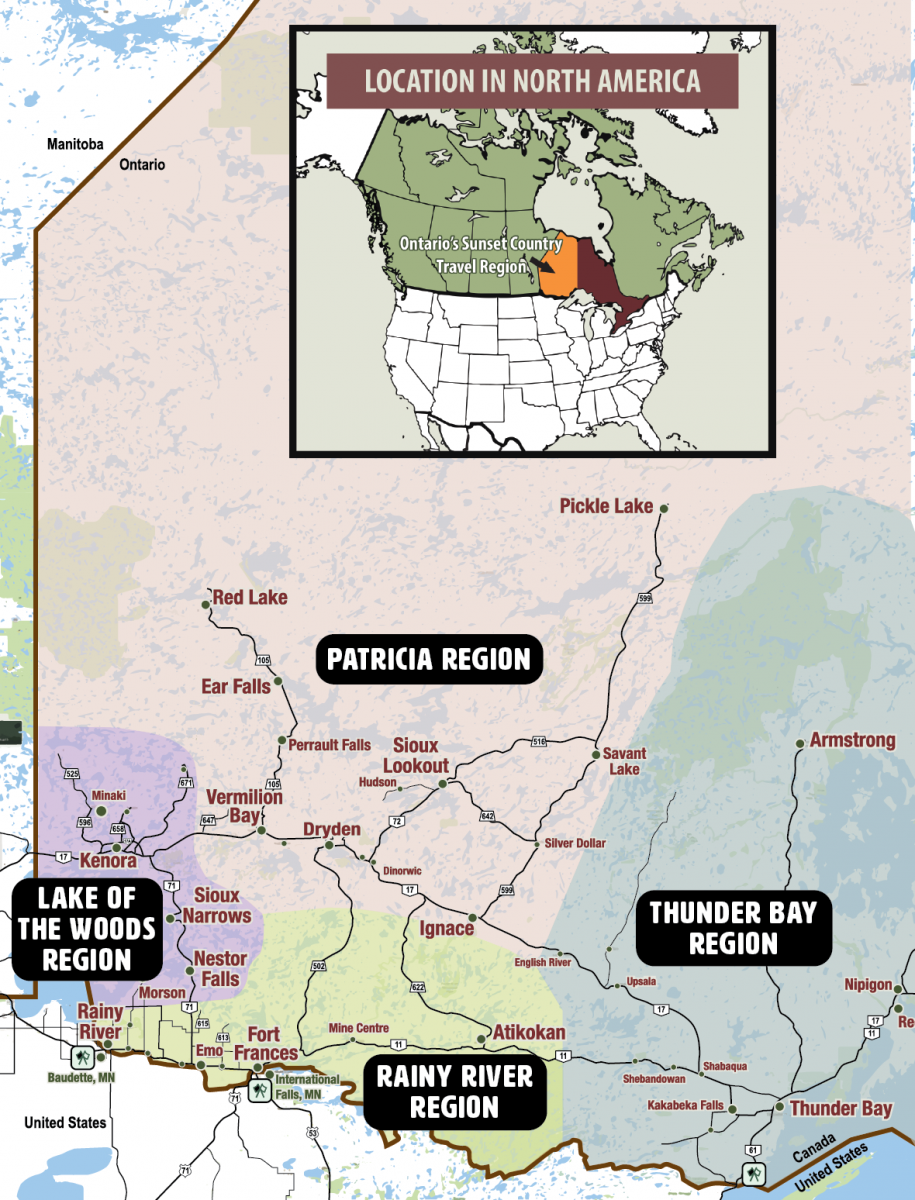 The 4 Sub-Regions & Major Highways in Ontario's Sunset Country
Each region has similar landscapes of thousands of freshwater lakes broken up by large tracts of boreal forest set on top of the rugged Canadian Shield. This rugged terrain is a defining characterisitic of our area - if you remember something about Sunset Country the rocks will likely be at the top of the list. Highway 17 runs across the region East to West as does Highway 11 along the US border. Major routes North south are Highway #s 71, 502,105, 72, 599, and 527. Take Highway 502 to get to the Patricia Region, it's the fastest route or if you want, you can also take Highway 71 north through Nestor Falls and Sioux Narrows then east on Highway 17.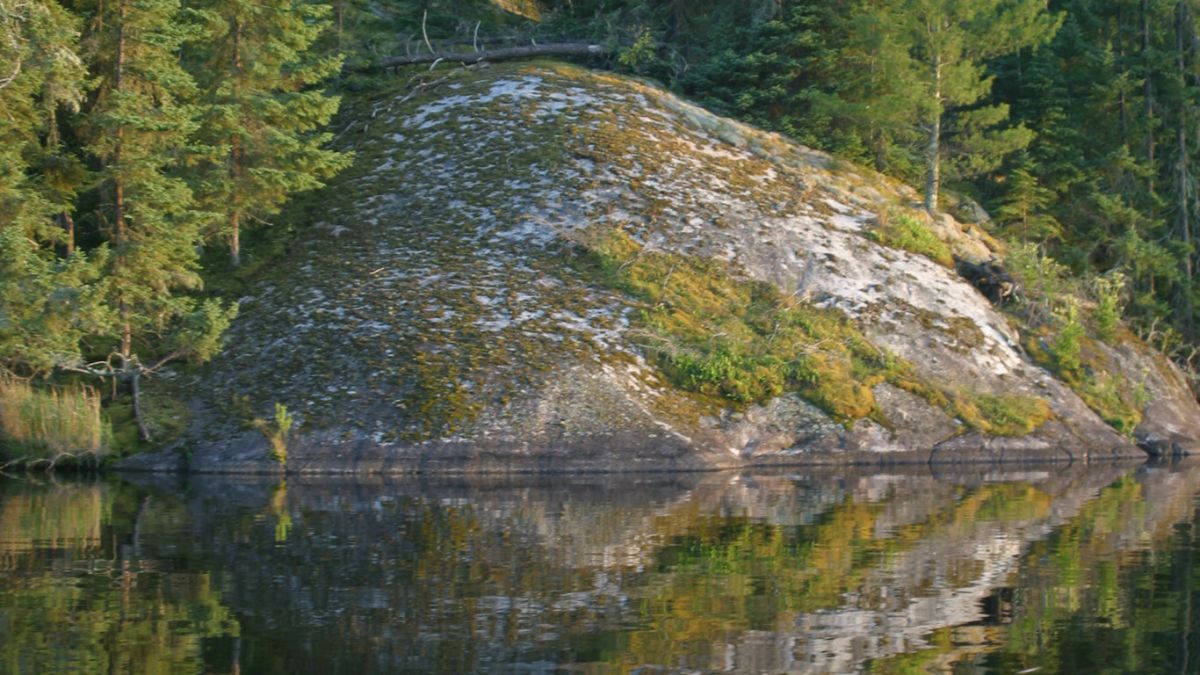 Typical Canadian Shield Landscape in Ontario's Sunset Country
Communities in The Patricia Region
Pickle Lake
There's gold in them there hills would accurately describe why Pickle Lake is a community. Gold was first discovered in the area in the 1920s and several gold mines have operated on and off around the community since then. The Township of Pickle Lake gets its name from a nearby lake shaped something like - you guessed it - a pickle! It was the nearest lake to the original gold mine hence the community was named after the lake. You can learn more about the history of Pickle Lake here. In addition to gold mining, the Pickle Lake area is the location of several lodges and also serves as a floatplane base for remote outpost fishing cabins in the region. Lake St. Joseph is one of Sunset Country's best kept secrets in terms of fishing - its waters harbour giant northern pike and big populations of walleye. All you have to do to experience its spectacular fishing is drive up Highway 599 - a four-hour trip north of Highway 17 brings you into Ontario's last frontier - the slogan the Township of Pickle Lake uses to promote its wilderness assets - including canoe trips into famous Wabakimi Provincial Park.
Find places to stay in Pickle Lake.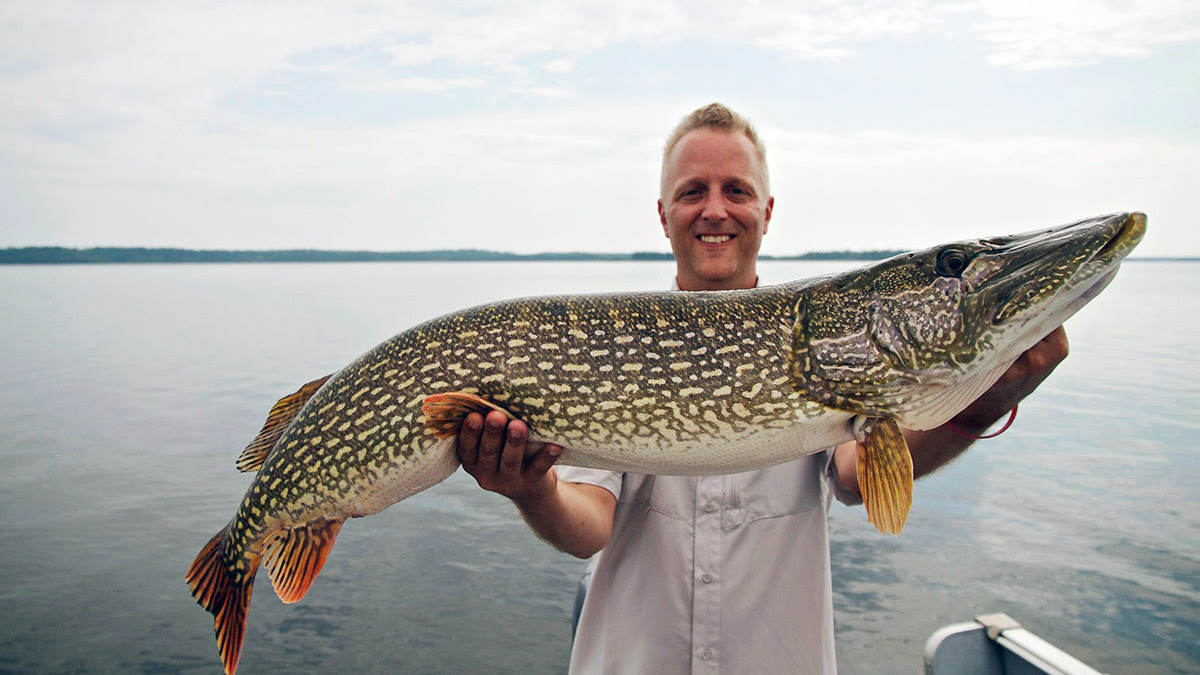 Big Pike - Lake St. Joseph - near Pickle Lake (Photo courtesy: Old Post Lodge)
Sioux Lookout
Located a short drive up Highway 72, Sioux Lookout is a major service centre in Ontario's Sunset Country. The Town is known as the "Hub of the North" and for good reason - health care and government services are key parts of the community's economic base - and Sioux Lookout serves as the major regional centre for the many First Nations communities across the region. The community is also a major airport hub with one of the largest regional airports in Sunset Country. Like so many other communities in our area, Sioux Lookout is also a tourism destination and there are many lodges and excellent fishing waters in and around the community. Lakes like Pelican, Minnitaki, Abram and Lac Seul are adjacent or near to town so you'll never have trouble finding a place to fish. In summer, the community holds a huge party at the annual Sioux Lookout Blueberry Festival a 10-day event with lots of activities and fun for adults and children.
Find Places to Stay in Sioux Lookout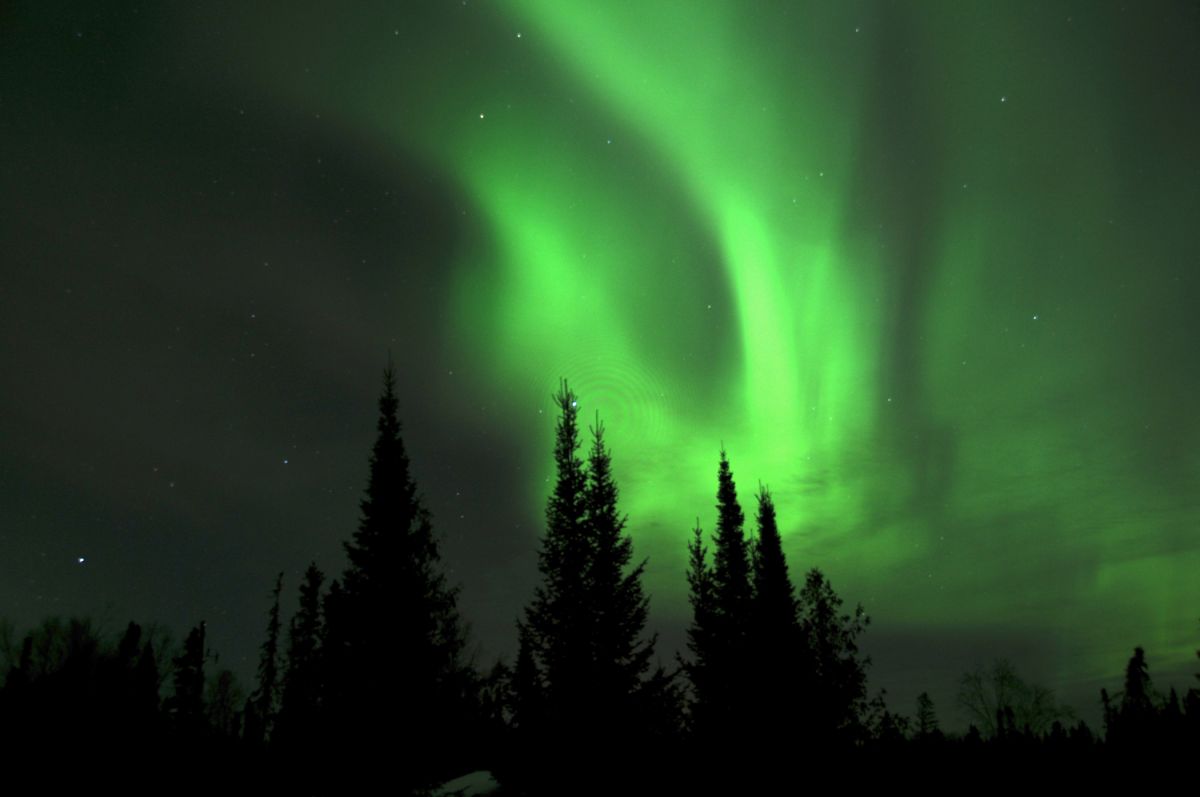 Northern Lights near Sioux Lookout (Photo Courtesy: Fireside Lodge)
Ignace
Located on Highway 17 between Thunder Bay and Dryden, Ignace is a community many tourists drive through on the way to their fishing destination. But if you can, stopping in Ignace is well worth the time. There are several good restaurants to eat at and the community has not one but two public beaches on beautiful Agimak Lake. The fishing on Agimak is also very good. The Ignace Museum has many artifacts and displays showing the local history and many aspects related to the early settlement of the area. Ignace is also a place where you can re-supply your food stocks, get fuel or many other products and services. Consider participating in some of the fun events they have going on during White Otter Days in July.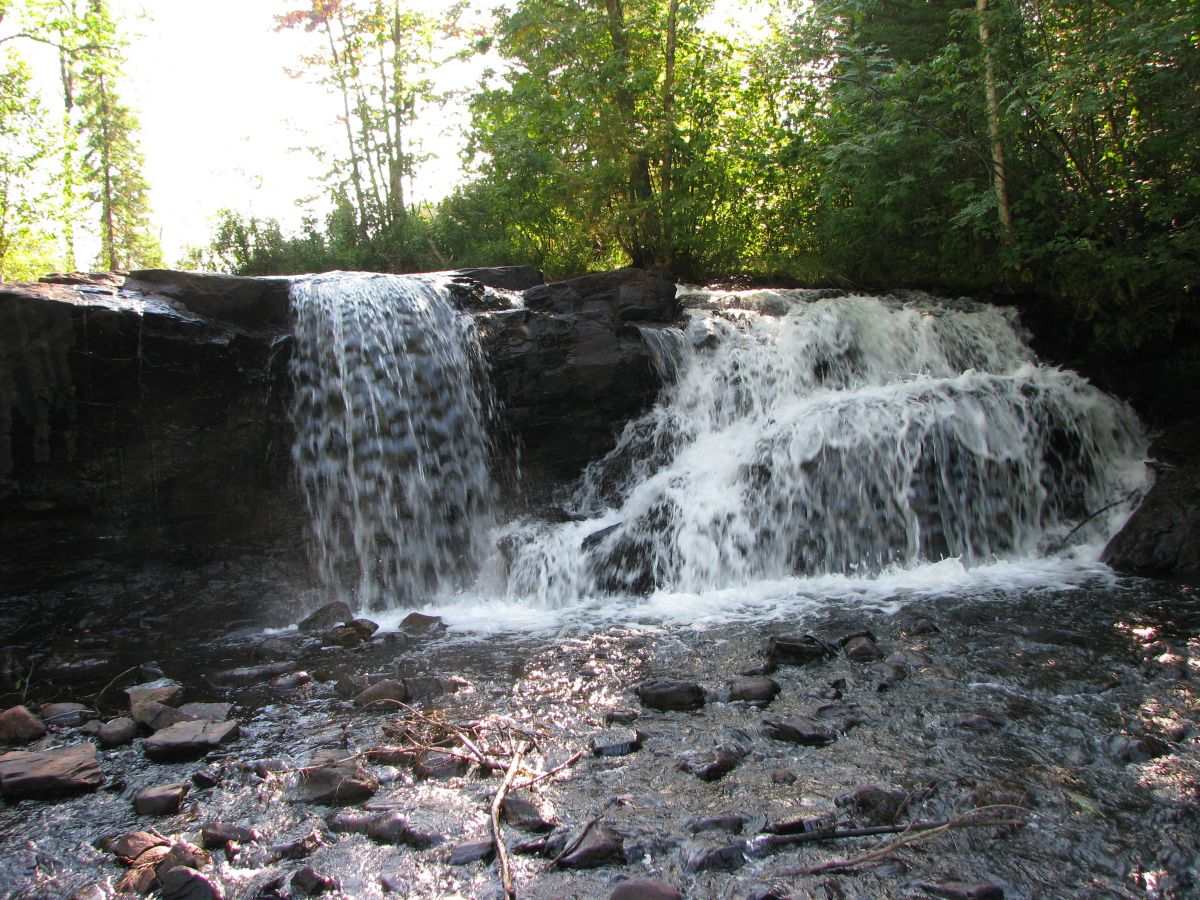 Beautiful Raleigh Falls in Ignace
Dryden
Located in the heart of Sunset Country, Dryden is a major regional service center for the tourism industry and a great destination to stop and stay over for a night or longer. Due to its central location, the City of Dryden has a large number of retail businesses and restaurants, making it the ideal stop over if you're passing through or staying the night. In addition to its business sector, you'll find a good selection of hotels and motels in the City, offering a place to sleep for the weary traveler. Dryden's Mascot, Max the Moose, welcomes visitors during Max the Moose Fest held every summer. There are many attractions to see in Dryden including a must-stop at the Dryden Museum. The museum has four galleries on two levels covering an area of 4000 square feet. There are over 10,000 artifacts, permanent and rotating displays and a research library so it is well worth a trip to see! The Roy Wilson Suspension Bridge straddling the Wabigoon River is another great stop.
The Roy Wilson Suspension Bridge Near Dryden
Vermilion Bay
Whether you have a trip planned to a lodge on Eagle Lake, or you're going up Highway 105 to Perrault Falls, Ear Falls or Red Lake to fish, you will definitely pass through the small community of Vermilion Bay, part of the Municipality of Machin. Tourism is a big business in town and for the angler, there are some really good places to shop. You can also stay overnight at a motel or camp at nearby Blue Lake Provincial Park! Fort Vermilion is a popular attraction in the summer and a great place to take the kids.
Find Places to Stay in Vermilion Bay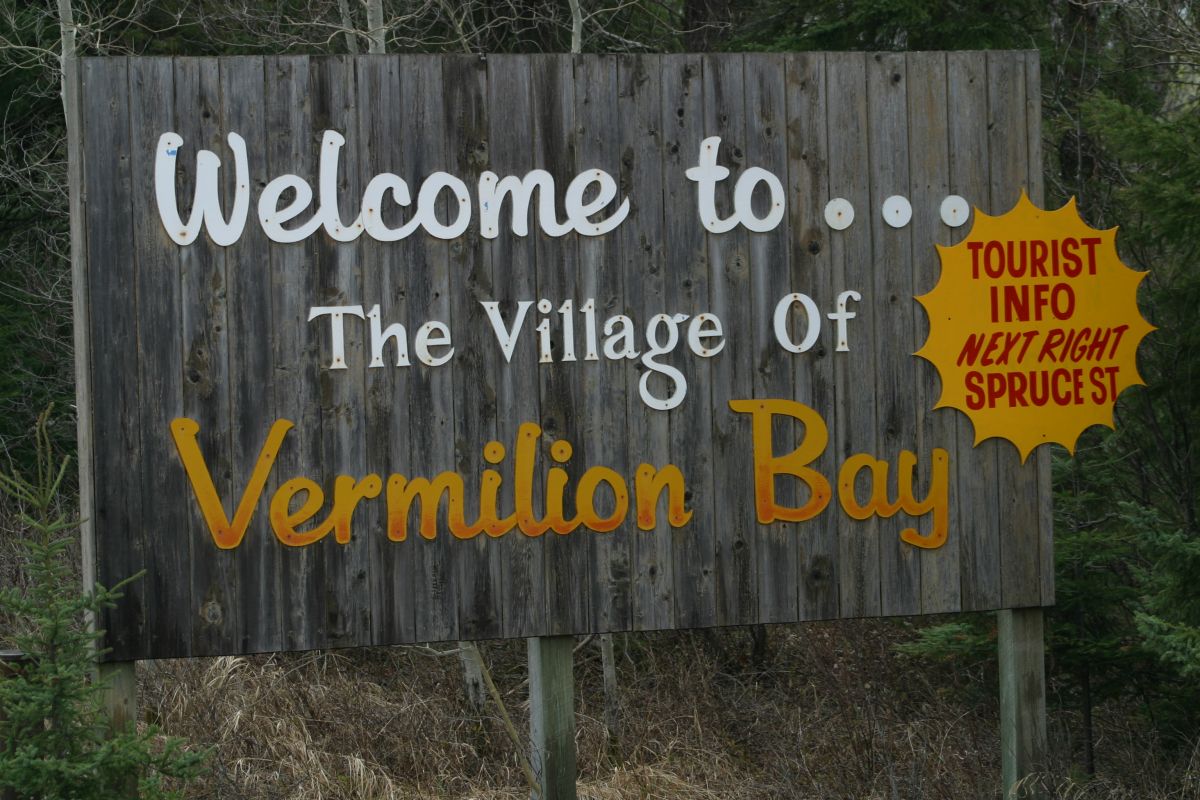 You'll Receive a Warm Welcome in Vermilion Bay, Ontario
Perrault Falls/Ear Falls
Located close together on Highway 105 (The Red Lake Road) lodges around Perrault Falls and Ear Falls are major tourism destinations for visiting anglers and hunters, but there is more than that to do in these communities. In Ear Falls, the annual Trout Forest Music Festival is a big attraction and is held each August on the waterfront right in town. The scenery around Perrault Falls is spectacular as is the fishing in lakes such as Perrault Lake and Wabaskang Lake. There are also some good bait and tackle shops and grocery stores in these communities where you can get all the supplies you need during your stay. For more info, contact the Perrault Falls Adventure Area.
Find Places to Stay in Perrault Falls