Experience Everything Northern Ontario has to Offer
Situated on the crystal clear waters of Clearwater (Burditt) Lake in Ontario's Sunset Country, True North Outposts & Cabins provide visitors with a real Canadian outdoor experience. True North is a place where you can build memories with family and friends that are guaranteed to last a lifetime. At True North, you can fish, swim, hike, and explore the magnificence of Canada's Canadian Shield and Boreal forest. Wildlife can be seen all around you, eagles, loons, pelicans, whitetail deer, and many other species that live in the forest. Up here, the air is fresh and the people are friendly. Located close to the Canada/US border, a trip to True North gives you an authentic Canadian fishing and outdoor experience without having to travel far. Read on and discover why a trip to True North is the ideal choice for your next Canadian vacation.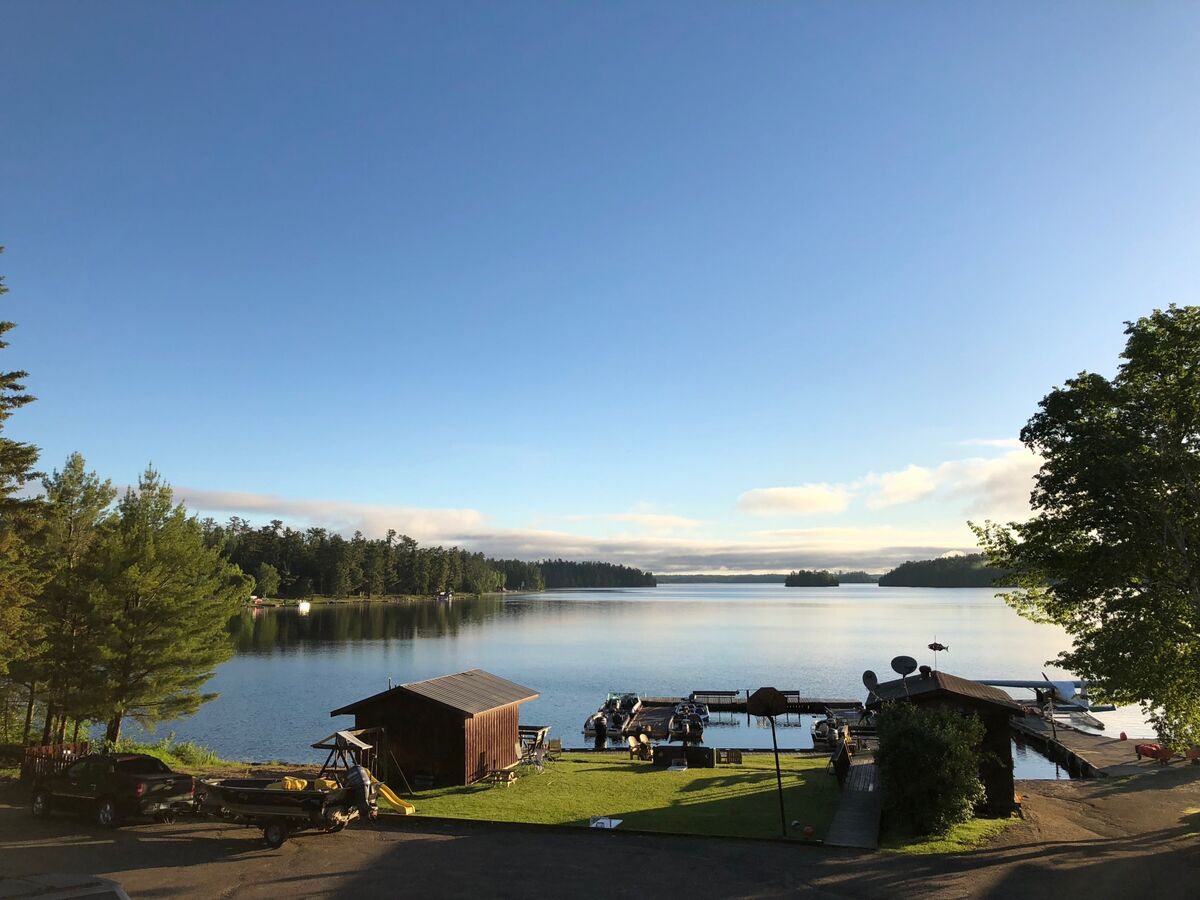 View from the grounds showing Clearwater Lake
An Incredible Fishing Trip
Located in the middle of an 11-lake chain of lakes, it goes without saying that a fishing trip to True North will exceed your expectations. There are few places where you have the opportunity to fish so many lakes while based out of one location. Well, at True North, this is available and so are copious amounts of Canadian walleye, small and largemouth bass, lake trout, muskie, northern pike, and perch. The structure of these Canadian Shield lakes makes them unsurpassed in terms of fishing quality.
Fish at a spot with nobody else around to bother you. It's true that a trip to True North presents you with the opportunity to catch that "fish of a lifetime" you've always dreamed about. True North's commitment to the catch and release of larger fish ensures that the giants remain in the lake for the next person to catch. If a remote fishing adventure is what you are looking for, True North can arrange a daily fly-in or outpost trip as well.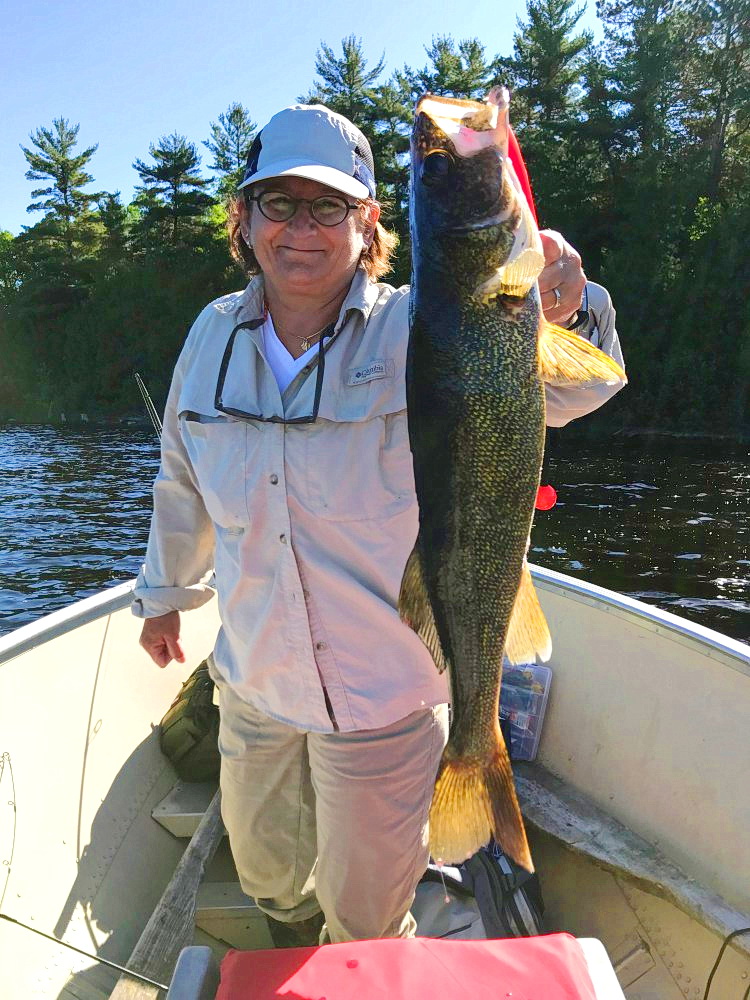 Walleye are just one of 6 species you can catch!
A Place to Create Memories
Family is more important now than ever given all that has happened over the past couple of years. Creating memories on a vacation is one of the most cherished family memories many people have. True North in Ontario, Canada has been helping its guests create memories for over 45 years. With its pristine location on Clearwater Lake, there are a lot of things for the family to do.
While enjoying the great fishing is an obvious one, the fun times you get from exploring the lake, swimming, sun-tanning on the beach, and enjoying paddle sports are also great ways for you to spend time outdoors with those you love. Have a campfire, roast hot dogs, and watch the sunset over the lake. Enjoy a relaxing sauna after a day of fishing or exploring - you'll love the smell of the cedar.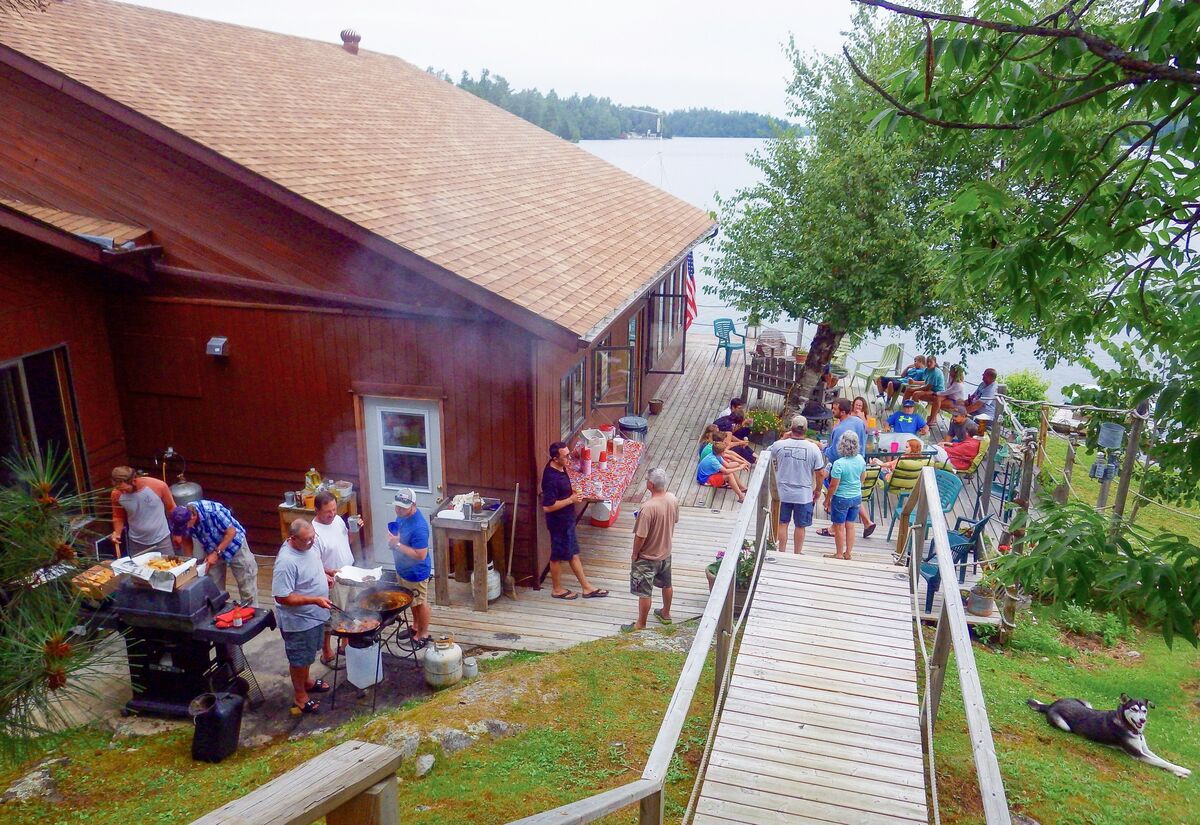 Fish Fry at the main lodge - create memories with family and friends
True North has all kinds of places to explore! Get in a boat and go for a cruise and see wildlife on the shoreline, gaze in awe at giant rock cliffs, and discover nature by stopping at one of the many islands on the lake. Make sure you bring a camera. On the sandy beach, the kids will spend lots of time swimming or utilizing kayaks, canoes, and paddleboats that are available. The lodge is available for those wanting to watch a movie or the big game on TV and there is wifi available in the lodge for those who want it.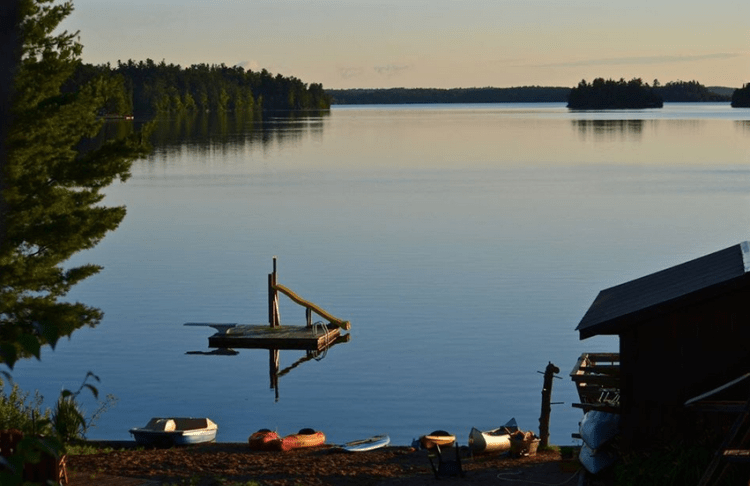 The sand beach at True North
Lakeside Cabins With a View
True North offers you a choice of 6 lakeside cabins, pine inside and out, with decks and incredible views of Clearwater Lake. Your spacious deck comes with its own picnic table and a propane barbeque for cooking. True Norths offer both housekeeping (you cook your meals) or a deluxe American Plan package. The Deluxe American plan package also includes a boat rental. Your meals are served in the main lodge. You'll be impressed with the quality of the cabins offered and the views from the decks are something to behold.
For more info on the accommodation packages we offer, contact Chuck or Cathy Mosbeck and we can help figure out the package that suits your needs the best.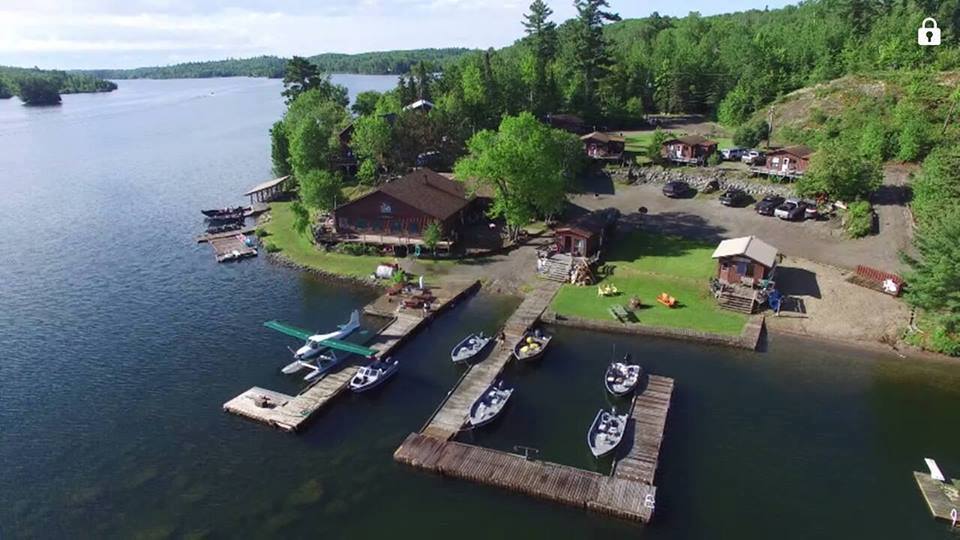 Aerial view of the lodge and cabins
Click here to Make a Reservation
Visit our website: tno.on.ca
Check out our Facebook page
Email us: fish@tno.on.ca