You've probably heard of Pro Angler Jeff Gustafson from fishing in the Bassmasters Elite Series in the United States. "Gussy", as he is known, grew up in Keewatin, Ontario, and has fished Lake of the Woods and surrounding waters in Sunset Country since he was a young boy.
When he is not fishing for bass in the south, Jeff spends his time fishing the lakes in northwest Ontario whether it be summer or winter.
If you've tried ice fishing before or you're a seasoned hard water angler, you'll learn something in this series of ice fishing articles by Jeff Gustafson. Read his four separate articles on ice fishing for walleye, pike, crappie and lake trout.
Walleye Ice Fishing Tips
Walleye has been Jeff's favourite species to catch through the ice because the action is always reliable, they are the best fish we have to eat and we catch plenty of big ones.
Read Gussy's walleye ice fishing tips here.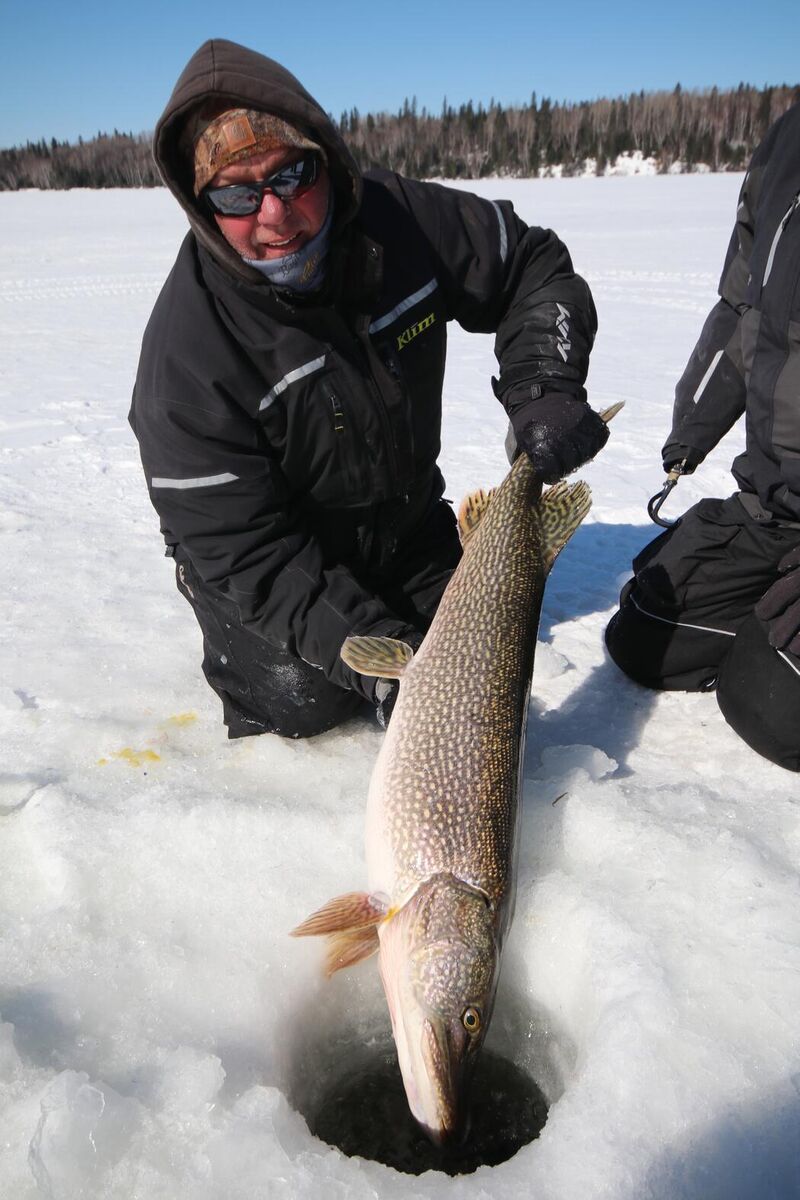 Northern Pike Ice Fishing Tips
If you're serious about catching pike, both big ones and numbers, you want to concentrate your fishing efforts in March when these fish start congregating in front of the shallow weed-filled bays where they will spawn shortly after ice out.
Read on for more of Gussy's ice fishing for pike tips here.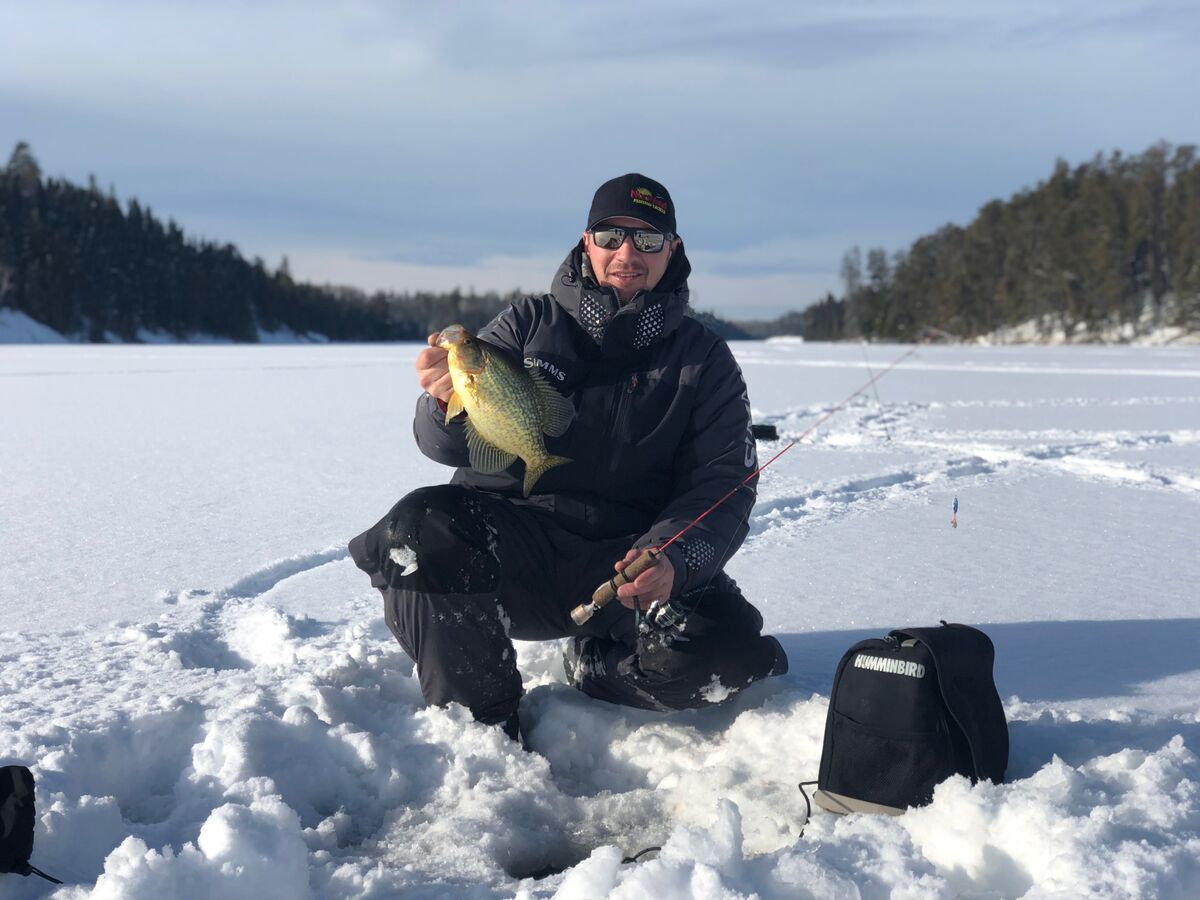 Crappie Ice Fishing Tips
While they are not native to our part of the world, crappies are widespread across the southern portion of Sunset Country. They are here now and are a popular target by anglers throughout the year, particularly in the winter. Across the region, we have some amazing opportunities for crappies.
Read Gussy's crappie ice fishing tips here.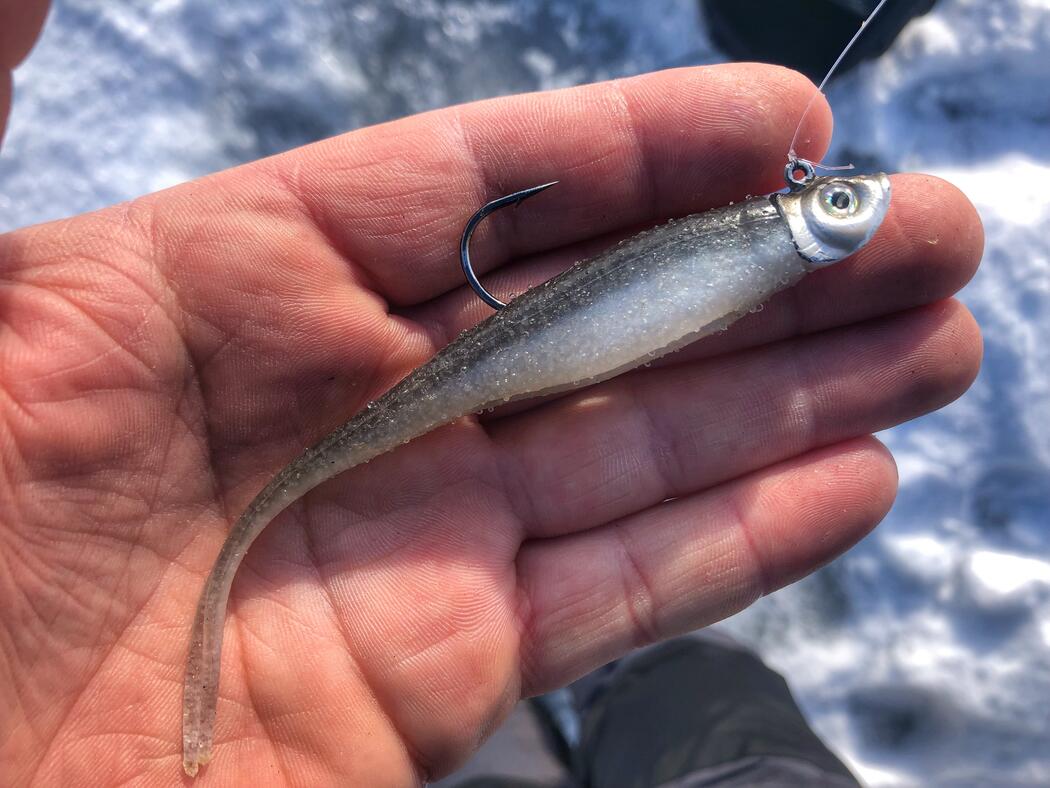 Lake Trout Ice Fishing Tips
A cold water fish, lake trout are active throughout the ice season (January 1 – ice out), which is part of the attraction for anglers. They bite pretty well throughout the winter but many anglers plan their trips around the January 1 season opener.
Read Gussy's full article about ice fishing for lake trout here.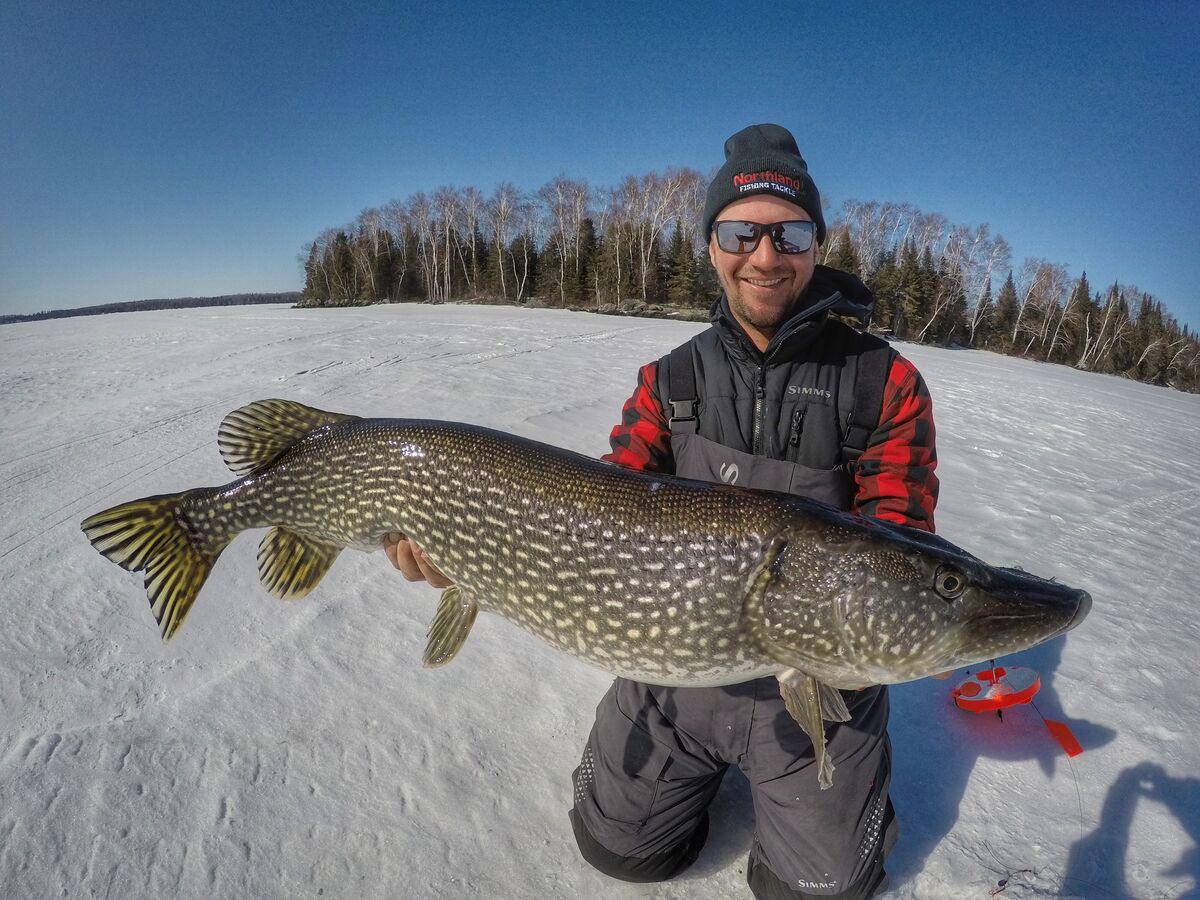 Since virtually all of our lodges are located along the water, you can plan to go ice fishing at any of the lodges that are open in the winter in Sunset Country.