There's gold in them thar hills and we're not talking about the precious metal either. What we're referencing is "Ontario Gold" and the best part about our gold is that you can eat it and that it tastes delicious! All kidding aside, Ontario really is the number one place in North America for walleye fishing, and Ontario's Sunset Country probably has the best walleye fishing anywhere in the Province.
Our advantage is our remote location and the fact we have so many naturally occurring freshwater lakes. Combined, these two factors mean we have walleye distributed across the region, and in Sunset Country, you can catch eaters or, catch and release a trophy. So that's kind of what you are looking for if you're a walleye angler.
Here are the top five reasons we think you should consider a walleye fishing trip to Sunset Country in Ontario, Canada.
1. More Lakes Than People
You'll be thinking to yourself there is water everywhere!
It doesn't matter who you are or where you fish, virtually everyone would agree that from a location perspective, when the number of lakes in a region outnumbers the people who live there, well, that's a great start to any fishing trip. We're not kidding when we say that either! Covering a vast area of Ontario and with a population of around 65,000 people, Ontario's Sunset Country is home to over 70,000 fishable lakes. So finding that perfect lake for walleye - or up to 6 other species - is easy, to say the least.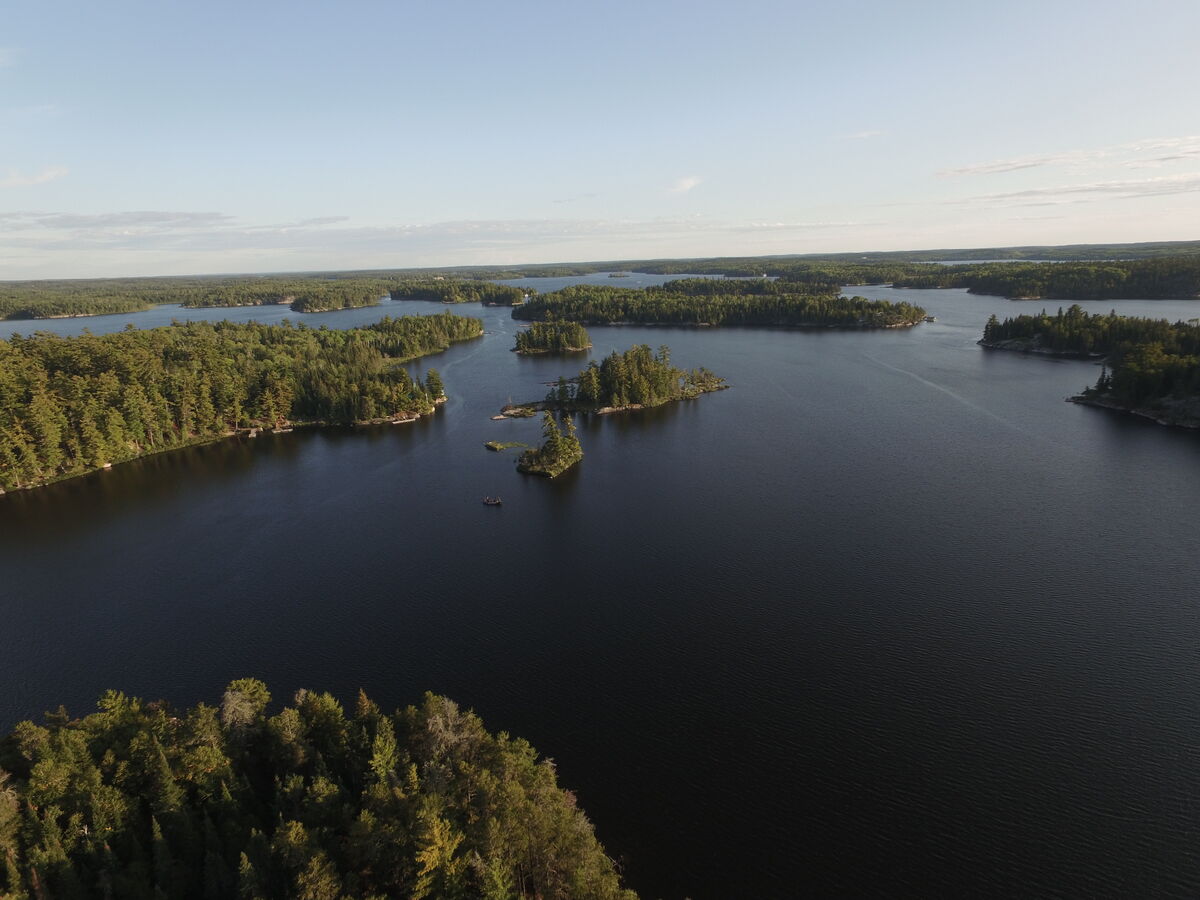 2. The Chance to Catch a Trophy-Sized Walleye
There are some BIG fish swimming in our lakes and when you visit Sunset Country on a fishing trip, you have the opportunity to catch and release a trophy. The big walleye up here are in excess of 30 inches and weigh over 10 pounds. If you hook into one of these magnificent specimens be prepared for a fun experience when you go to reel it in. A key part of the trophy walleye experience involves the safe handling of the fish and ultimately, its release back into the lake.
Minimize the time the fish is out of the water and ideally, keep it in the net in the water when taking out the hook. After a quick picture, release it as soon as possible. It's definitely a "wow" experience when you catch and release one of our giant walleye and this happens more often than you think. Maybe it'll be your turn when you visit!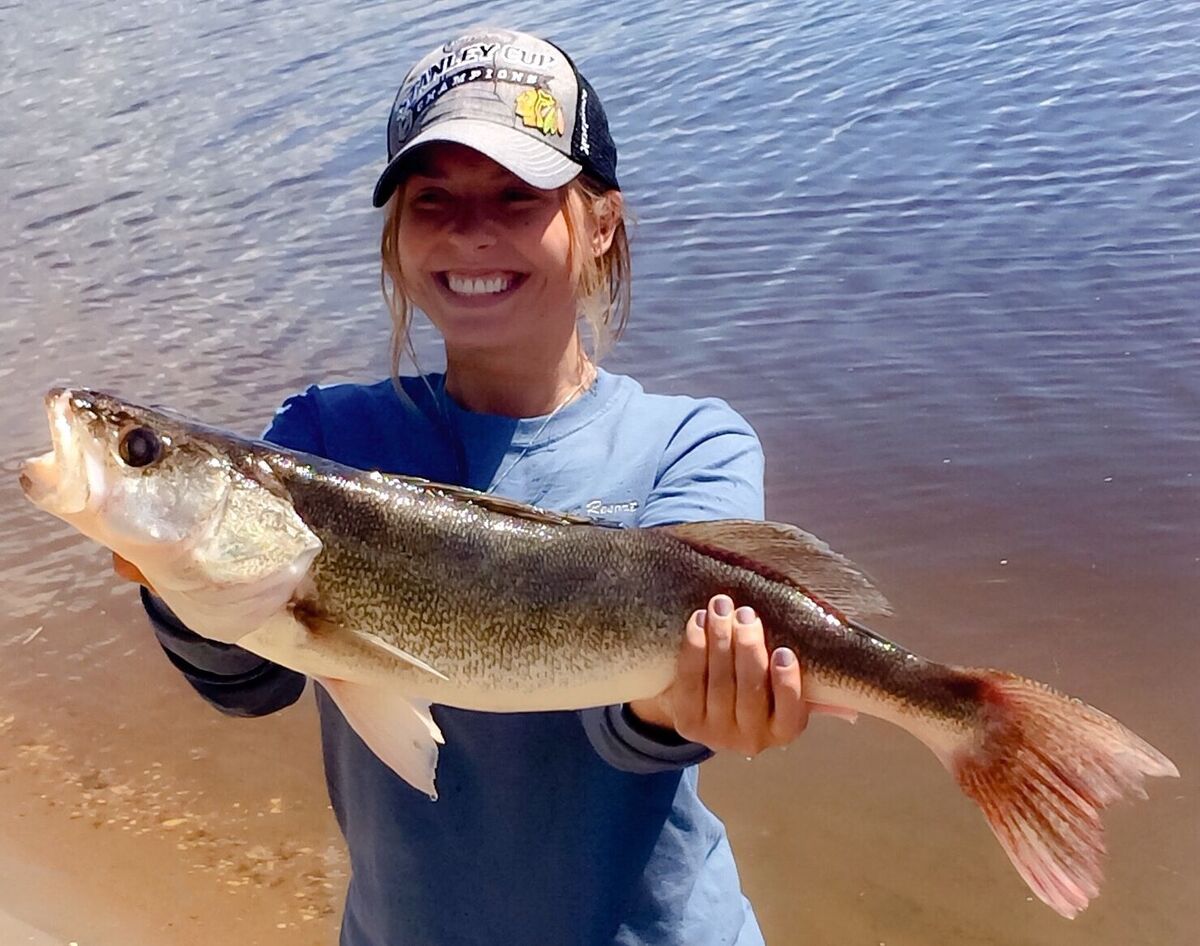 3. Fly-in Walleye Fishing
Have you ever been fishing where the boat you're in catches 100+ walleye in one day? Well, when you stay at a remote fly-in lodge or outpost, that is exactly what can happen. Stories of the "one walleye after another" are repeated by many anglers who've been to Sunset Country on a fly-in trip. It will be an experience you'll remember for a lifetime. Besides the incredible walleye fishing, when you stay at a remote outpost you'll enjoy the feeling of "owning" your own private lake for the time you're there as the chance of seeing another person on the lake you go to is somewhere between slim and none! You can enjoy a more all-inclusive experience in the wilderness when you stay at an American Plan Fly-in lodge.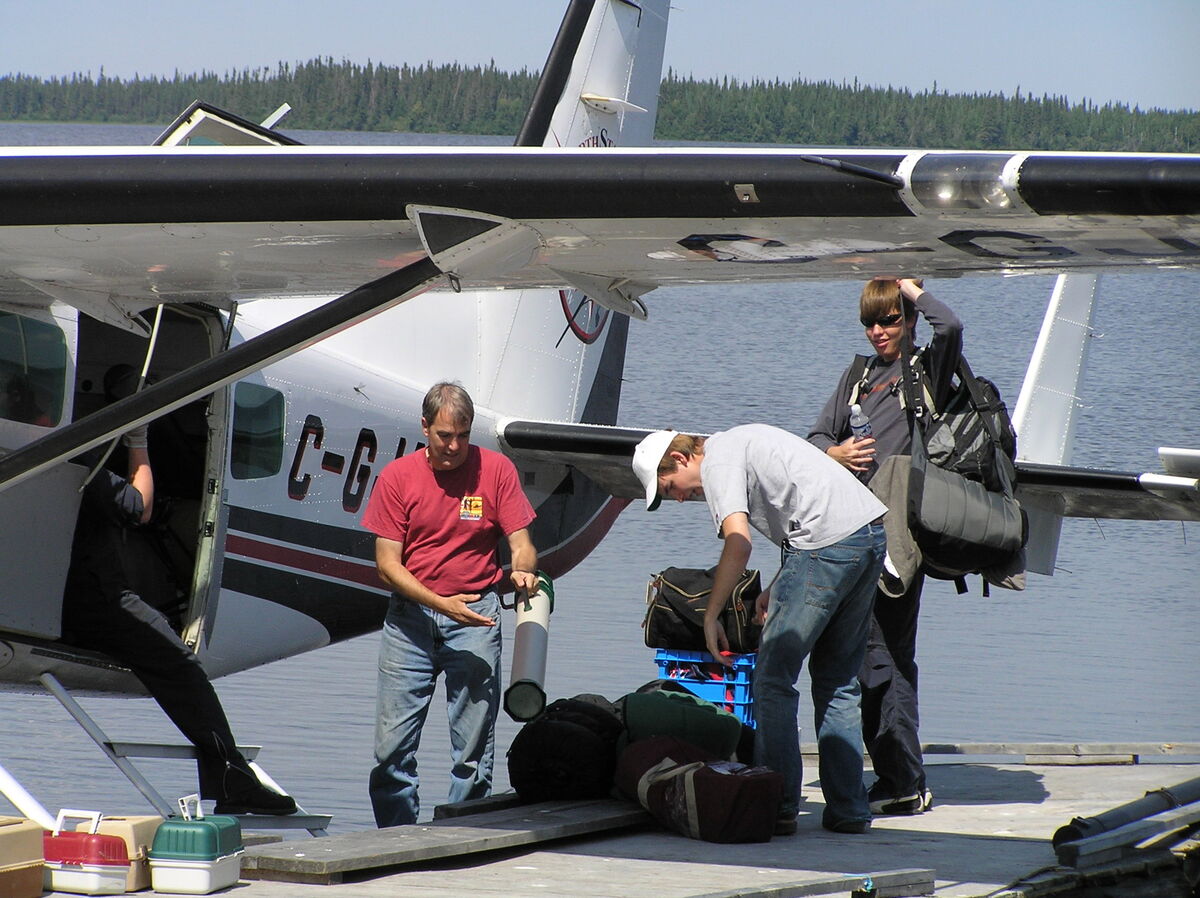 4. Experience the True Northern Wilderness
Sunset Country is a true wilderness region in North America. Your walleye fishing trip includes the opportunity to experience nature like never before. The Northern Boreal forest covers the landscape here and a birds-eye view would reveal endless blue lakes and green trees, one after another after another. In the Boreal are hundreds of species of birds that fly here as their nesting grounds and wildlife at a scale unlike you've seen elsewhere.
You have the chance to see a moose, black bear, whitetail deer, lynx, beaver - the list goes on. Sunset Country is something else and you can call it a bonus part of your trip here. If you're lucky, the northern lights might make an appearance in the night sky while you're here.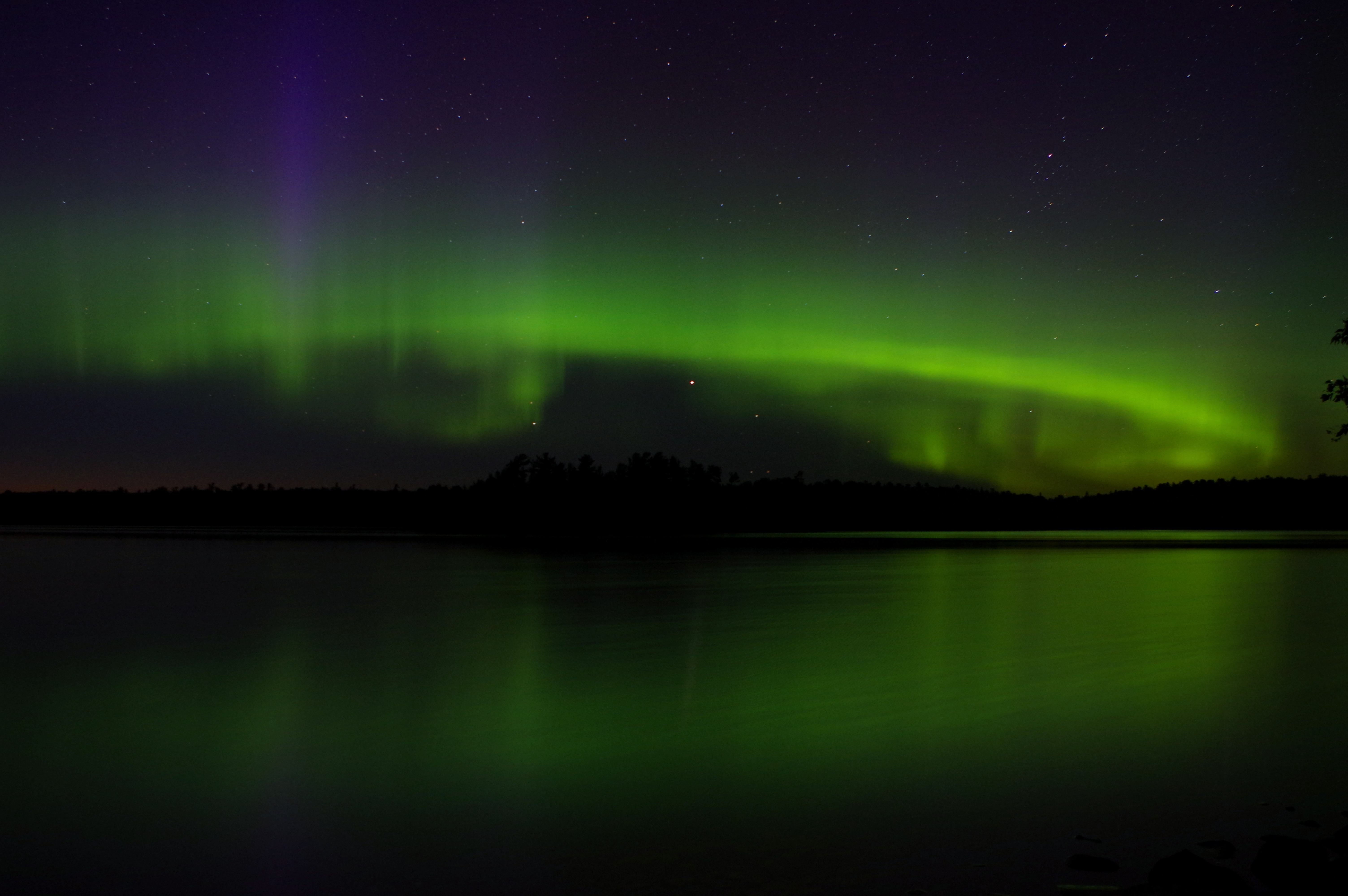 5: Walleye Shore Lunch
Thought we'd save the best for last! After spending time out on the lake catching walleyes all day. A limit of smaller fish will provide the key ingredients for a tasty walleye shore lunch. Cooked in oil over an open fire with beans, potatoes, and a cold beverage is probably going to be remembered as a highlight of your visit to Sunset Country. Eating fish within minutes of being caught redefines the word "fresh" and a shore lunch of fresh walleye is something everyone who visits here on a trip can look forward to. Bon appetit!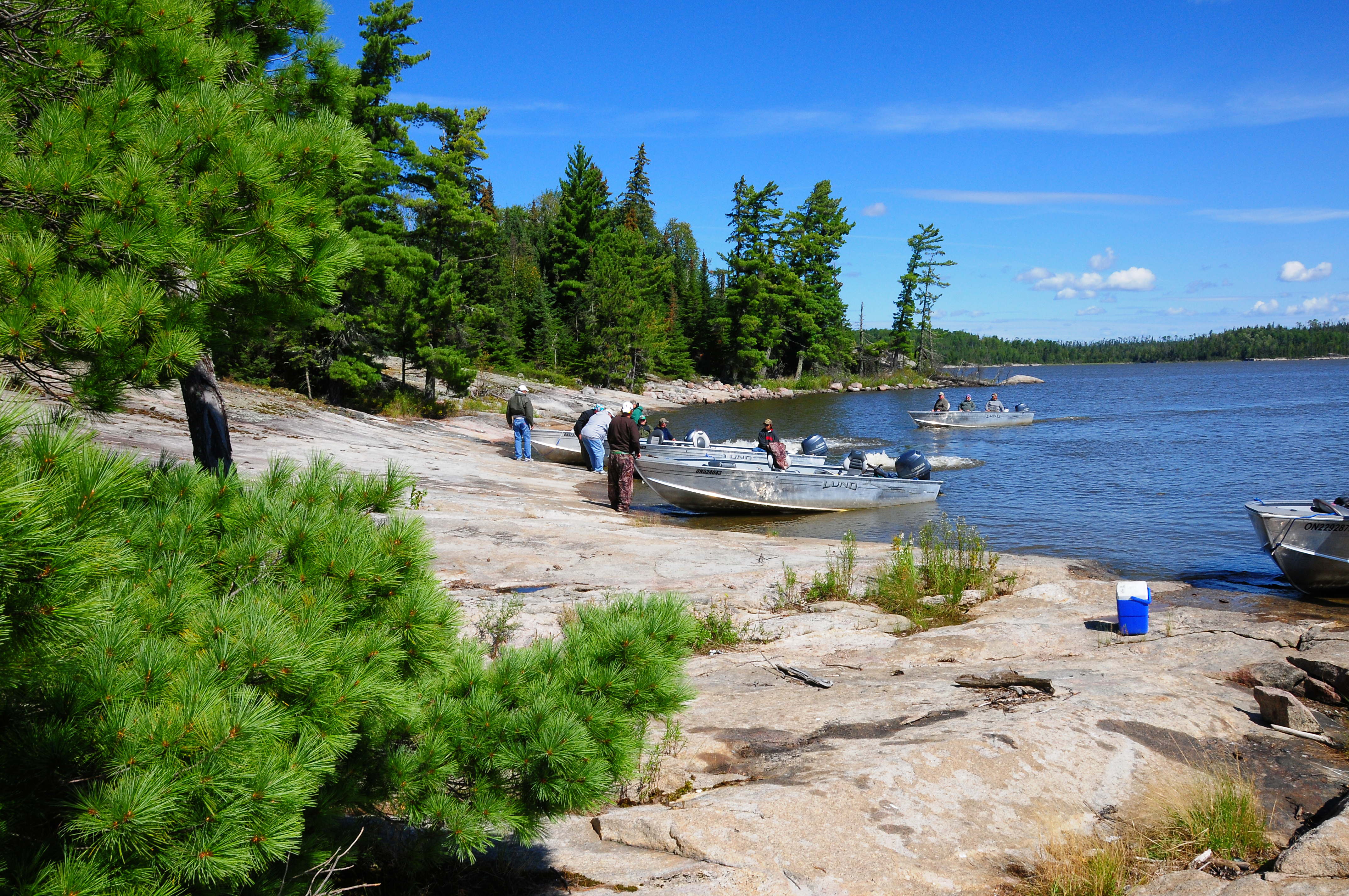 Your Travel Planning Source
Ontario's Sunset Country Travel Association is your source for information when planning a fishing trip to Sunset Country. Our member-based Travel Association has over 160 lodges to choose from and we can also send you a free travel guide and poster-sized map of the region showing you their locations in Sunset Country. Included is information on how to contact them, and we encourage you to call or browse our website and link to their websites from our pages. You can also view our digital version of the travel guide.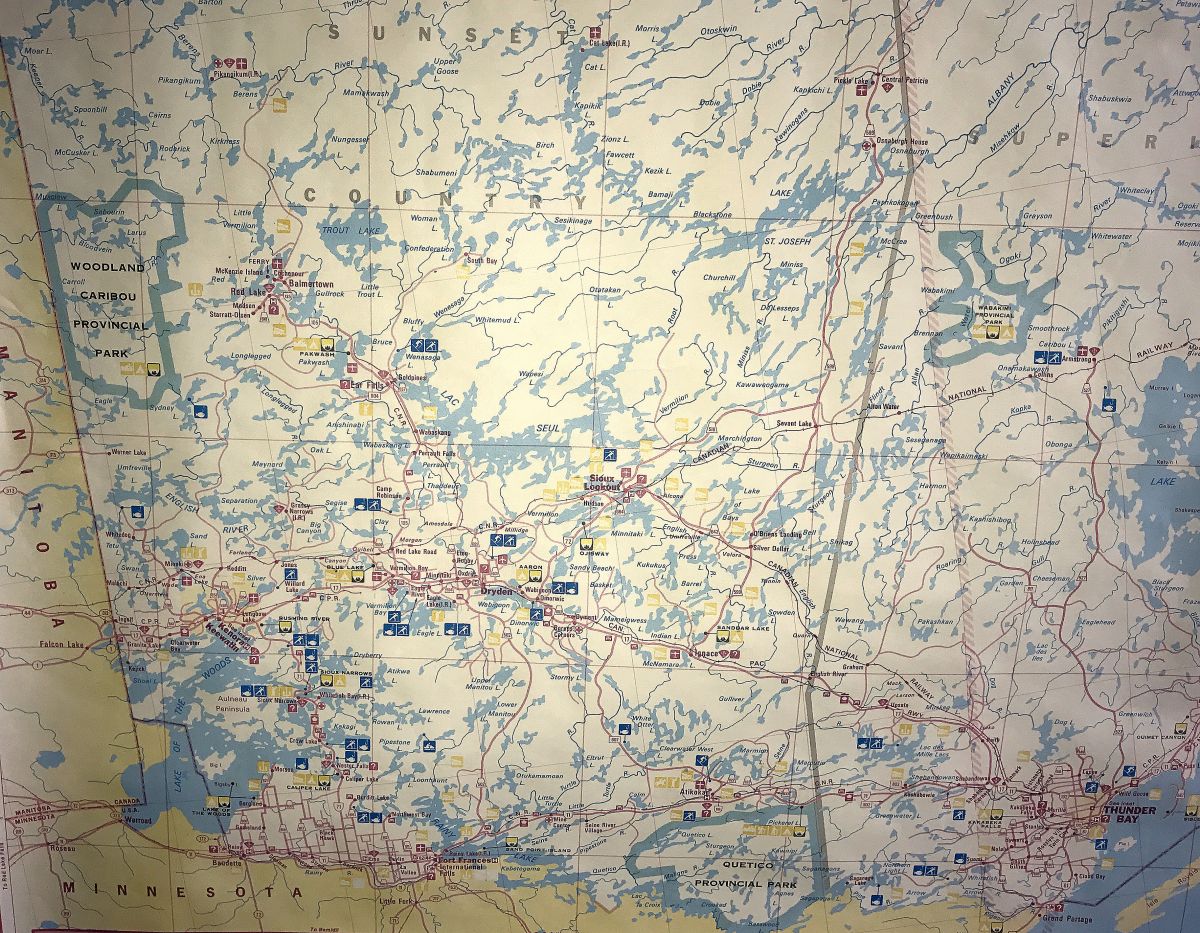 Get info on buying your outdoors card and fishing license here
Download or read the Ontario Fishing Regulations