There are literally hundreds of choices when it comes to a fishing trip in Ontario's Sunset Country. With a land area covering over 60,000 square miles, sometimes it can be hard to make a choice. The good fishing starts right at the US border so do you need to travel further north to catch big fish? The answer is no you don't but for a fishing experience beyond belief, where there are almost no people, a trip to Pickle Lake, Ontario should be on any angler's bucket list.
The Township of Pickle Lake is located well, on Pickle Lake and that makes sense for at least one reason haha. Pickle Lake serves as an airbase and is an important part of the gold mining industry. New developments in bringing power to remote indigenous communities have the town poised for growth in Ontario's far north. But if you're an angler, it is the lakes and landscapes that surround the town that makes this part of Ontario's Sunset Country special. Read on to learn why a trip to this area will be so worth it if you love the outdoors and fishing.

Pickle Lake welcomes self-contained campers to the township at our RV park on Pickle Lake and at another spot on Graveyard Lake. Both have plans and the township is working on upgrading this location this summer as well as at the Pickle Lake campsite. They have water at the fire hall and grey and black water can be dumped at the waste disposal site. Adventure bikes and self-contained camping and adventure campers also come to enjoy Pickle Lake. They can also stay at the campgrounds north of Pickle Lake off Nord Road. The township operates Mud (Badesdawa) Lake - permits obtained in town, or the campers can crownland camp on several sites at - Menakos, Pipestone, and Mawley.
Top photo courtesy of Old Post Lodge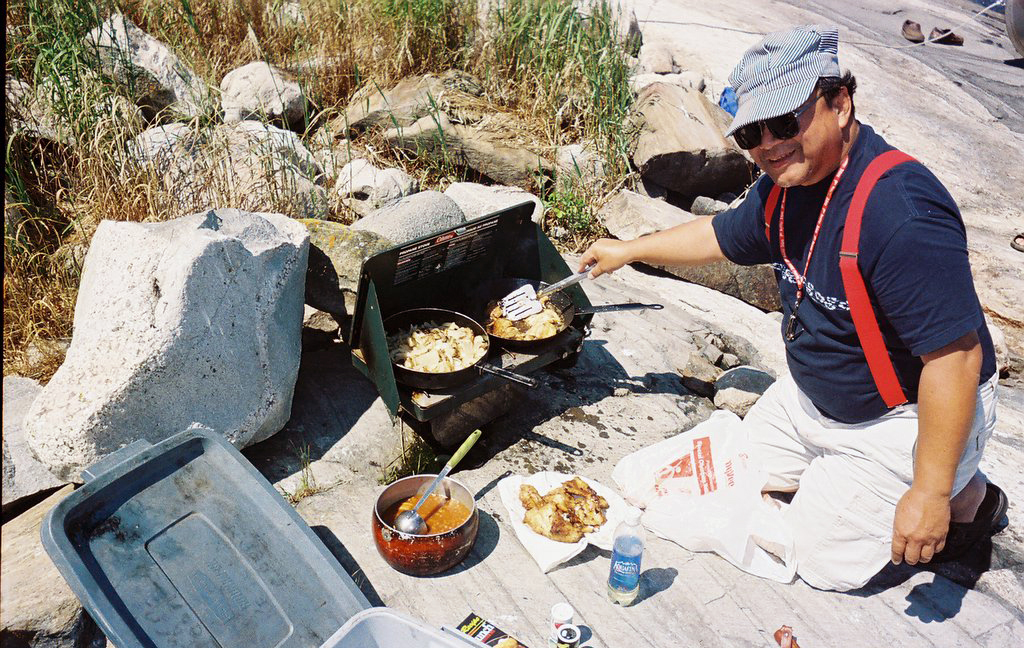 Walleye shore lunch! A Canadian tradition. Photo courtesy Camp Lake St. Joseph