Ontario is a huge Province in Canada with literally hundreds of thousands of lakes so the fishing regulations are likely a little more complex than those in your State or Province. The Ministry of Natural Resources divides the province into 20 different fisheries management zones based on geographic location and fish populations. In Sunset Country the major zones are 4 and 5 but further north additional zones come into effect so make sure you know the zone in which you are fishing. Some key things to remember about fishing in Ontario are as follows:
You can purchase a conservation or regular limit license - the conservation license generally has a limit of half of the regular license.
Your daily and your possession limit are the same - so don't accumulate fish over the duration of your trip or you'll be well over the legal limit.
Many species are regulated via slots so know the slot size regulations for the species you are targeting.
Fish you eat that day for shore lunch counts towards your daily and possession limit so remember that when you have fish for lunch.
Canadian Residents: Children under 18 and adults 65+ can fish without a license but must follow the catch and possession limits of a sports fishing license.
Some lakes are regulated individually e.g. Lac Seul - so make sure you read up about your lake prior to going fishing.
Consider practicing catch and release - while the fish get very big up here they grow very slowly and live longer - so let the big ones go and eat only smaller fish.
Individuals with a recognized disability can fish without a license but also must follow the catch and possession limits of a sports fishing license.
Have fun and enjoy our spectacular fishery!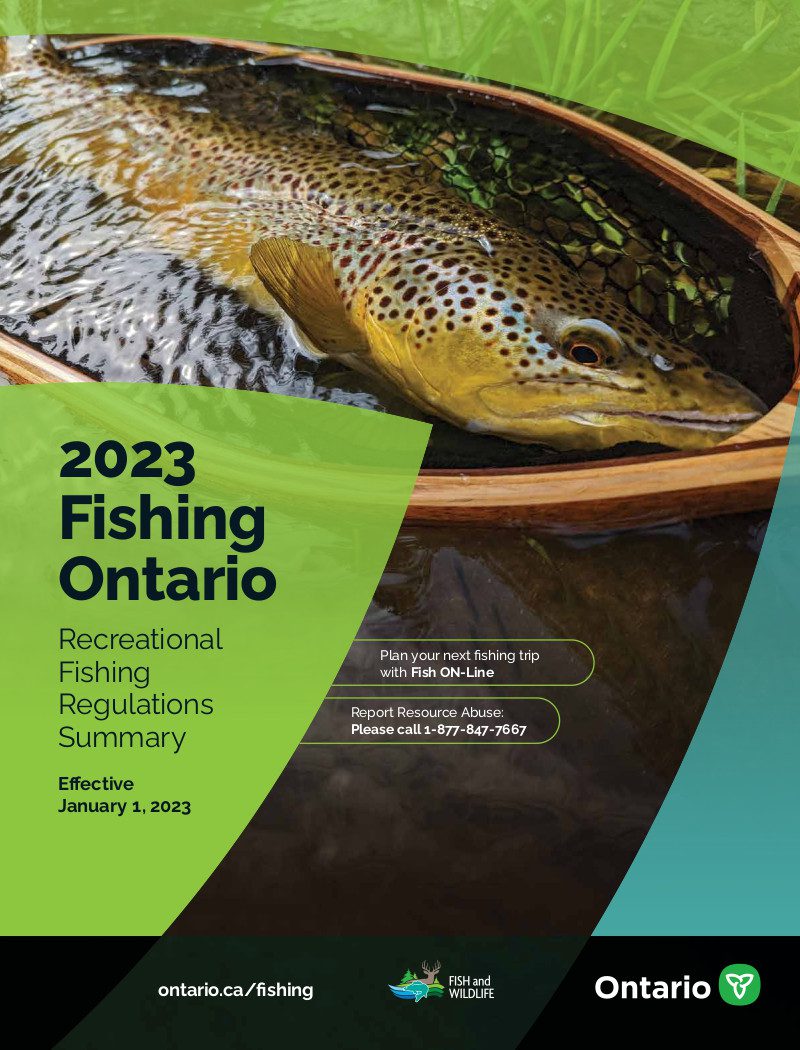 You can view the Ontario Fishing Regulations Summary here