Back in August 2022, I embarked on a two-week-long road trip to visit two fishing lodges in Northwestern Ontario's beautiful Sunset Country region. This stunning area is well known for the wide variety of fishing opportunities found within over 70,000 lakes, rivers, and streams. Departing from my home in the Ottawa area with my good friend Pam Stewart in tow, we loaded up our fishing gear and eagerly headed north. Our first stop was Cedar Island Lodge based in Emo, which is located just a couple of hours south of Kenora.
Cedar Island Lodge
Cedar Island Lodge is situated on a private and picturesque 3-acre island in the southern section of Pipestone Lake. This 30-mile-long lake is home to walleye, lake trout, musky, northern pike, bass (both smallmouth and largemouth), and more. You might assume that you'd have to fly-in to a remote location such as this, but Cedar Island Lodge is accessible by boat. And don't worry if you don't have a boat as transportation is taken care of! Our lovely host, Jessie Baker, greeted us on the docks at Sportsmen's Landing on Clearwater Lake.
Two more friends, Sara Trampe and Savannah Stenlund, also met up with us at the landing and our crew for the trip was now assembled. We all loaded our gear into Jessie's boat and began the 17-mile boat ride to Pipestone. One very unique part of this commute was a lake-hopping experience via the mechanical portage at Clearwater North Portage. The lift system picked Jessie's boat right up and transported us over land and then dropped us into Pipestone Lake. This neat mode of travel was a first for me!
Upon pulling up to the docks at Cedar Island Lodge, we were greeted by our other wonderful host, Carrie Baker (Jessie's mom). Together these two women own and operate the lodge which is open to guests from June to October. There are four cozy cabins here nestled amongst the pine and cedar trees. There is an additional outpost cabin located on the northern section of Pipestone Lake.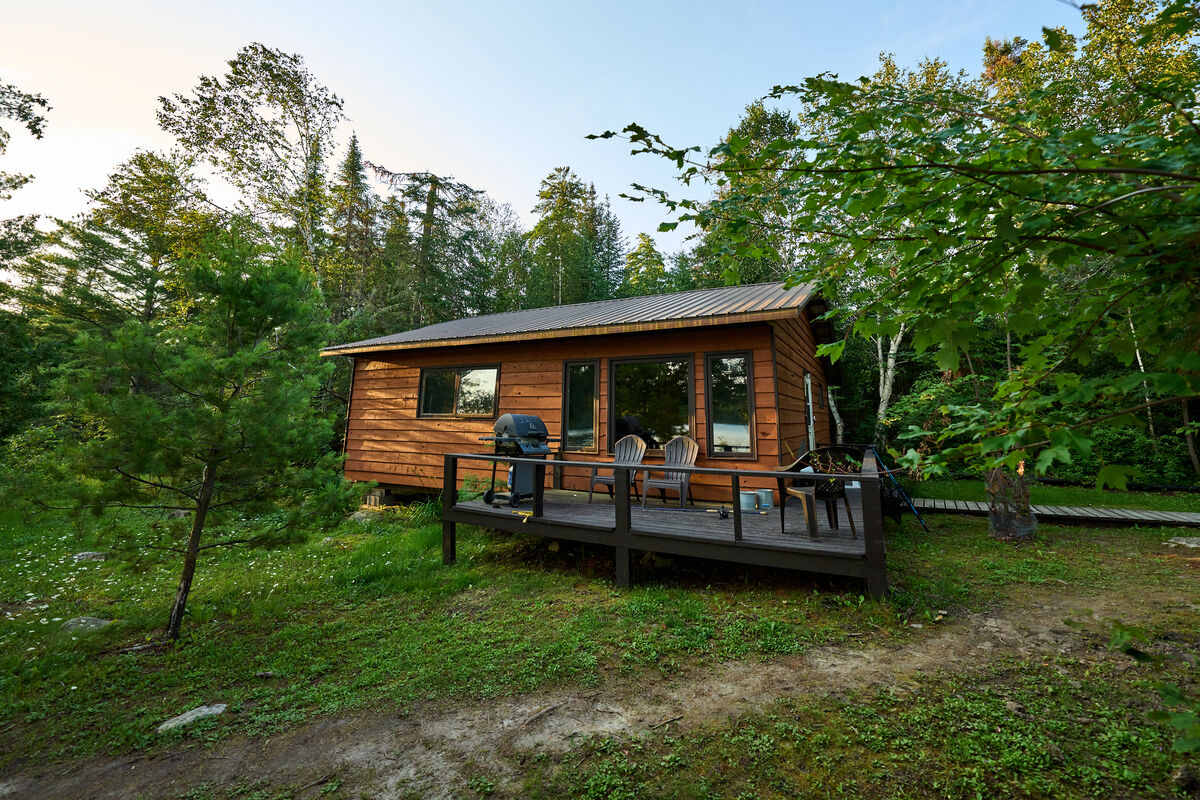 The main lodge overlooks the lake with a large deck for lounging and socializing. Through the patio doors are the dining room and a comfy living room area. The view from the island is breathtaking from every angle. It was truly relaxing to be so remote yet still have all the comforts of home. The cabins have all the necessities, including full kitchens, with private bathrooms and showers. We had our own private dock and opted-in to rent a couple of boats for the duration of our stay. The rental boats are 17-foot G3 aluminum boats powered by 50 or 60-horsepower Yamaha four-stroke tiller motors. Each boat is equipped with a fish finder and an electric trolling motor on the bow. These boats were comfortable and spacious.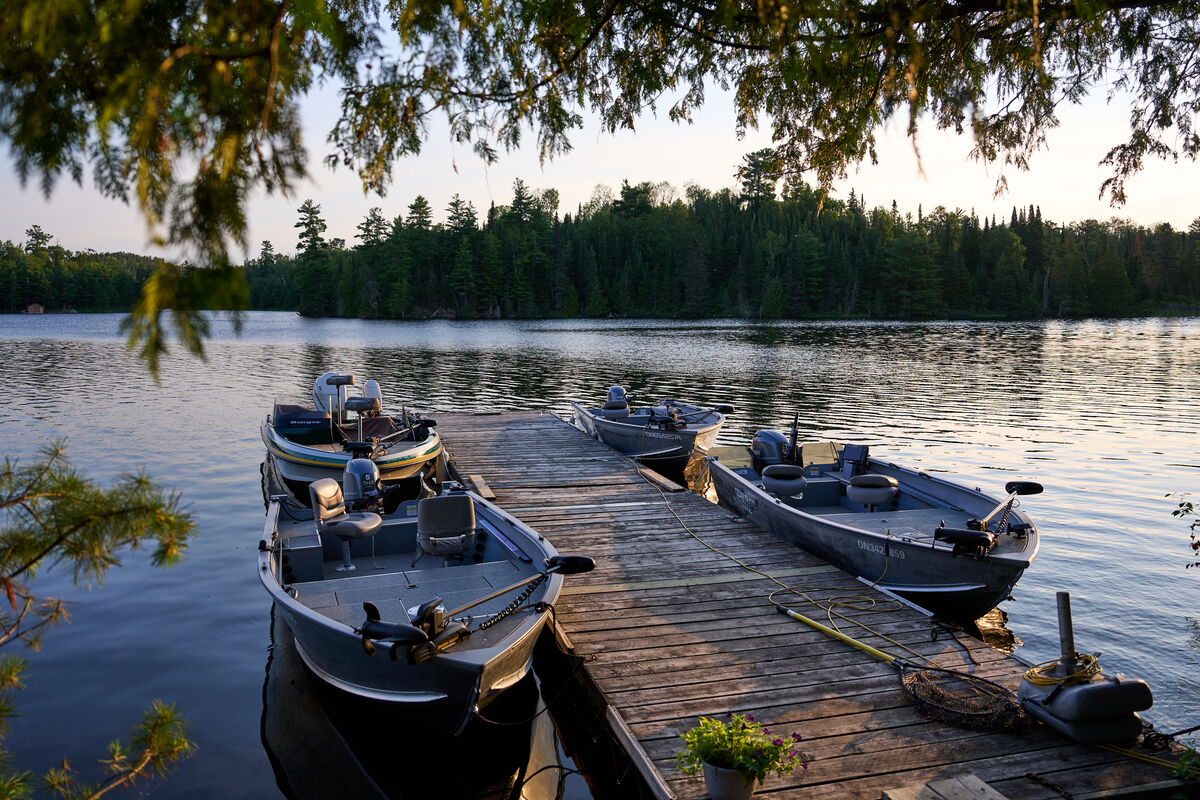 Pam and I were very pleased with our decision to go with the American plan and have all meals provided for us. This included packed lunches each day for our fishing excursions. The meals were exceptional and enabled us to relax even further and maximize our time on the water since we didn't have to worry about cooking.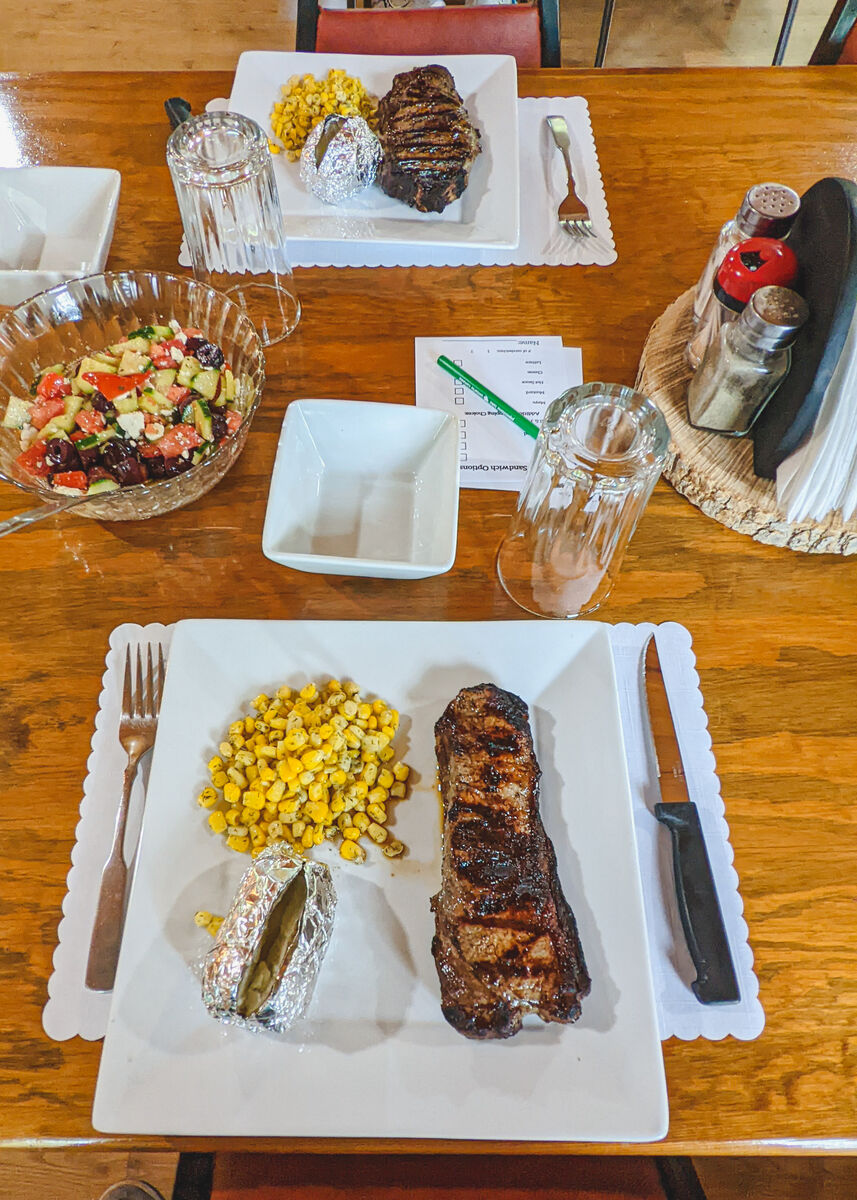 Fishing Pipestone Lake
Pipestone is such a scenic lake to explore with a rugged, rocky landscape and many bays and inlets throughout. The water is incredibly clear and reaches depths of up to 120 feet. We saw more loons and eagles than people. Over the course of our time spent here, we split up and fished in two groups most days. Jessie also took us on a portage adventure on another nearby lake where we all shared a boat together for an afternoon. Amongst the 4 gals in our group (plus our guide, Jessie), there were musky, lake trout, walleye, and northern pike landed. We all got to sample some of the amazing fishing opportunities on Pipestone!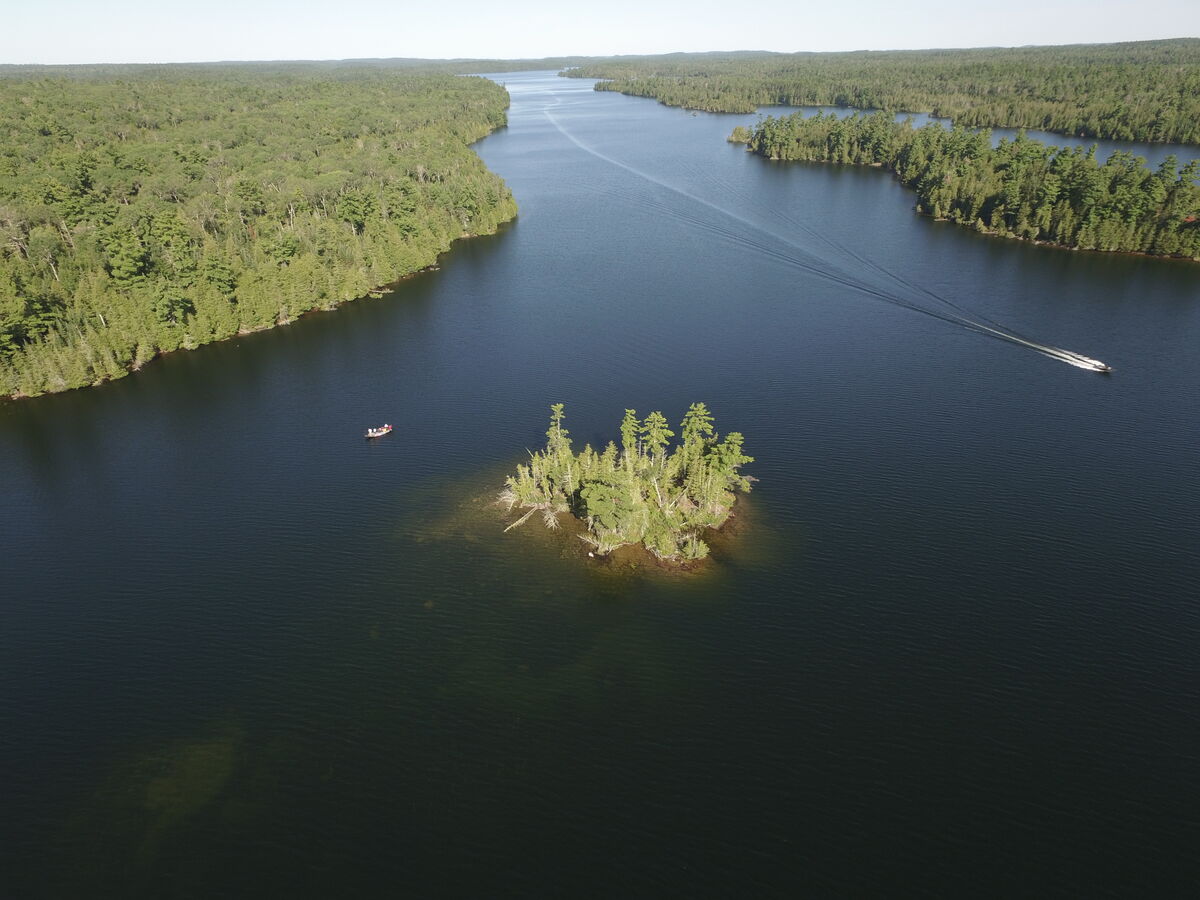 One of the many highlights of this trip for me was vertical jigging for lake trout with Pam. We were cruising around in some deeper water, around 50-60 feet, to see if we could locate some lake trout. We began marking some sizable fish near the bottom on the sonar. We positioned the boat right overtop of these fish and each dropped down a Sebile Vibrato blade bait. Pam hooked into a gorgeous lake trout which ended up as one of her biggest to date at 29.5 inches in length. She was thrilled about this catch and so was I! Well done, Pam!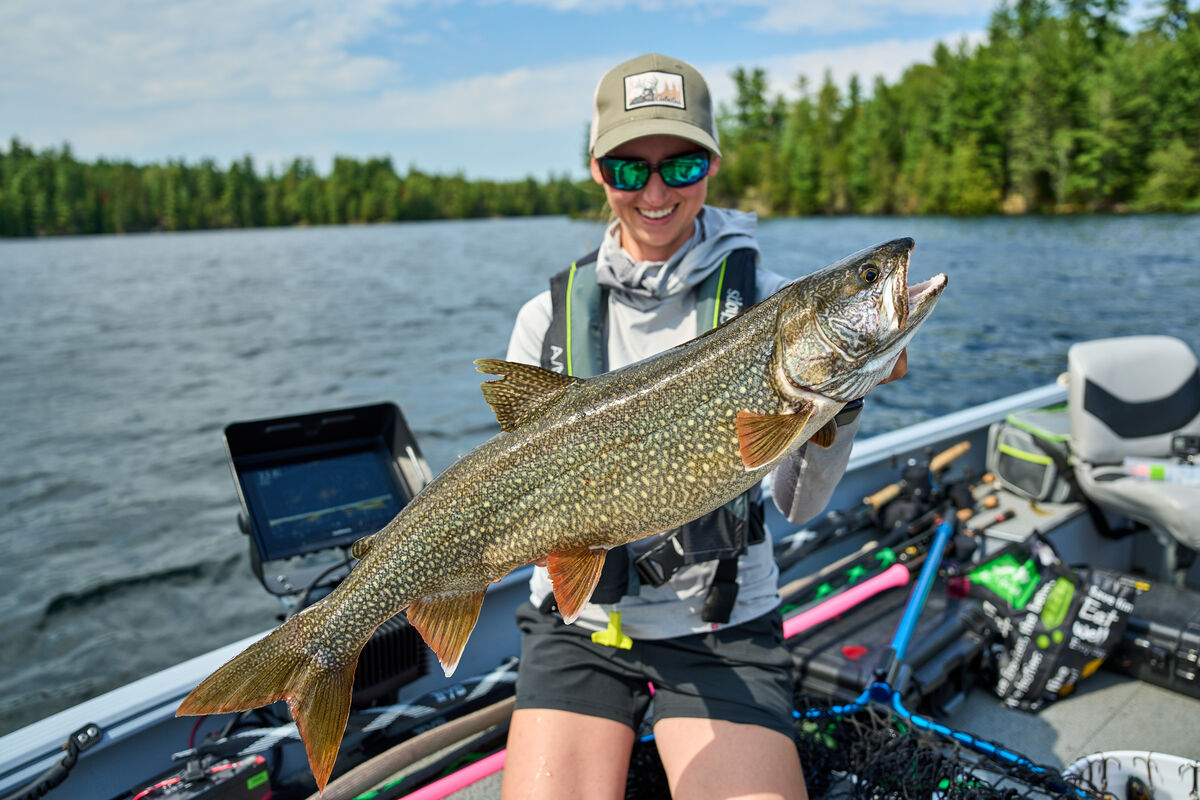 This memorable adventure marked my fourth visit to the Sunset Country region, and I am already excitedly planning my next trip back!
Get a free Sunset Country guide and fishing map here