Whether you are a first-time traveler or a repeat visitor, the sheer number of lodges and other types of accommodations available for you to stay at in Ontario can make choosing the right one a daunting task. But it doesn't have to be that way. If you take the time to think about what it is you're looking for together with knowing the needs of the people who you'll be traveling with, choosing a Canadian fishing lodge is relatively easy. This article is designed to give you an overview of the things you should consider prior to selecting the lodge or other forms of accommodation you'll be staying at. With a bit of planning, you can be confident that the choice you make will be the right one.
Types of Packages Available in Ontario's Sunset Country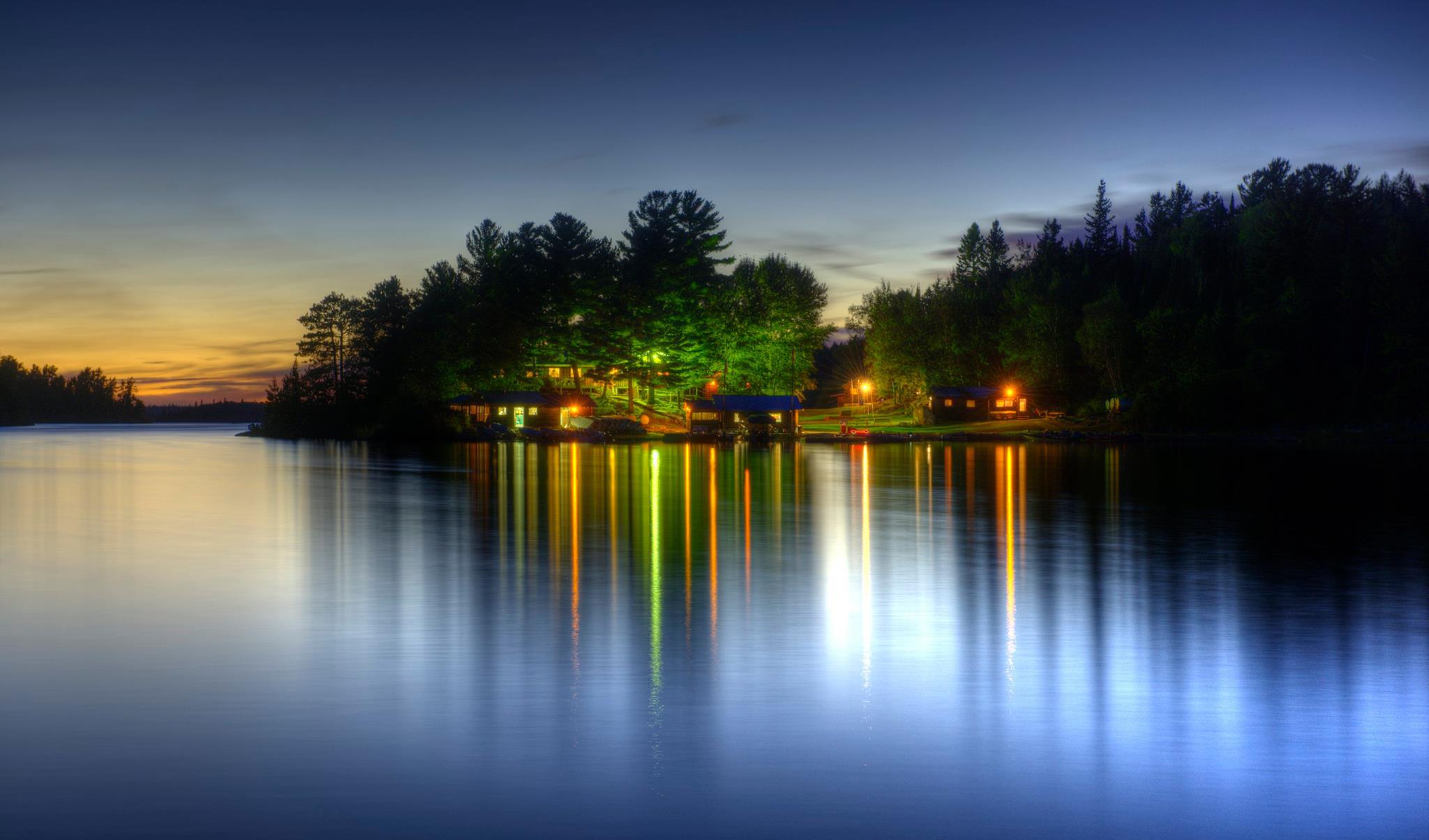 One of several American Plan fly-in lodges in Ontario's Sunset Country
The best place to begin is to first identify what options you have available to you when planning a Canadian fishing trip to Ontario. There are several choices available to you so knowing them prior to deciding on your destination is very helpful. Below is a summary of some of the choices you have:
American Plan Packages: While we're unsure where the term "American Plan" came from, it's meaning is relatively simple. An American Plan Lodge is simply a fishing lodge where meals and often a boat rental, are included with the package. More comprehensive "all-inclusive" American Plan fishing packages usually also include a fishing guide, boat rental package as well as other services. However, some lodges offer American Plan packages that only include the meals allowing you to bring your own boat if that's what you like to do. The key thing is to ask first prior to booking if you want meals only or the more comprehensive all-inclusive package.
Housekeeping Packages: What you get when renting a housekeeping package is pretty much the same as what you get when you rent a hotel room - except in most cases, hotel rooms don't offer excellent fishing right outside your door. A housekeeping package is also the most affordable from a budget standpoint so if you're a budget-conscious traveler, then this is the package for you. The key thing to remember here is that a housekeeping package includes your towels and linens, cooking utensils and dinnerware such as plates and utensils but you have to bring your own food and cook your own meals. If you want to rent a boat well that's extra and so is a guide if you want one. If you do bring your own boat, expect a "dockage fee" that is in addition to the package cost.
Remote Outpost Cabins: This is seen by many as the "ultimate" Canadian fishing experience and in many cases that's exactly what it is. Usually accessible only by boat or by bush plane, a trip to a Canadian outpost cabin gives a whole new meaning to the saying "getting away from it all"! Expect to be in a far away location with no easy access to the outside world, it may be an hour or more by boat to the nearest road if it's a boat-in outpost and if you are staying at a fly-in outpost, well then the only way in or out is by plane so consider that in your decision-making.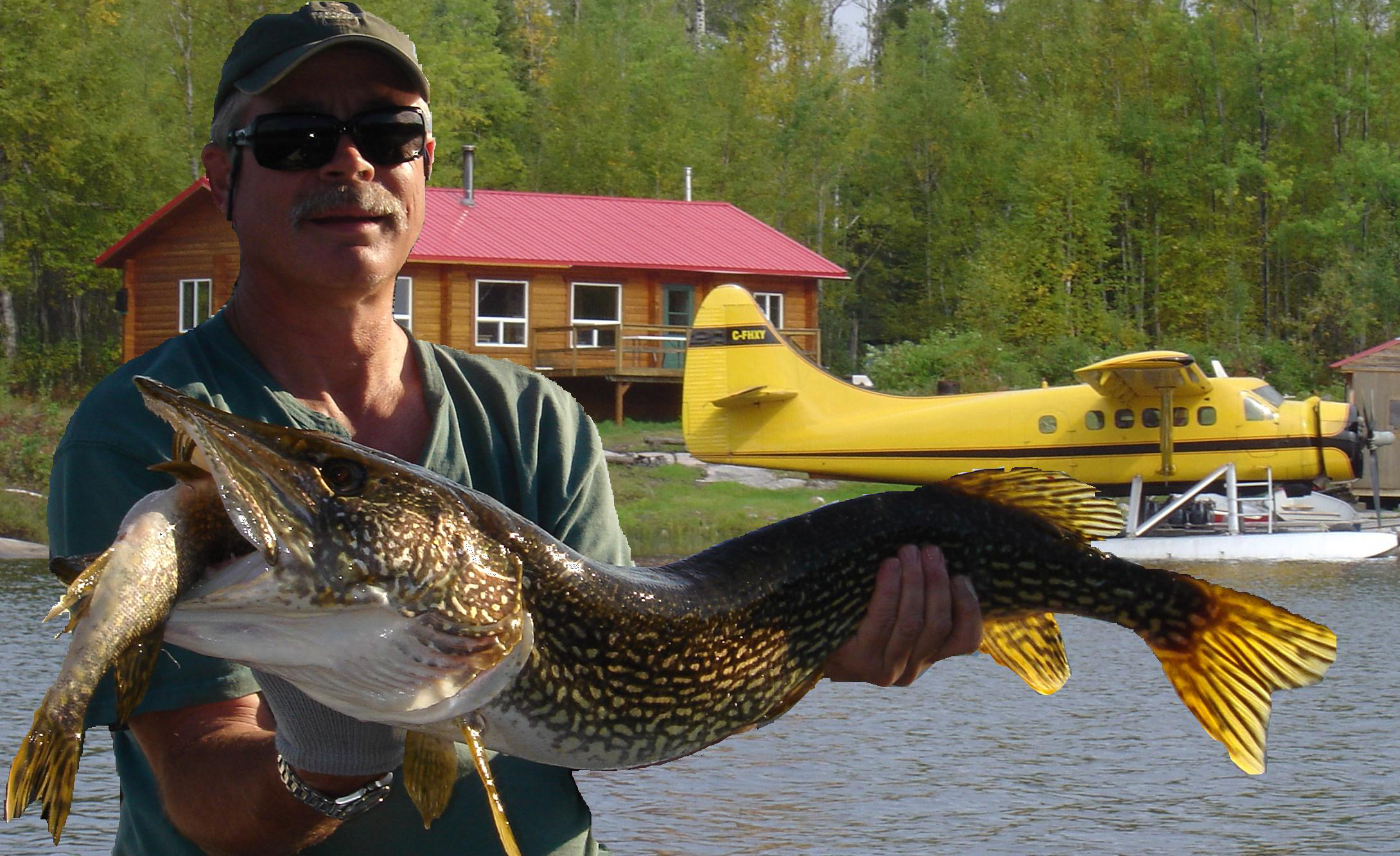 Big fish await you at a remote outpost cabin in Ontario
American Plan Fly-in Lodges: These lodges offer you luxury in the wilderness and often, are all-inclusive in their package offerings. That means not only are meals included but so are boats/motors and a fishing guide. You don't have to worry about anything but fishing during your stay. Some even offer guests all their tackle needed to fish during their stay. Again, ask what is included and what is not, but if you plan on going to one of these diamonds in the rough, it doesn't really matter. Fly-in access only.
Boat-in Lodges: A boat-in lodge in a sort of midway point between a drive-in lodge and a fly-in lodge meaning they offer remoteness but you boat-in instead of flying into the facility. In most cases (but not all) boat-in lodges offer American Plan packages given logistical issues of bringing food in by boat. A key advantage of a boat-in lodge is you have the option of bringing your own boat if that's what you prefer. These are a good alternative for anyone who wants to access a remote Canadian fishing experience but they don't like to fly.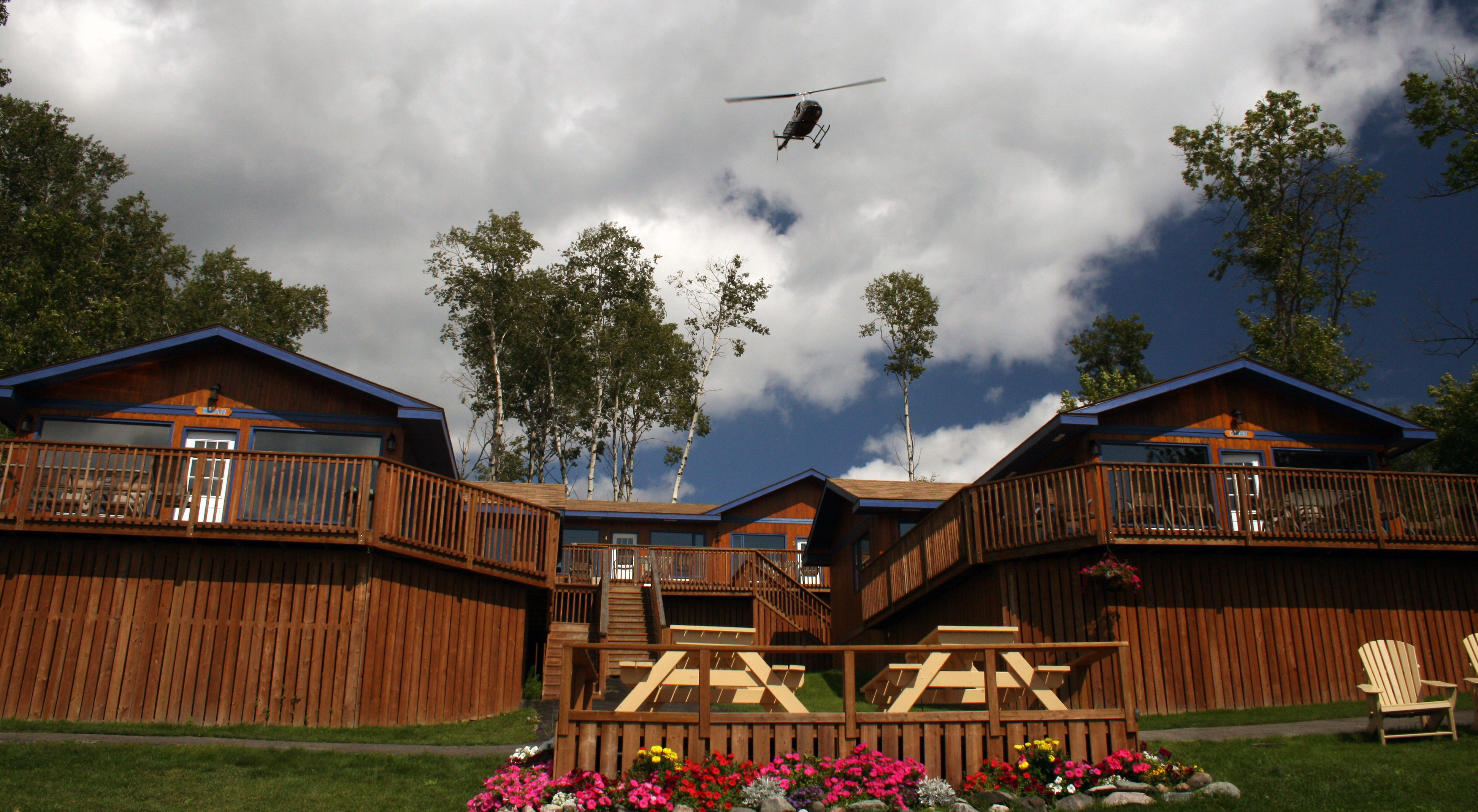 A boat-in fishing lodge on Lake of the Woods
Drive-in Lodges: There are more drive-in lodges in Sunset Country than all the other types combined. This makes sense as most people drive-to their Canadian fishing destination and many want to bring their own boat. As one would expect, drive-in lodges and resorts in Ontario's Sunset Country are clustered around the regional road network and most drive-in facilities are within a few miles of a paved highway. Road accessible lodges offer housekeeping or American Plan packages - or both - while some also offer "modified" American Plan packages where only the supper meal is included in the package price. You can go from five-star to rustic when it comes to a drive-in lodge so regardless of your budget or tastes, you should be able to find a place that meets your needs.
Houseboat Rentals: On our larger lakes, you have the opportunity for a unique vacation experience by renting a houseboat. Currently, houseboat rentals are available on Lake of the Woods, Lac Seul, Eagle Lake and Rainy Lake. Renting a houseboat is similar to renting a housekeeping cabin with the major difference being this "cabin" floats and can move around the lake to a new location each day. Most houseboat rentals also include a small fishing boat.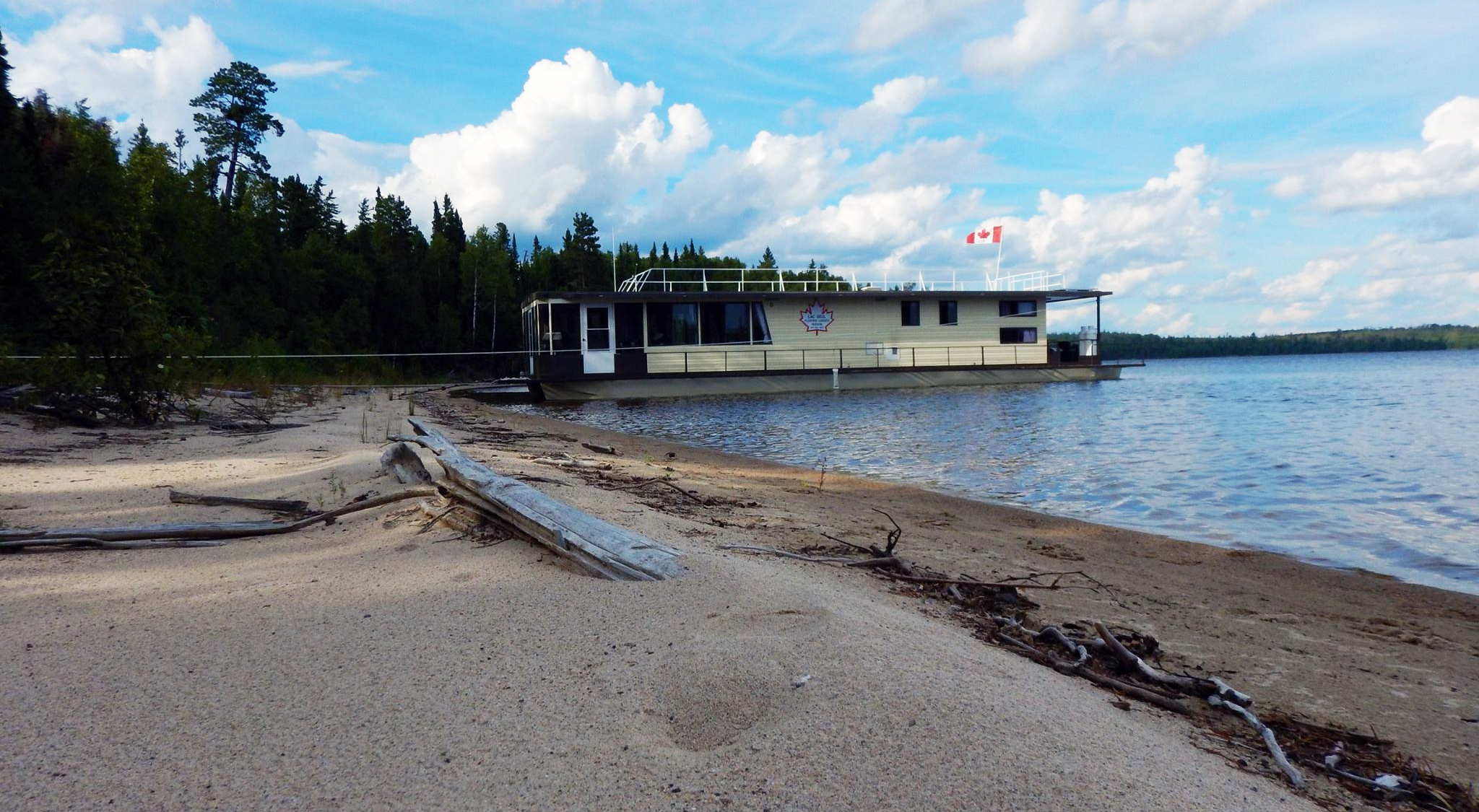 Houseboats let you stay in a new spot each day!
Now that you know your choices in terms of accommodations, here are a few things to consider when you sit down to select where you go and what package is best for your group:
Consideration # 1: Know The Capabilities of Who Are You Traveling With
Knowing who your traveling with and what they are capable of both physically and mentally is an important consideration when planning a Canadian fishing trip. The reasons for this are varied but let's face it, the older you get the fewer things you can do, so that could impact your selection of where you stay. Things to consider include:
Age of individuals in the group.
Pre-existing health conditions of any of the group members.
General physical capabilities of each person in your group.
Gender make-up i.e. all men, women and men, children and their ages.
Other factors such as traveling with a person with a physical disability that requires special services e.g. a wheelchair ramp.
This is an oft over-looked factor when it comes to planning a Canadian fishing trip. However, where you go and what you do will largely be determined by the least fit or physically capable individual(s) in the group. So if you're bringing grandad and he's past 80, that should be a consideration. Can the oldest member of the party get in and out of a boat easily? Does the person's pre-existing health condition mean you need easy access to a hospital if something goes wrong? If you are bringing people who can't deal with an outhouse like you might find at a remote outpost cabin ask about that if you plan on going to one to fish. However, some outposts now have flush toilets and running water so always ask first.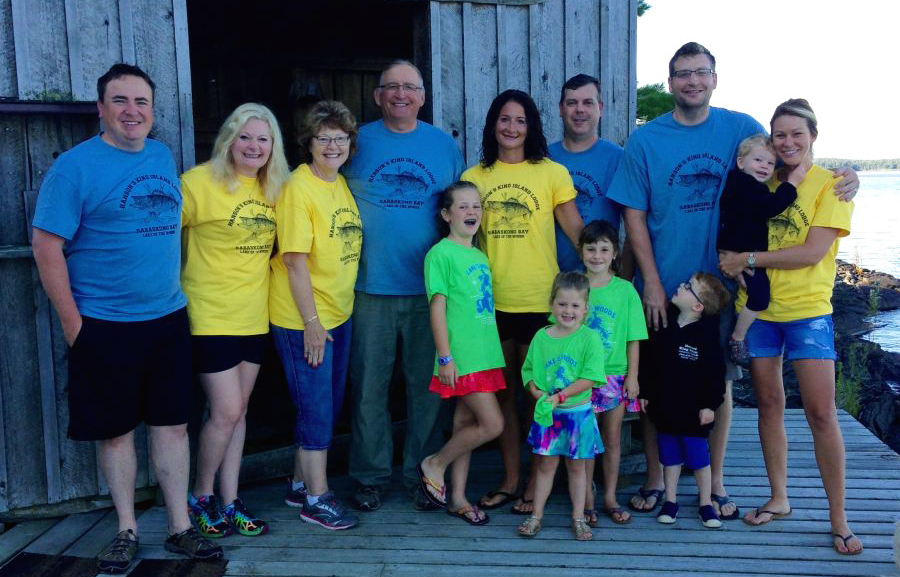 Group demographics will influence the lodge choices you make
Consideration 2: What Size is Your Party?
The number of people in your group will, in some cases, limit your choices especially if you are coming up with a large group and you would like to all stay in the same cabin. For example, if your party is going to have more than 8 people that can be an issue in terms of finding a cabin large enough to fit everybody. The same goes for small parties of 2 people or less since some outfitters require a minimum party size of 4 people - especially during peak months like June. The point here is if you have a large or small group, your choices may be more limited.
Consideration 3: Your Budget
Your trip budget will be a major factor influencing where you stay and for how long as well as the type of package you get. Here are some guidelines:
As a general rule, American Plan packages are the priciest, since they include meals. If you want the "all-inclusive" trip (including a guide and boat), then it will cost you more on a per person basis.
Fly-in trips and houseboat rentals as a general rule, also cost more on a per person basis since the cost of the aircraft and flight into and out of the lodge or outpost has to be factored in.
If you're on a tighter budget, then a housekeeping package (where you supply your own food and cook your own meals) along with a road-accessible facility, is probably what will fit best within your budget. Remember to factor in the cost of your food, your vehicle gas to get here and back, and the cost of your fishing licenses to give you the best idea of total potential cost.
In Sunset Country, some lodges charge in US dollars while others charge in Canadian funds. Exchange rate differences between these two currencies can be significant and therefore, impact your trip budget so ask if the price is in American or Canadian funds.
Party size will also affect the cost on a per person basis. So larger parties (usually 4 or more) will often result in a lower per person cost. If you are renting a cabin based on a weekly rate, that rate is often based on a stated occupancy e.g. double-occupancy and additional people over and above the stated occupancy level will cost you more.
If you're renting a boat, you can save money by having 3 anglers per boat as opposed to 2 since you need fewer boats. However, fishing with 3 people in a boat can be arduous if you have a lot of gear.
Drive-in facilities will, all other things being equal, be cheaper than a boat-in or fly-in location.
Remember that any choice you make is a good choice!
The best advice we can give you here is always to ask what is included in the base package price and what is extra. For example, fishing licenses are almost never included (except in all-inclusive packages) and if you use live bait, that may cost extra as well. If you rent a houseboat, consider that the cost of the gas you use is added to the base rental price and houseboats are not generally known for their fuel economy.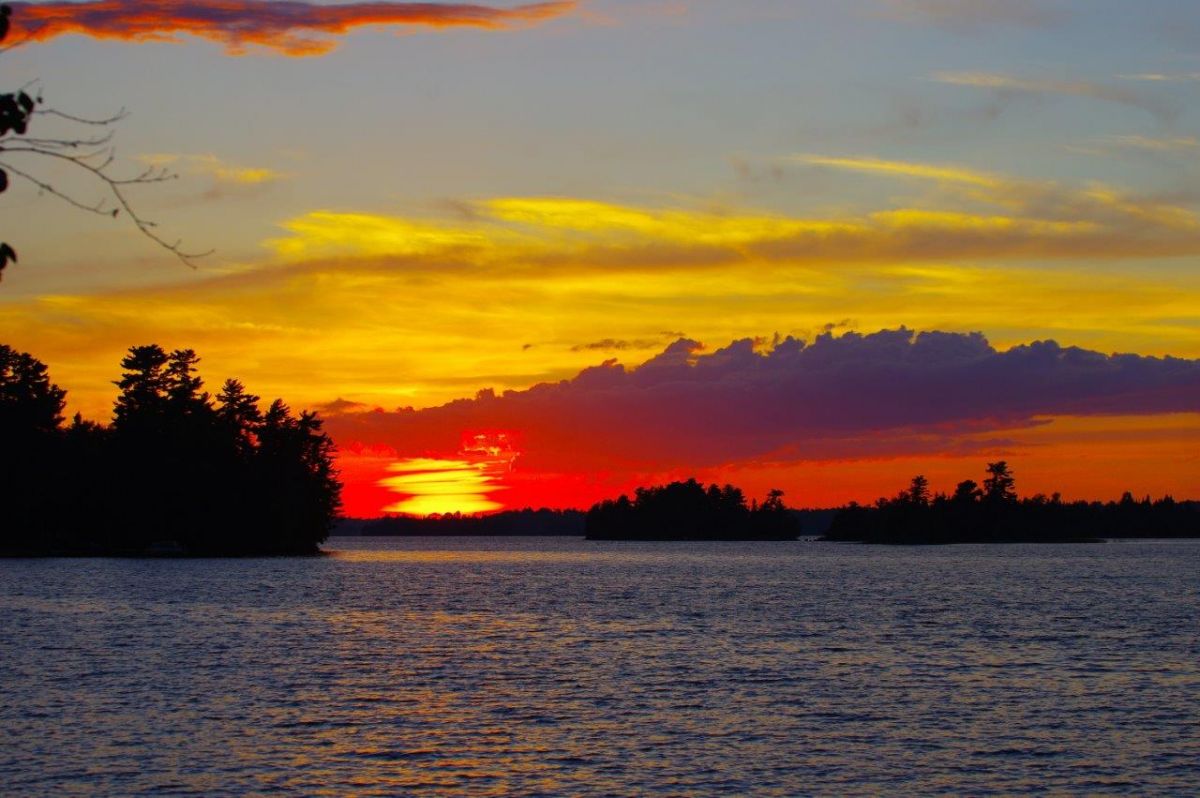 The scenery alone is worth the trip to Sunset Country
Consideration 4: Fish Species Targeted
If you just want to catch fish - any kind of fish - then this won't matter to you. But many anglers have a specific species in mind when they go on a fishing trip to Ontario. With the exception of northern pike, not all lakes in Sunset Country support all species of fish. The species of a fish a lake supports is often determined by the size of the lake, its depth and how far north in the region it is located. So while most lakes have walleye in them, not all do and walleye are the most sought-after fish we have up here. Specialty anglers going after say muskie, bass or trout will be more limited in their choices since these species are found in a limited number of lakes. The general rule of thumb for you here is to discuss with the outfitter, what species of fish they have in their lakes prior to booking your package.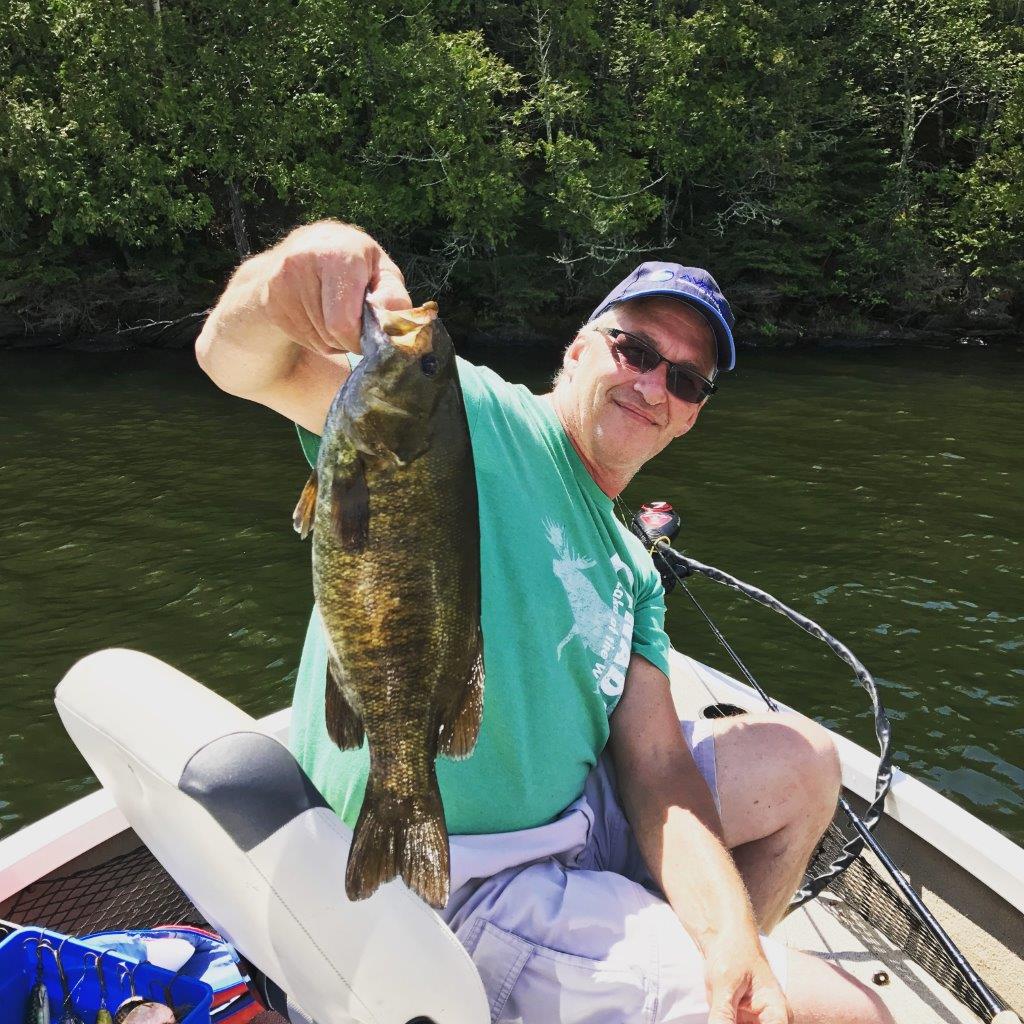 You too can catch beautiful smallmouth bass in Sunset Country!
Consideration 5: Angling Ability and Experience
If you are a repeat traveler and you have fished Canadian lakes before then you know what to expect. But if this is your first trip to Canada and to a remote area of Canada like Ontario's Sunset Country, or you're an inexperienced angler then you need to consider your abilities before selecting a location. What we're talking about here are things like your experience driving a boat, landing fish, and things such as the size of the lake the lodge is on. Think about the following:
Size of the lake the lodge is on - we have some huge freshwater lakes in Sunset Country and the larger the lake, the easier it is to get lost, the waves get bigger in bad weather etc. For experienced anglers, this is not an issue but if it's your first Canadian fishing trip and you have limited experience operating a boat and navigating on the water, then maybe consider using the services of an experienced fishing guide or pick a smaller-sized lake for your first trip and work up to larger lakes from there.
Time of the season you're fishing in - this is about when to book your trip - not necessarily where. So if you don't like cooler weather then target your trip between mid-June and mid-August to avoid late-spring or early-fall cold fronts. The lakes can also get rougher in the spring and fall and the water temperature is colder. Also, if you want to swim in addition to fish then go in the summer. Make sure when you're packing your clothes that you bring warm weather clothing and waterproof external wear in case you encounter a cold front and/or precipitation. There is nothing more miserable than being cold and wet when fishing so you need to plan accordingly.
Your angling abilities and experience come into play if you are targeting big fish like pike or muskie or if you catch one inadvertently while fishing for other species. That net you have in your boat that works fine for walleye and bass will not be adequate if you get a big pike or muskie hitting your bait. Make sure you have the right gear with you for the species you plan to target - even if that means having a good set of cutters to snip off a hook in a pikes mouth so you can safely release it. How does this relate to selecting a lodge? It may or may not - but if you are a novice angler - staying at a lodge with guides available is definitely something to consider.
Consideration # 6: How Far Do You Want to Travel?
Ontario's Sunset Country travel region is located north of the State of Minnesota and is bordered on the west by the Province of Manitoba. Most people from the United States that come here often travel a fair distance just to get to the Canadian Border. Once you cross the Border and you're in the region, you can travel up to an additional 6 hours north to reach the farthest points by road. The question you need to ask is how far do you want to drive? The answer to that question will, logically, affect the lodges available to stay at.
Consideration # 7: How Much Gear Do You Have?
Are you that person that has everything and you like to bring it with you when you travel? Well, if that's the case, this may have an impact on the type of fishing trip package available to you. If you're simply renting a housekeeping cabin for the week then how much stuff you bring doesn't matter. But if you are planning that first fly-in trip, be aware that Transport Canada regulations limit the passenger and cargo loads on bush planes so fly-in outfitters limit the amount of gear each person can bring on the plane and into the remote cabin. You can pay extra for additional cargo but is generally not cheap since it requires a second flight. For trip planning purposes, keep in mind these weight limits on fly-in packages and talk to your outfitter if you still have questions.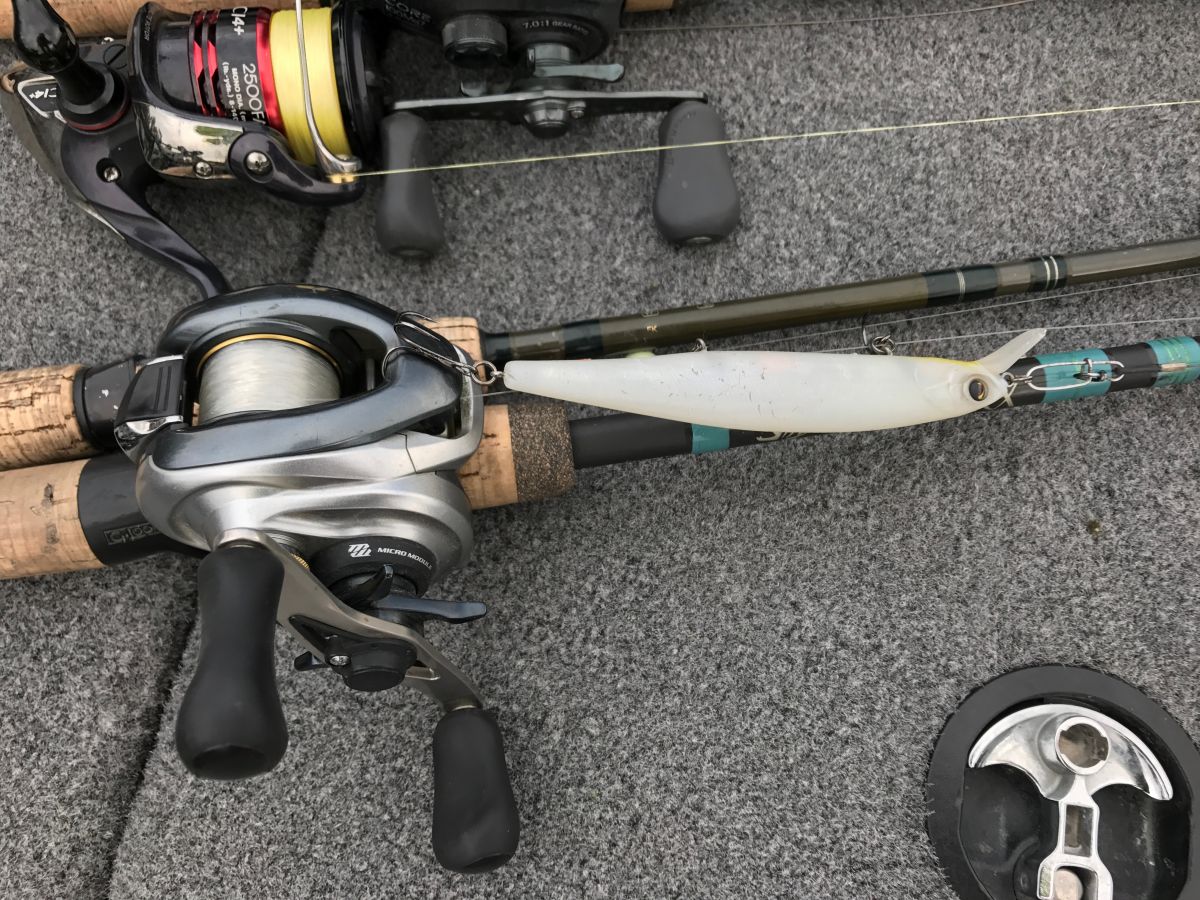 Remember that fly-in fishing lodges/outposts have weight limits on gear
Consideration # 8: Privacy/Digital Connectivity
One of the great things about fishing in Canada and specifically in Sunset Country is that this is indeed a place where you can "get away from it all". By that, we literally mean you can get away from it all. The best way to do this is to rent an outpost cabin on a lake with only one cabin on it. When you do that, you actually "own" that lake for the time you are there and you will not see another soul other than the people in your party during your trip. While this may seem like Heaven to some people, to others it may not be what they're looking for. So consider the remoteness of the locations you are looking at and choose the one that meets your privacy objectives.
Digitally speaking, we do have cell and Internet service in Sunset Country but that service is not available in many cases once you get outside a populated area. The rugged Canadian Shield topography we have up here prevents cell signals from reaching many areas and since there are almost no people living there, that is the way things are likely going to stay. From a trip planning perspective, you need to ask yourself the question whether for business or personal reasons, will you be able to survive a week without cell service?
Internet service is generally non-existent in most remote areas (unless supplied via satellite by the lodge) so don't be expecting to download your favourite movie on Netflix on a rainy day - it just won't happen. Many drive-ins and some fly-in lodges offer Internet service but it may be quite slow compared to what you're used to back home. So if you can't disconnect from the online world, make sure you talk to the lodge you are thinking of staying at to ensure they have the connectivity you need to stay connected.
Consideration # 9: Reputation/Testimonials
Many lodges in Ontario's Sunset Country have been around for awhile so they have built a reputation for amenities and service over that time. If you're the kind of person who wants to know other's experiences at the facility you plan on booking at, this can be a good guide to what place and/or package type you end up choosing. To check the reputation of a specific lodge, the online world is a good place to start. Here are a few suggestions:
Guest testimonials supplied by the lodge
Google reviews
Online fishing forums
Trip Advisor/Expedia etc.
If a lodge is providing good service to its customers the reviews you read will generally reflect that fact. Don't hold one bad review against a lodge - especially if the other reviews are positive - it could be a disgruntled customer trying to cause trouble. A general rule of thumb is to ensure you have a good conversation with the facility owner prior to booking. This will give you the best feel for what the owner is like and what they have to offer you and your fishing group. The good news is the lodging industry in Sunset Country is competitive - there are over 400 lodges in the region so the ones offering poor product and bad service generally are not around very long.
Ontario's Sunset Country Travel Association can also help guide you in choosing the right facility and package type. Our friendly, knowledgeable staff have heard almost every question a tourist may have so we're a good resource when you're deciding on where to go or what package to choose.
Call us at 1-800-665-7567 or visit us on the web at visitsunsetcountry.com