The natural spectacle that is Northwest Ontario presents some great opportunities to view wildlife - big and small. Take a look overhead and you may be fortunate enough to catch a glimpse of the majestic bald eagle. Our region hosts some of the highest populations of this bird anywhere in North America.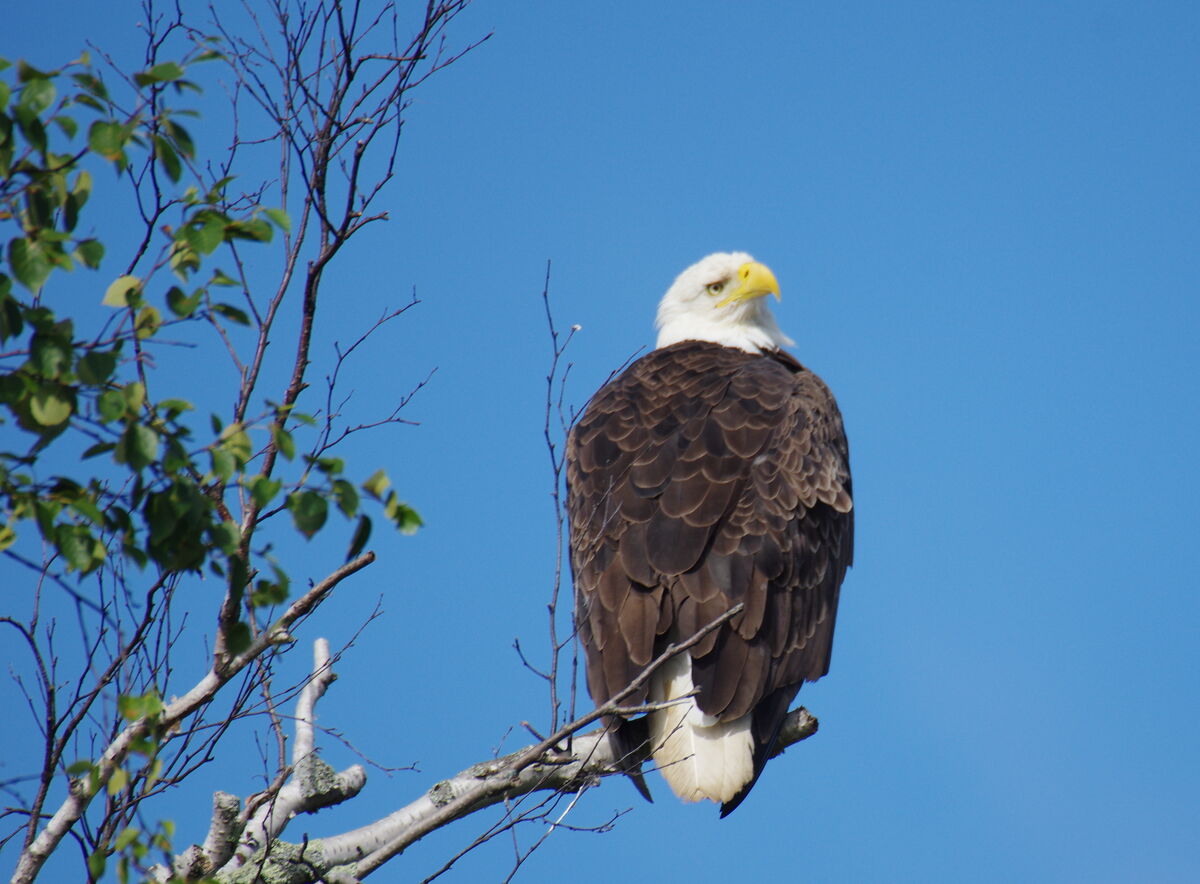 The grace and beauty of these animals as they soar on the thermal updrafts is something you'll remember for a long time. Other feathered friends which inhabit our many lakes and forests include great blue herons, white pelicans, several species of owl and many species of songbirds. Look for the big game alongside the highways or go on a nature hike and see what you find. Don't forget your camera!
In Sunset Country you have the opportunity to see:
Moose: One of the largest land mammals in North America, there is a good population of moose in Northwestern Ontario. Giant bulls can weigh up to 1,200 pounds.
Whitetail Deer: You'll see deer everywhere, and we mean everywhere, including right in town.
Beaver: When fishing in a boat, you may suddenly see a head pop out of the water. In most cases, it's a beaver wondering what it is you're doing. They may give you a tail splash if you're lucky.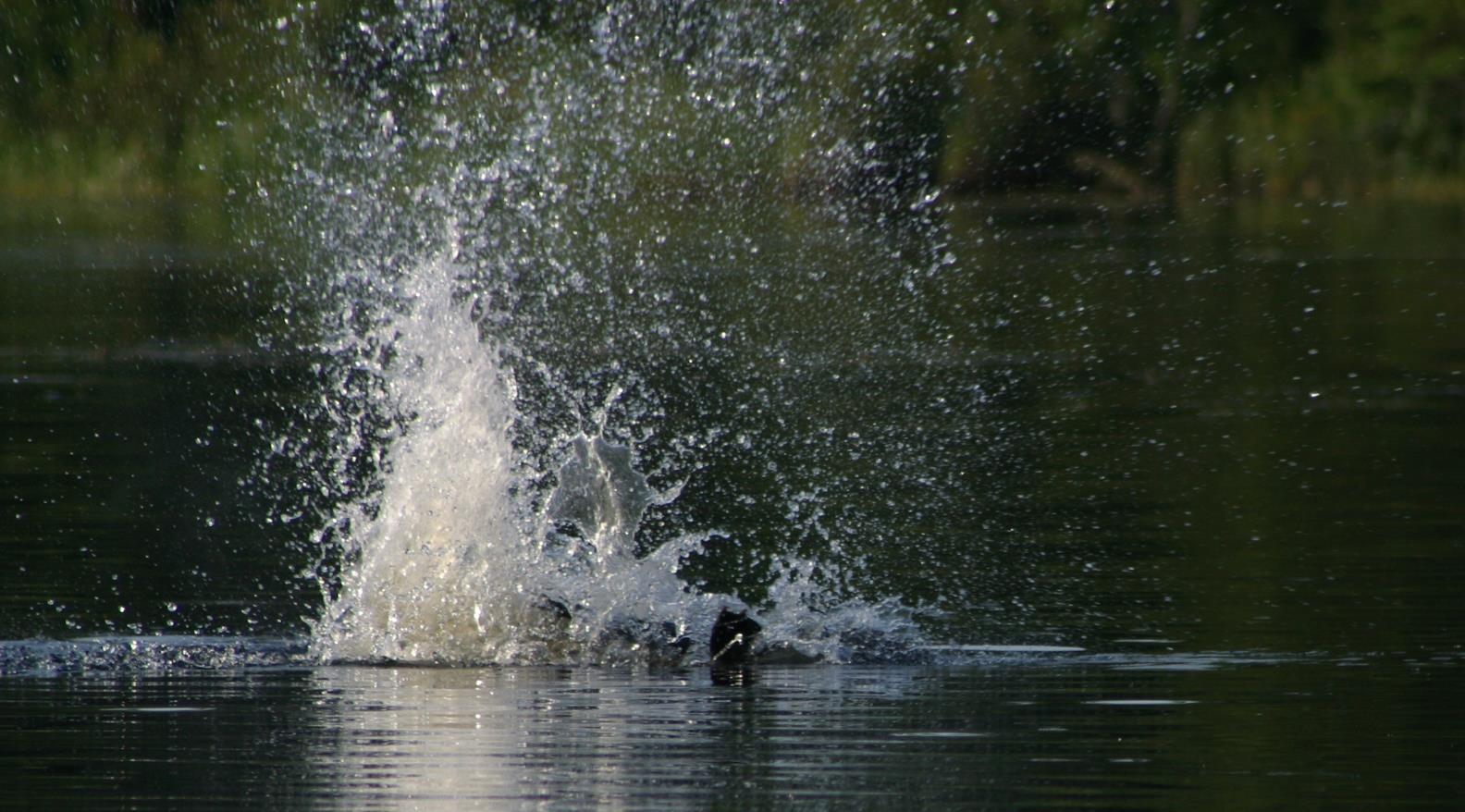 Black Bear: The Ontario MNR estimate there are between 75,000 to 105,000 black bears in Ontario. Most of those are likely in Northwestern Ontario so you have a good chance of seeing one. In addition to black, colour phases include brown cinnamon, and even blonde.
River Otters: When fishing, consider yourself lucky if you get to see a river otter. Otters are definitely the most playful of creatures that inhabit the Boreal.
Gray Wolves: While a somewhat elusive animal, there are many gray wolves across the region. You may see a lone wolf or if you're lucky, a pack of wolves. Wolves are most commonly gray but there are also beautiful black wolves spotted every year.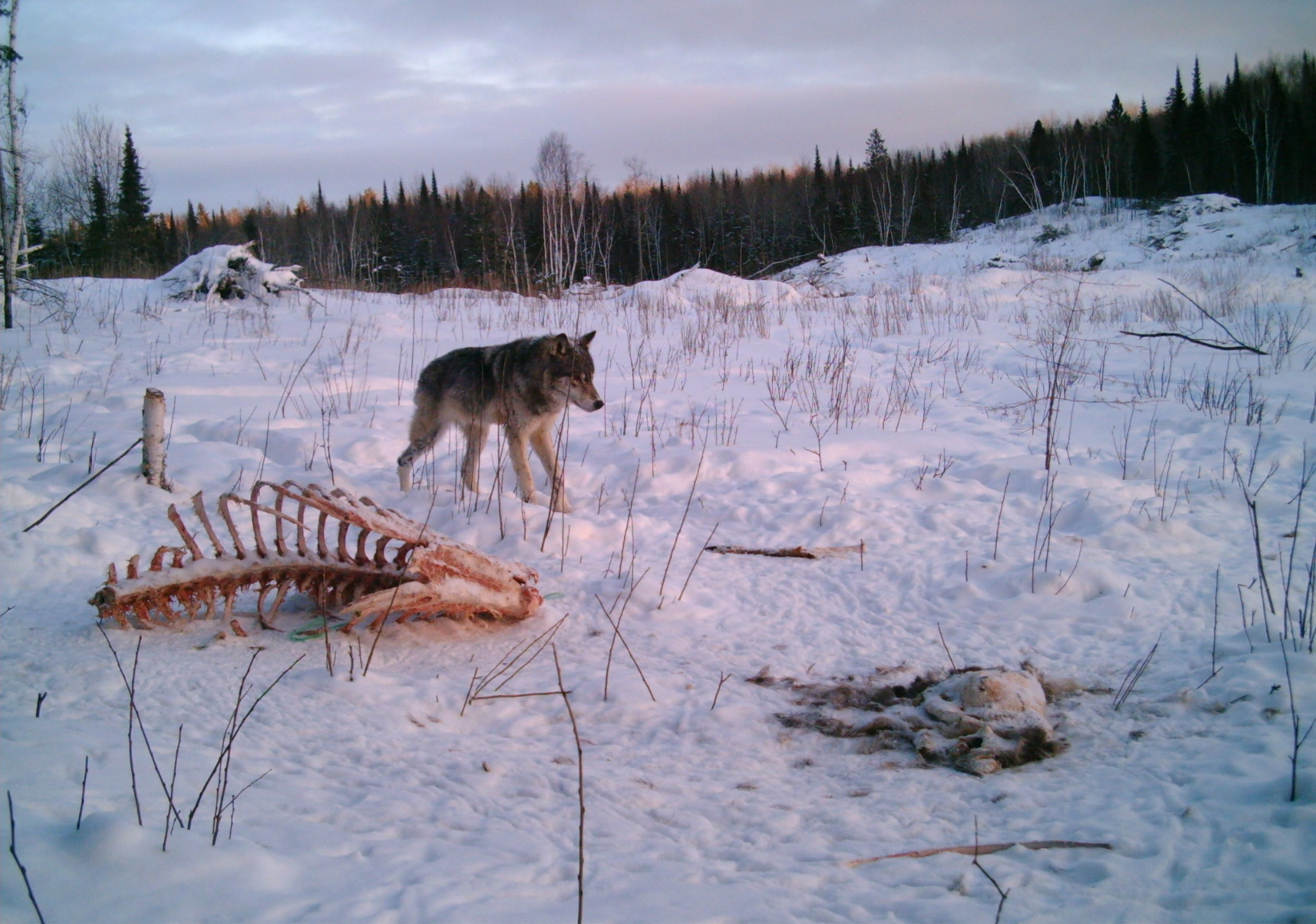 Common Loon: No visit to Sunset Country is complete without seeing (and hearing) the common loon. The haunting cry echos across the water and is the one sound that defines our region better than any other.
White Pelicans: Some people are surprised when we tell them there are loads of white pelicans that summer in Sunset Country. These massive birds are very graceful flyers and if you get to see a group in flight, consider yourself lucky.
Bald Eagles, Owls, and Hawks: There are loads of predatory birds in Sunset Country with eagles being the most common. However, great horned owls, many species of hawks, and even osprey inhabit the region. Osprey are the best fishers there are, yep, even better than you!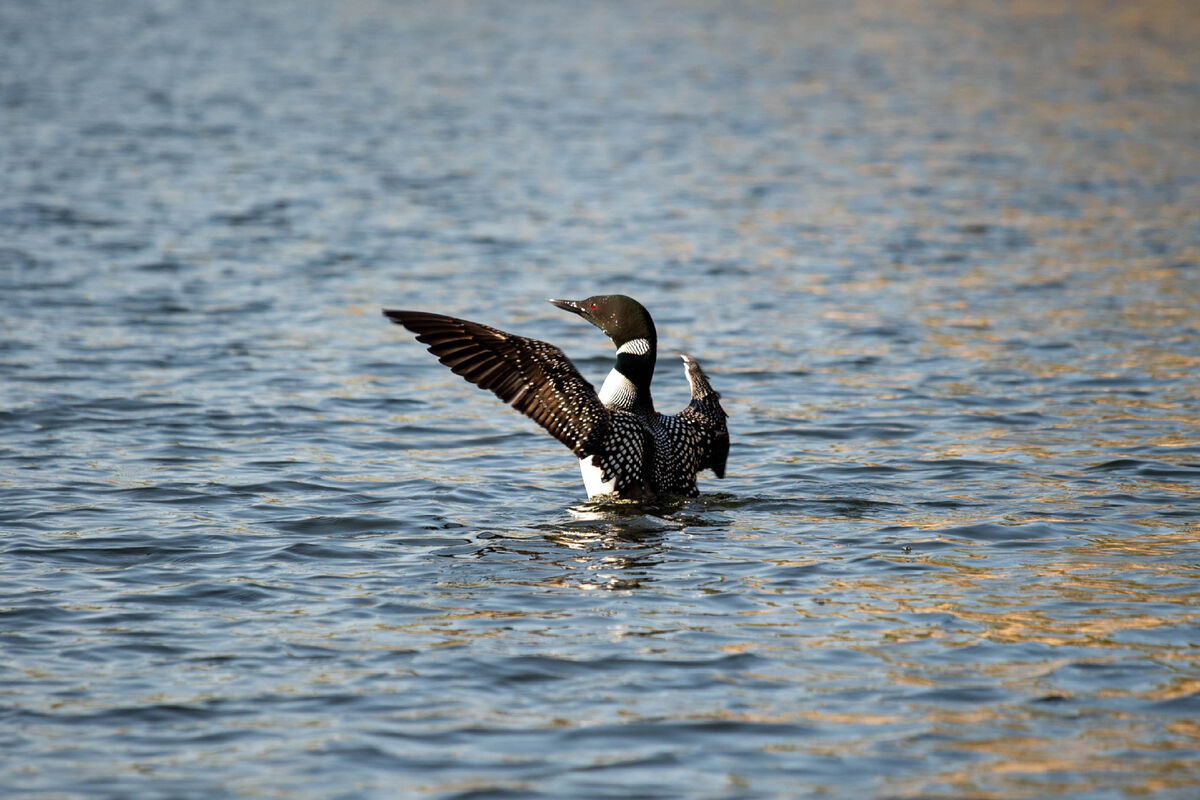 There are many other species of animals and birds for you to see when you visit Ontario's Sunset Country - too numerous to mention here - but rest assured, a visit to the region means you'll see nature everywhere you look.
Additional Resources
Get a free Sunset Country Guide and Map
Here are two more detailed articles about the wildlife you can see in Sunset Country:
Wildlife in Ontario's Sunset Country - Part 1
Wildlife in Ontario's Sunset Country - Part 2