With its wide open spaces, thousands of frozen lakes and expansive forests, the Sunset Country Travel Region offers riders some of the best snowmobile trails found anywhere in North America. We always get snow and the lakes are usually safe and groomed for riding in January - giving snowmobilers plenty of time for snowmobiling. Sunset Country is part of District 17 where the trails are maintained by volunteers from the Northwest Ontario Snowmobile Trails Association and they sign and maintain a safe trail riding experience for you.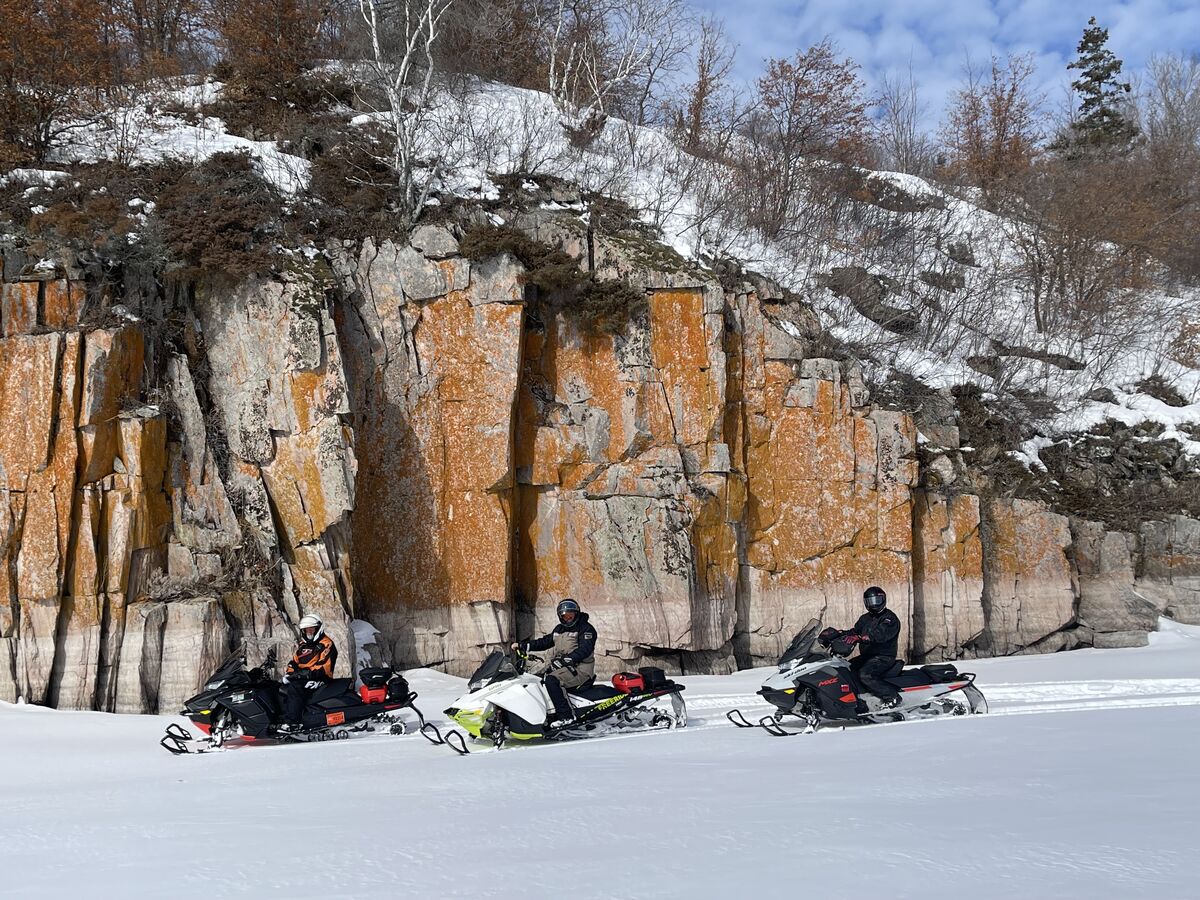 Image: Bernie Rolstad
You require a permit to ride the groomed trail system but it is well worth the cost. Glide across long lake tracks and go for some powder runs in fresh, fluffy snow. Zoom through the incredible Boreal forest and gaze at rock walls billions of years old. You may see moose, deer and even wolves along the system so make sure you bring a camera.
Because so much of our trail system runs over lakes make sure you obey all trail signs and the rule for crossing ice "if you don't know, then don't go!" You can stay at some of the lodges that are open during the winter or at a hotel in one of our communities where you can ride the trails from daily. Go on a loop expedition or take an ice fishing trip at the same time. Fishing in the winter is spectacular!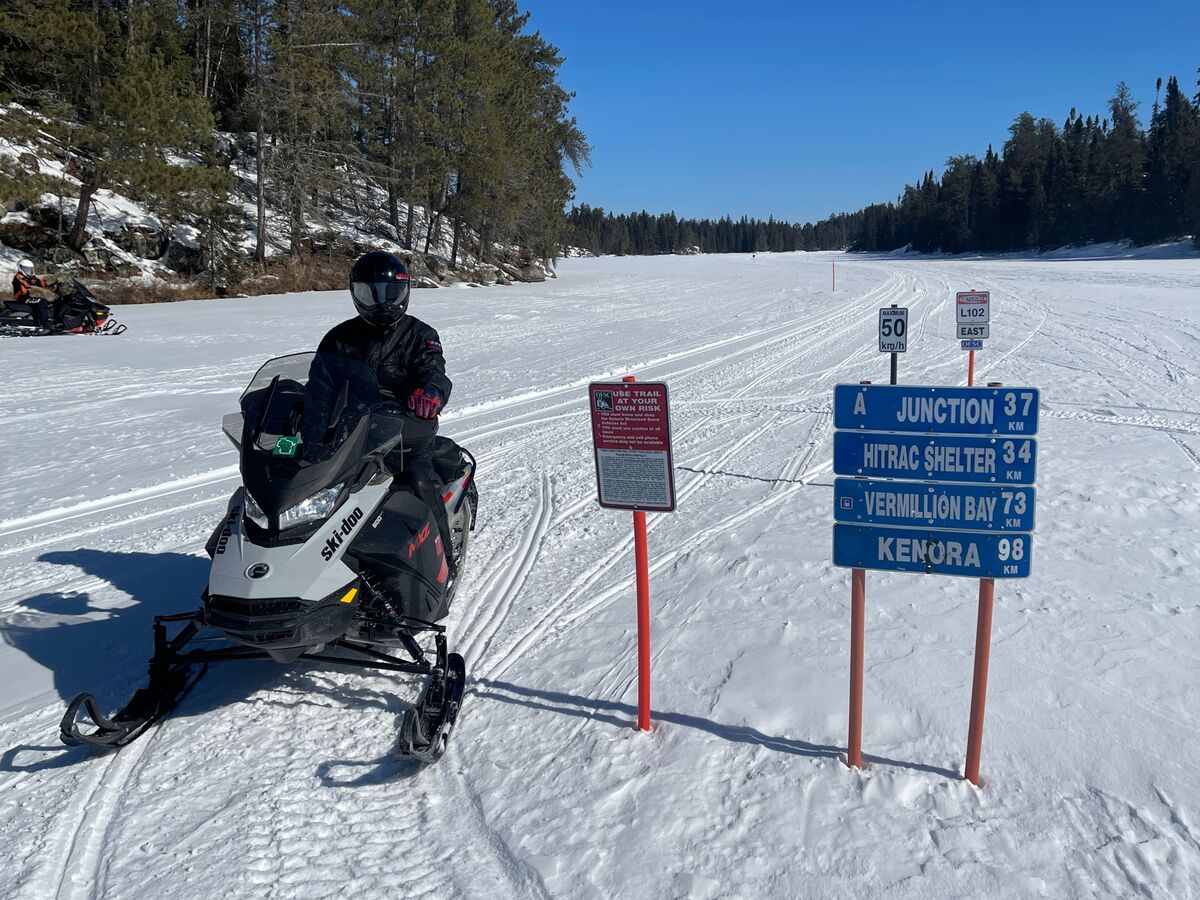 Image: Bernie Rolstad