Fri Jul 19

Wauzhushk Onigum (Rat Portage) 'Honouring Our Children' Pow Wow
This event has passed.
Come out and help celebrate the Annual Honouring our Children Pow Wow at Rat Portage First Nation on Pow Wow Island.
Friday at 7:00 pm and Saturday and Sunday Grand Entry at 1:00 pm and 7:00 pm. There will be daily honorariums for all dancers and first 25 drums. The Princess and Brave Pageant will be on Saturday. Everyone is welcome!
First Nations Pow Wows are rich with the traditions of the people. The beauty of these traditions is shared through music, dance, regalia. There is also usually food and sometimes other vendors at these events. Please remember to follow the etiquette. To learn more about pow wows go to www.northernontario.travel/sunset-country/pow-wows-in-northwestern-ontario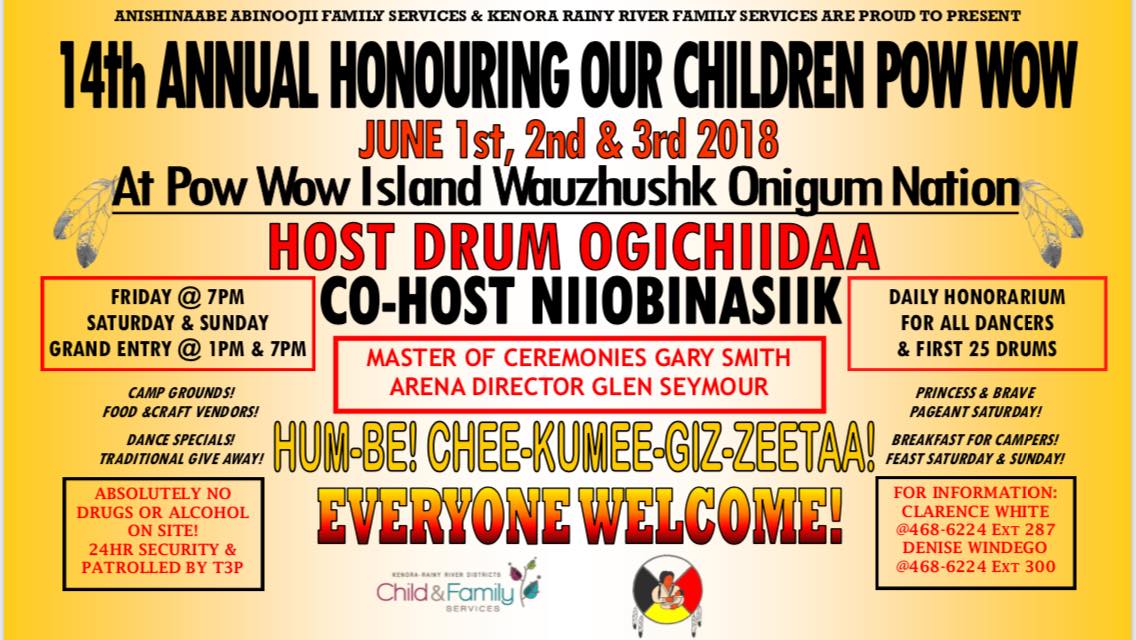 Visit Event Website