Edit: Uchi Lake Lodge is closed for the 2018/19 season. Please check out the other fly-in lodges in the area.
Since it first opened, Uchi Lake Lodge has promoted catch and release fishing. When you release the big ones, they are able to reproduce more ensuring that the fishery gets better and better. You can see first hand the result of catch and release fishing at Uchi Lake Lodge. The lake is filled with both smaller and trophy fish. At Uchi Lake, they know you like to enjoy the taste of the fish too so you are able to take your conservation license of the smaller (and tastier) fish.
Full-service American Plan Fly-in Fishing Lodge
Uchi Lake Lodge is a full-service lodge. What does that mean? It means you're well taken care of! The Deluxe American Plan Package includes almost everything! You'll be served delicious meals such roast turkey, rib-eye steak, Cornish hen and other culinary delights, along with sweet desserts and baked goods. Enjoy daily shore lunches!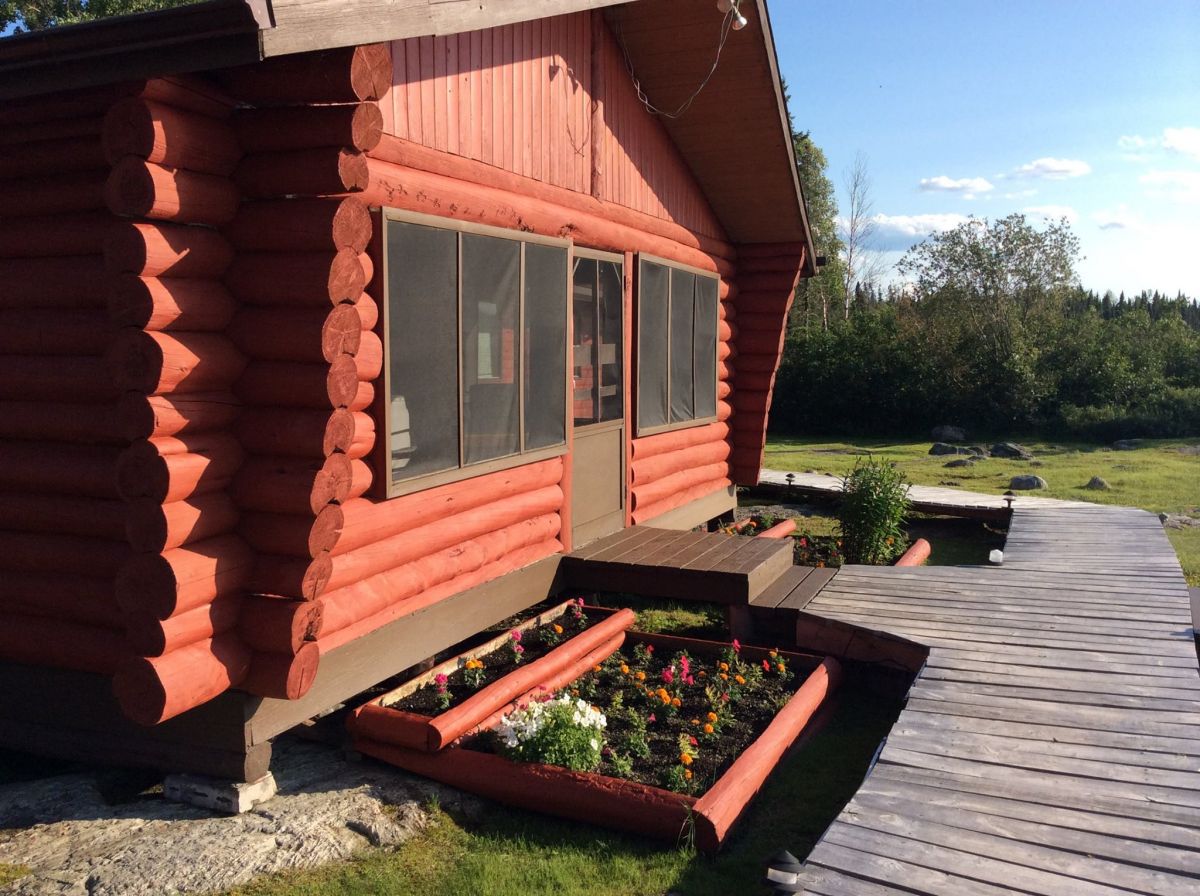 Beautiful lakeside cabins await you.
The cabins, which have daily maid service, are big and comfy with wooden walkways between the buildings to make it easier for you to get around. There are private bathroom facilities with hot and cold running water, showers, and flush toilets. Also included are 16′ Lund and Naden boats, new 4-stroke 9.9 Yamaha motors with Minnow buckets, fish measuring devices, landing nets and comfy swivel boat seats.
Fly in from either the Canada North Lodge Base or from Kay Air in Ear Falls. Find out the Deluxe American Plan Rates from 3-7 days on Uchi Lake Lodge's website. It's the only lodge on the lake!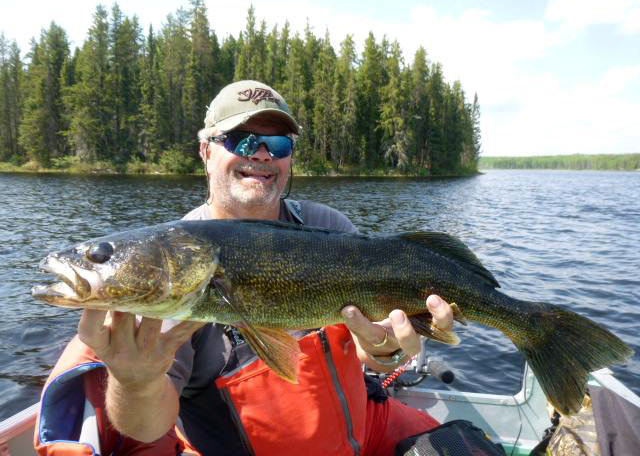 The average depth of Uchi Lake is only 15 feet, making it easier to find the walleyes.
The Fishing
To sum up the fishing on Uchi Lake, I'd have to say one word, fantastic!
WALLEYE: You can expect to catch, on average between 40-60 walleye a day, with some guests even catching 100 a day. If you've never caught 100 fish in a day, let me believe me when I say you actually need to take a break because your arms get tired! 24-28" walleye are common with many over 30 inches also being caught. Uchi Lake shares their walleye fishing tips to ensure you have the best trip.
NORTHERN PIKE: Don't forget to try and catch a trophy pike. 35-40" northerns are common and you can even catch and release one from 40-45 inches. Here are some tips for catching northern pike at Uchi Lake Lodge.
Because of the great fishing and hospitality, they have a 90% return rate.
Oh, and the scenery is not too bad either!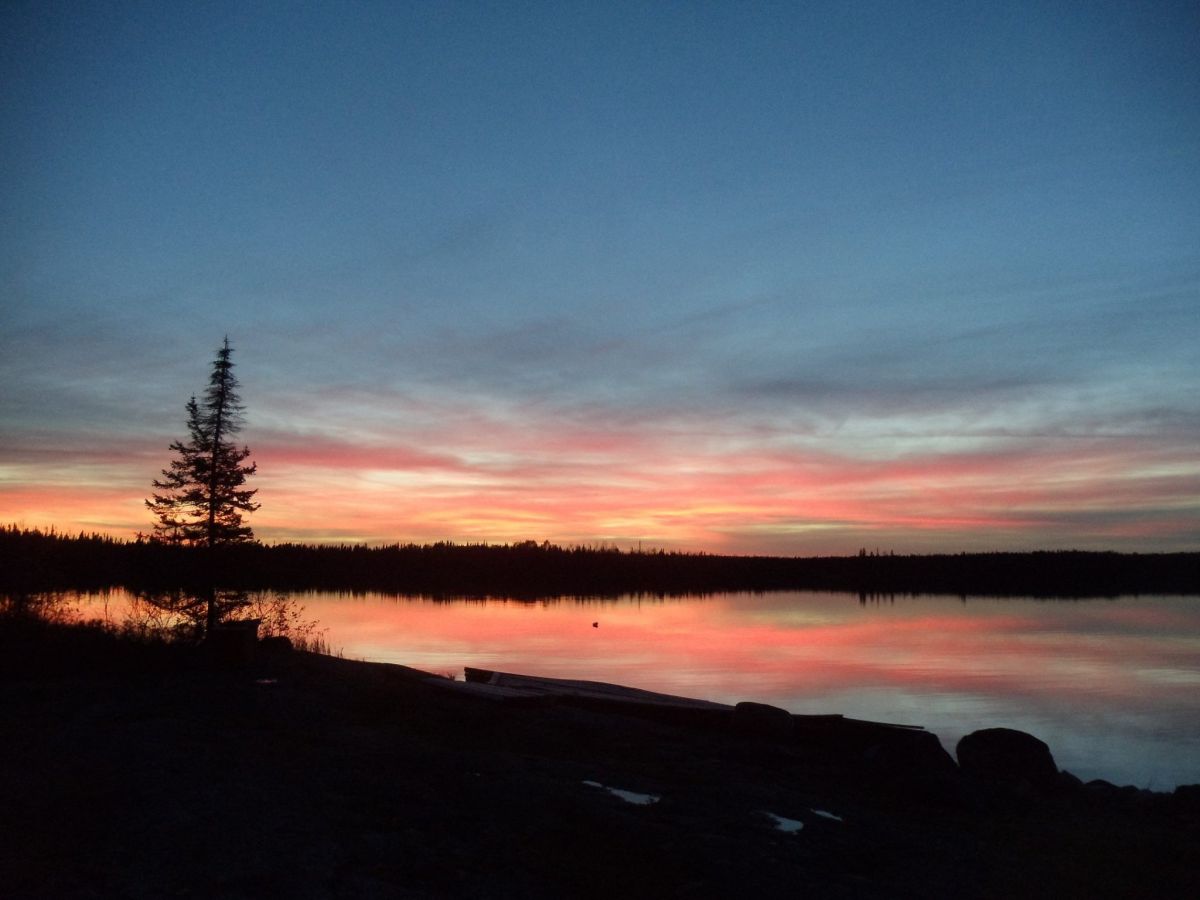 Beautiful sunset over Uchi Lake.
When they're not out fishing, guests can see plenty of wildlife including moose, bear, lynx, otter, pine marten, fisher, mink, bald eagles, osprey, owls and the occasional Woodland caribou or wolverine. Enjoy the northern lights, go blueberry picking, hiking or take a dip in the lake to cool off.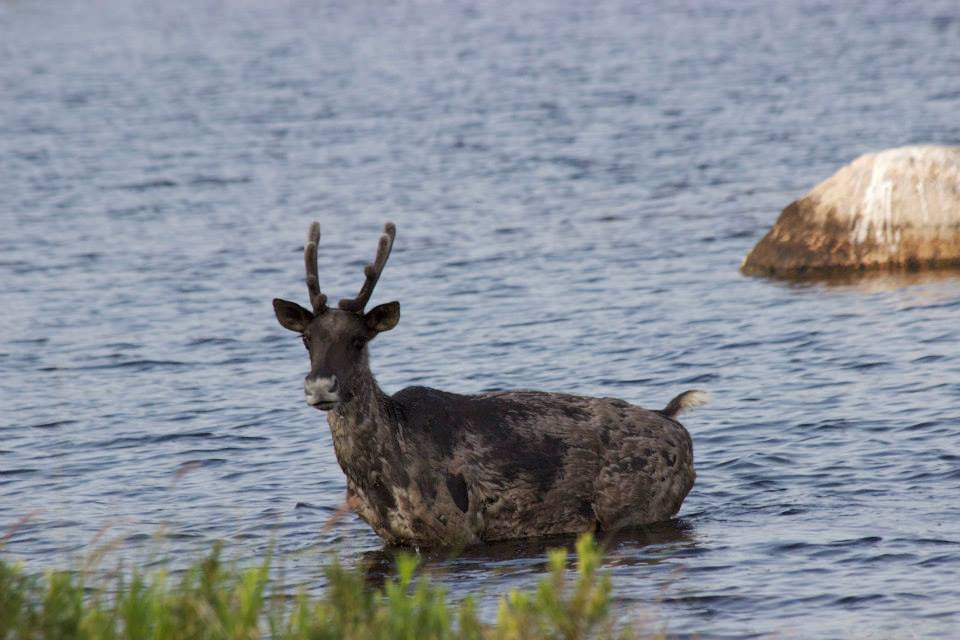 A Woodland Caribou visits the lodge!
To find out more about Uchi Lake Lodge, visit: